The Bengals and the National Football League Foundation Grassroots Program teamed up to contribute $250,000 to Activities Beyond the Classroom (ABC), who will install a synthetic turf field at South Avondale School.
Bengals executive vice president Katie Blackburn and safety Shawn Williams took place in a check presentation ceremony at the school on Tuesday.
"Part of being a football team is bringing a community together, so it's always great to be able to give back and make a difference in Cincinnati," said Blackburn. "There is a lot of work going into this project from a lot of other people and we're happy to be part of the team that gets this project started."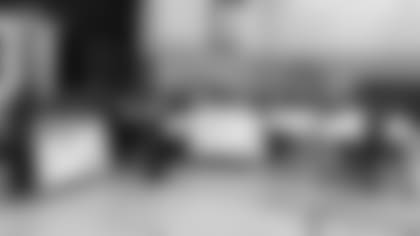 "I'm really excited that they're doing this for the community, and we're really excited to be a part of it," said Williams. "It goes way beyond football. It's really important to be able to give back."
The grant from the Bengals, the NFL Foundation and Local Initiatives Support Corporation (LISC) is part of more than $3 million in field refurbishment awards allocated this year.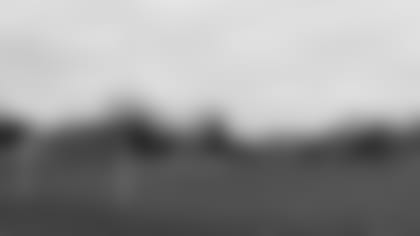 "I'd like to thank everyone for being involved in this project, coming together to build a bridge in order to offer a better quality field for all of our students to play on, not only here at South Avondale School, but in the entire community," said South Avondale School Principal Michael Allison.
The NFL Foundation/LISC Grassroots Program, a partnership between the NFL Foundation and LISC, the nation's leading community development support organization, has committed nearly $46 million to the program since 1998, supporting 336 projects nationwide. Fields are newly built or significantly renovated, with improvements including irrigation systems, lights, bleachers, scoreboards, goal posts and turf. Grassroots grants are issued once established funding thresholds are reached for each project.
LISC identifies local, nonprofit, community-based agencies that have an interest in building or refurbishing football fields in schools and neighborhood parks. Through the program, local agencies are provided with the necessary financing and technical assistance to improve the quality and safety of fields in their communities. The agencies oversee the construction, maintenance and programming of the fields.
"Safe recreation spaces for youth in Avondale is critical," said Kathy Schwab, Executive Director of LISC, Greater Cincinnati. "The neighborhood has a growing youth population and this new field will allow more community usage. We celebrate this new asset and couldn't be happier for all the opportunities it represents for the Avondale community."
The grant is the latest in an ongoing program in which the Bengals and the NFL have coordinated to distribute $1.9 million to local schools for new fields. Other schools include Clinton-Massie High School, Covington Catholic High School, Deer Park Jr./Sr. High School, La Salle High School, Lockland High School, Oak Hills High School, Taylor High School, Withrow University High School and Midway Elementary School.