Instead of owners, coaches and scouts cutting down the roster, the Bengals need Drs. Kildare, McDreamy and Hawkeye Pierce. The back of the roster took some shots in Thursday night's loss to the Colts in the pre-season finale, which means what you see on Saturday's final roster won't be so final on Sunday.
Here is the conundrum they already had before the game, but escalated Thursday when sophomore H-Back Cethan Carter (shoulder) and rookie safety Trayvon Henderson (knee) exited not looking like they're going to be able to help any time soon in 2018:
If the Bengals want to recall a player from injured reserve at the halfway point of the season, they have to put him on the 53-man roster Saturday and then put him on IR Sunday. But, will they lose young guys they cut to waivers? Only third-year players and younger can get claimed. Since players with at least four years of experience become free agents, will they ask some vets to leave Saturday but come back Sunday while they do their housekeeping?
No good deed goes unpunished. On Tuesday, when they doled out about $45 million in 2018 salary cap dollars to extend the contracts of leading sackers Geno Atkins and Carlos Dunlap, they ate into more of their reserve than usual. So on Thursday, the reserve they build into their budget to pay the replacements for injured players also took a big hit if Carter and Henderson have to be replaced for the season, meaning they're paying four players instead of two.  
Here's one look at the roster after Thursday's game. (NFL years of experience in parenthesis.)
QUARTERBACKS: Andy Dalton (8), Matt Barkley (6), Jeff Driskel (3), Logan Woodside (R).
What more did Driskel have to do this preseason? He scored on short drives, long drives, piloted a pair of two-minute drills that ended in touchdown passes and came off the bench cold to lead a TD drive. That happened Thursday when Barkley started, got hurt on the sixth snap and had to leave on the seventh with what is believed to be an injury serious enough to keep him out for the first few weeks.
Only one of them was going to make it and before the game it appeared to be a tossup with Barkley getting an edge because of his experience in game situations and Driskel getting an edge with his athleticism. But even though Driskel is the guy, in part, because of injury, he still did what he had to do to win the job by coming through in situations like a cool vet.
With Woodside getting his most work of the preseason on 39 snaps, some of the traits he had at Toledo surfaced. He's a resourceful guy that battles with a nice touch. Despite some physical ailments early in camp, his back-shoulder throw to wide receiver Josh Malone for 29 yards was their biggest play of the night and he got them to the three-yard line twice but couldn't make the throw to get them in either time. They're banking on his arm eventually having enough zip to develop if they put him on the practice squad.
AJ McCarron returning if he gets cut? You'd have to think they would talk about it. But would he want to do it? And given it's a new playbook, they would have to keep three QBs and you wonder if they want to do that. But it would get discussed.
WIDE RECEIVERS: A.J. Green (8), Tyler Boyd (3), Cody Core (3), Alex Erickson (3), Josh Malone (2), John Ross (2), Kermit Whitfield (1), Devonte Boyd (R), Jared Murphy (R), Kayaune Ross (R), Auden Tate (R), Ka'Raun White (R)
It was such a tractor-pull, you forget how Barkley's night may have gone if John Ross put away a lovely bomb way back on the first snap of the game's second series that he dropped at about the 3 two plays before Barkley hurt. You'd take a 59-yard TD and maybe a roster spot over a knee injury, right? Ross has either thrilled them or killed them this preseason, but he sure does make things happen.
Tate gave it a good run and went out on another big third-down catch from Driskel, but he still looks to be No. 7 at a spot they keep six. The big question is the health of Core (back). He may be an IR-return candidate. But, you know what? It seems like some years they're destined to keep seven wides, so stay tuned as they work through cornerbacks and safeties.
What can you say about Murphy, beyond that he's not going to be the fifth safety? Pressed into service, he played eight snaps as the deepest safety this side of 911, a position he hasn't played since high school because he's 5-9, 178 pounds. But he made a game-saving tackle on a tight end that weighed nearly 100 more pounds when he somehow drove him out of bounds. He was the guy closest to old friend Cobi Hamilton on the winning TD, but what an effort in what may be his last night in a uniform.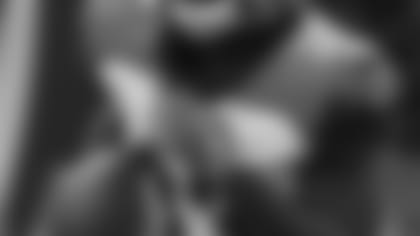 RUNNING BACKS: Giovani Bernard (6), Tra Carson (2), Brian Hill (2), Joe Mixon (2), Quinton Flowers (R), Mark Walton (R).
Even though Walton had more carries (22) than yards (21), he's viewed as a developmental guy aiming for '19. So is it Carson or Hill behind Mixon, Bernard and Walton? Hill averaged more than five yards per carry, but Carson is a little thicker and a little more polished in the pass game, although there's no question Hill deserves a shot with somebody.
In each of the two touchdown drives, Carson made himself available on a third-down check downs to keep the drives going. Especially a nice seven-yard catch on third-and-seven in the middle of the field.
"I noticed the defense was dropping back kind of deep," Carson said. "I just had to get to my depth and make sure I knew where the sticks were. Jeff checked it down to me pretty quick, so that let me know I had some space. I just tried to fight upfield. I feel like I can run the ball, catch the ball. I don't know where I fit in. I just tried to put my best foot forward on tape and go from there."
TIGHT ENDS: Tyler Eifert (6), Tyler Kroft (4), C.J. Uzomah (4), Mason Schreck (2), Moritz Bohringer (1)
H-B: Ryan Hewitt (5), Cethan Carter (2), Jordan Franks (R).
The Carter injury looked all-year bad as he ran off the field with his arm dangling. The CW had been keeping four between these two spots behind Eifert, Kroft and Uzomah with Carter having the edge over Hewitt in snaps played. Now it looks like a battle between Hewitt and Schreck. After Hewitt didn't play Thursday that means Schreck has played 74 snaps to Hewitt's seven in the last two games. Schreck has been involved more on special teams (he had a tackle Thursday) and they seem to really like in that spot the athleticism of guys like Carter and Schreck. Schreck has also had two big catches in the last two games (23 and 29 yards), but they both ended the same way. With a fumble-out-bounds when he got hit trying to make a move. The question is if the fourth guy here even dresses on game day.
OFFENSIVE LINE: G Clint Boling (8), T Cordy Glenn (7), C-G T.J. Johnson (5), T Jake Fisher (4), T Bobby Hart (4), T Cedric Ogbuehi (4), G Trey Hopkins (3), Christian Westerman (3), G Alex Redmond (2), T Kent Perkins (1), T Justin Murray (1), C-G Brad Lundblade (R), C Billy Price (R).
Redmond played three snaps at right guard in the finale while Hopkins worked 18 drawing duty at both guard and center. Is that a hint for the opener in Indy? Redmond at right guard with Hopkins the first guy off the bench?
It appeared Ogbuehi and Fisher were up and down again. When is the last time a Bengals first-rounder and second-rounder combined to play 85 snaps in the pre-season finale? But you figure both make it as backups to Glenn and Hart. With Hopkins backing up center is Johnson now a luxury?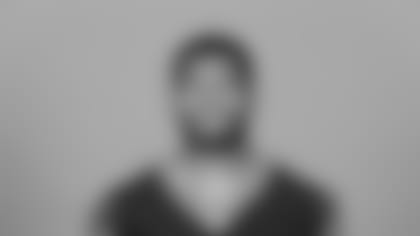 DEFENSIVE LINE: T-E Michael Johnson (10), T Geno Atkins (9), E Carlos Dunlap (9), NT Andrew Billings (3), T Ryan Glasgow (2), E Carl Lawson (2), Jordan Willis (2), T Josh Tupou (1), T Andrew Brown (R), T-E Sam Hubbard (R), T Chris Okoye (R), E Eddy Wilson (R), T Simeyon Robinson (R).
It looks like Thursday turned out to be a playoff for the ninth and final spot between Tupou, a true nose guard, and Brown, an explosive athlete who plays everywhere but nose. Here's why Tupou may have the edge. On fourth-and-one from the 50 in the second quarter, Tupou submarined through the line to allow linebacker Malik Jefferson to make the stop. Brown was there, too, cleaning up. Brown had no stats for 52 snaps and Tupou two assists on 38 snaps. Both are good prospects, but the Bengals have no true nose backing up Billings if Tupou doesn't make it. That may help Tupou.
LINEBACKERS: O-I Vincent Rey (8), OLB Vontaze Burfict (7), MLB Preston Brown (5), OLB Nick Vigil (3), )LB Brandon Bell (1), OLB Jordan Evans (2), MLB Hardy Nickerson (2), OLB Malik Jefferson (R), MLB Junior Joseph (R), O-I Chris Worley (R).
On Saturday, Burfict goes on the suspended list for four games, leaving them with the three Opening Day starters (Brown, Evans, Vigil), the first guy off the bench (Rey) and a developmental player groomed for next season (Jefferson). That leaves the sixth spot and the coaches can't get enough of Nickerson but also like the work of Worley, also undrafted. Yes, he may be small (6-0, 235) and he may have clocked 4.79 seconds in the 40 at his combine. But they love how he knows the game and always seems to have the right instinct, like on Thursday. He teamed with Jefferson for a team-high seven tackles and was all over a botched handoff fumbled at the Indy 10 that he ran to the three to set up a TD.
And Worley did more than that, he also took a slew of snaps end to help them get through and it paid off pretty well.
Jefferson, the third-rounder from Texas, had his busiest night of the summer playing 92 percent of the time and finding a moment to break up two passes. He also showed why he's an intriguing work in progress. He looked like he took a wrong angle on Colts running back Christine Michael's 32-yard run. But he also made the fourth-down stop.
"Pure instinct," Jefferson said. "I had the back. It was man-to-man. I saw the gap close and then I just bounced back and tried to open the gap and I knew he would be there."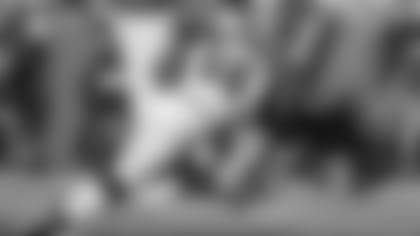 DEFENSIVE BACKS: CB Dre Kirkpatrick (7), SS Shawn Williams (6), CB Darqueze Dennard (5), CB-FS Josh Shaw (4), SS Clayton Fejedelem (3), CB C.J. Goodwin (3), CB William Jackson (3), CB KeiVarae Russell (3), CB Tony McRae (2), SS Brandon Wilson (2), FS Jessie Bates (R), FS Tyrice Beverette (R), CB Davontae Harris (R), SS Trayvon Henderson (R), CB Darius Phillips (R).
Injuries to Shaw, Harris and Henderson are dictating what is happening here. Harris' knee injury appears to make him a candidate for IR-return. Henderson had an opening to make it and not because of the interception that led to what is feared to be a season-ending knee injury with just 2:38 left in the preseason. There hasn't been a lot of consistent play at cornerback behind Jackson, Kirkpatrick and Dennard all preseason and Thursday was another edition. Throw in Shaw's injury taking away a guy that plays both safety and corner and if this was a year to keep five corners and five safeties, this might have been it. (And is Shaw an IR-return guy, too?)
But now with Henderson probably out, they're probably looking at six corners and four safeties again. Or are they? Could they go with just five corners? Even though Colts No. 3 QB Phillip Walker moved the ball on Phillips and Goodwin for the last two late TDs, it looks like Phillips makes it because he can return. And since slot corner Tony McRae didn't play Thursday night after he made his season debut in Buffalo, that may indicate he's made it and they wanted him to rest the sprained ankle he's been nursing since early in camp.
SPECIALISTS: LS Clark Harris (10), P Kevin Huber (10), K Randy Bullock (7), K Jonathan Brown (1).
They rested Bullock and gave Brown one last shot on tape and he hit both 21-yard field-goals but had his first miss when he hooked a 38-yard extra point after a false start on Brad Lundblade. Despite a 33-yard shank Thursday, Huber had a terrific summer with a 41.3-yard net, which would project to the third best of his career. He also had just one touchback and ten inside-the-20.