A remote player board instead of packed draft room meetings. Scouting by video conferencing instead of player visits. Tape evaluation instead of frequent flyer miles. A studio lecture instead of a draft frat party.
Welcome to the April 23-25, 2020 Draft and its preparation in the coronavirus era. Since this year's first Bengals.com Media Mock Draft five weeks ago (doesn't it seem like five years ago?), the only thing that hasn't changed is the bulk of players projected to be selected by the time the Bengals make the No. 33 selection at the top of the second round.
There are a few changes. But not much. And why would there be? There have been no pro days, no visits to team facilities, no team physicals, no combine re-checks for medical issues. And so there is none of the daily rise and fall of the big boards twitching to the latest 40 time, the next scheduled visit, the juiciest gossip.
The NFL is allowing three weekly phone calls to prospects and it's believed the Bengals have been doing due diligence with conference calls and FaceTime. Either with a call from coaches or scouts from their homes or maybe both of them jumping on a call that is patched in. The betting money is that Joe Burrow has been beamed into the Cincinnati homes of coaches and scouts.
One thing emerging is that scouts and coaches have watched more game tape than they ever have. That's all there is to do. Instead of trying to catch red eyes to pro days, they're re-watching red-zone snaps. And, except for the combine, that's all there is to go on, which means a lot of the ancillary information developed in past draft seasons isn't as readily available.
Oh, medical, character, intelligence and intangibles are still on the table. But this is clearly a game tape draft.
And with no pro days and visits, much of this draft is going to be like the hours after past drafts, like those scrambling pursuit of free agents. There is going to be more reliance on relationships the coaches and scouts have in college. Yes Virginia, the area scouts are going to be the stars of this one.
Against this backdrop we thank all Bengals.com Media Mock Draft participants for their time in this such difficult moment. Thankfully, everyone we reached was fine and asking how everyone was else. And that's what we do here.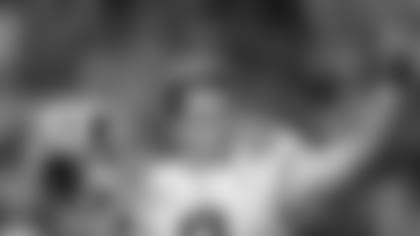 1. BENGALS: QB Joe Burrow, LSU; Geoff Hobson, Bengals.com
Burrow's "I Can Be Home for Dinner," newser at last month's NFL scouting combine, plus this month's more than $150 million they've committed in free agency has ended all the silliness.
2. WASHINGTON: DE Chase Young, Ohio State; Les Carpenter, The Washington Post
No change here, unless there is some kind of an amazing trade offer. Indications are they believe that Dwayne Haskins is their QB of the future and new head coach Ron Rivera is a defensive guy looking to build an aggressive 4-3 as Washington transitions out of a 3-4. Young can be his Julius Peppers.
3. LIONS: CB Jeff Okudah, Ohio State; Mike O'Hara, Detriotlions.com
O'Hara, who has covered Detroit greats from Gordie Howe to Barry Sanders, can see a trade with Miami or the Chargers. If not, they'll stick with Okudah, making the draft start with three Urban Meyer recruits for the Buckeyes. Darius Slay nastily left in free agency and they did pick up Atlanta's Desmond Trufant, but this pick locks down the corner.
4. GIANTS: OLB Isaiah Simmons, Clemson; Mike Eisen, Giants.com
Probably looking to deal down here, but they desperately need an outside pass rusher. Their best one, Markus Golden, is unsigned. They picked up two backers (including middle man Blake Martinez) and a defensive tackle in free agency, but they need more help befitting a defense that allowed the third most points in the NFL last season. Remember when we said the 238-pound Simmons would blow up the combine? NFL.com said he's the first player since at least 2003 to record a 38-plus-inch vertical jump, broad jump of 11 feet or more and run a sub-4.4-second 40-yard dash at the combine while weighing 230-plus pounds.
5. DOLPHINS: QB Tua Tagovailoa, Alabama; Armando Salguero, The Miami Herald
If they haven't tried already, the Dolphins are going to make a big run at the Bengals to trade for the top pick. You'd think it would take even more now given the world we live in. And they may have to throw in the '72 undefeated Dolphins. Can't imagine them offering a deal that would equal an Ohio-bred QB who is the clear No. 1. The Dolphins have to be wondering about Tua's hip with no pro day and no medical re-check at a mid-April combine. But they did get to see him for a long look at last month's combine.
6. CHARGERS: QB Justin Herbert, Oregon; Jeff Miller, The Los Angeles Times
Miller is sticking with his original pick. The Chargers liked Herbert going into the combine and nothing has changed because, well, nothing has changed, although Miller is hearing Utah State quarterback Jordan Love is supposedly rising on draft boards. But we're sticking with chalk.
7. PANTHERS: DT Derrick Brown, Auburn; Joe Person, The Athletic
The signing of quarterback Teddy Bridgewater has stilled all talk about the Panthers trying to swing some kind of Bonnie and Clyde bank job with the Bengals at No. 1 But that doesn't alleviate a very sore need in the middle of the defense, where they've lost four of their five defensive tackles.
8. CARDINALS: OT Jedrick Wills, Jr., Alabama; Darren Urban, azcardinals.com
Here's the first change from the original Media Mock and it comes courtesy of Arizona's trade for Titans wide receiver DeAndre Hopkins that was apparently at gun point. They don't need Oklahoma wide receiver Ceedee Lamb now, but they still need to surround Kyler Murray.
9.JAGUARS: OT Andrew Thomas, Georgia; Pete Prisco CBS Sports
Here's the second change. Prisco moved off South Carolina defensive tackle Javon Kinlaw when the Jags signed defensive tackle Al Woods and defensive end Cassius Marsh in free agency.
10. BROWNS: OT Tristan Wirfs, Iowa; Tony Grossi, 850 ESPN Cleveland and TheLandOnDemand.com
Grossi isn't budging. This pick has to be a tackle. They got the right tackle, Jack Conklin, in free agency. Now they get the first tackle to play as a true freshman in head coach Kirk Ferentz's 21 seasons at Iowa. Small world. Ferentz is the Browns' last offensive line coach before they moved to Baltimore.
11. JETS: LT Mekhi Becton, Louisville; Brian Costello, The New York Post
Costello's not budging, either, in what has become the Carlos Dunlap Pick after his three sacks of Jets quarterback Sam Darnold back in December. They did lose Robby Anderson in free agency, but maybe they're banking on getting one in the second round of what is supposed to be an insanely deep receiver draft.
12. RAIDERS: WR Jerry Jeudy, Alabama; Vincent Bonsignore, The Las Vegas Review Journal
But no change here. You haven't seen Antonio Brown lately, right? Jordan Love could intrigue Jon Gruden but we're sticking with chalk.
13. 49ERS: WR Ceedee Lamb, Oklahoma; Matt Maiocco, NBC Sports Bay Area
This is new pick after the Colts gave it up for defensive lineman DeForest Buckner. They lost Emmanuel Sanders in free agency and once they got this pick they figured there was no need to pay top dollar for a free agent when this draft is so rich in them. They figure a receiver falls into their lap and this is about when the receivers start coming off the board.
14. BUCCANEERS: DT Javon Kinlaw, South Carolina; Rick Stroud, Tampa Bay Times.
Yes, yes, they still have enough salary cap room in Tampa Bay despite TB signing in TB. The Bucs led the league in rush defense, but they need a long-term running mate in the middle for Vita Vea, the first-round pick two years ago.
15. BRONCOS: CB C.J. Henderson, Florida; Mike Klis, 9News
They lost Chris Harris Jr., and Bryce Callahan is coming off two foot surgeries in two years. A complement for wide receiver Courtland Sutton can wait until the second round.
16. FALCONS: DE K'Lavon Chaisson, LSU; D. Orlando Ledbetter, The Atlanta Journal-Constitution
Now that a pass rusher is in the fold in Dante Fowler via free agency, their biggest need is guard. But this is too high for one and Fowler doesn't really have a bookend with 2017 first-rounder Tak McKinley 16.5 sacks in three years looking to jump-start his career. (Remember when the Draft Day whispers wanted the Bengals to trade down from No. 9 for McKinley? Sam Hubbard, a Bengals' third-round pick the next year, has 14.5 career sacks.)
17. COWBOYS: S Xavier McKinney, Alabama; Todd Archer, ESPN.com
It's a spot that Dallas hasn't invested in much recently. If you know their last first-round safety is old friend Roy Williams in 2002, go to the head of the class. They're a little jammed up here, too high for a pass rusher or a cornerback.
18. DOLPHINS: LT Austin Jackson, USC; Armando Salguero, The Miami Herald
Think they missed Pro Bowl tackle Laremy Tunsil after the trade? In their OT victory over the Bengals last season in Week 16, the Bengals hit Dolphins quarterback Ryan Fitzpatrick 13 times.
19. RAIDERS: OLB Patrick Queen, LSU; Vincent Bonsignore, The Las Vegas Review Journal
Old friend Paulie G., the Raiders defensive coordinator, must be running the Vegas slot machine. They signed two starting linebackers in free agency in Cory Littleton and Nick Kwiatkoski (two guys the Bengals loved but preferred other positions if they were going to break the bank) and getting Queen here would give Paulie G. checkmate.
20. JAGUARS: WR Henry Ruggs III, Alabama; Pete Prisco, CBS Sports
The Jags would get a great foil to the towering D.J. Chark in arguably college football's fastest receiver, a guy with five career drops.
21. EAGLES: WR Justin Jefferson, LSU; Paul Domowitch, The Philadelphia Inquirer
They're looking for speed guys to complement J.J. Arcega-Whiteside, last year's second-rounder, and veteran Alshon Jeffery. Plus, DeSean Jackson is still around. They love Jefferson's route-running against those NFLish SEC corners.
22. VIKINGS: WR Tee Higgins, Clemson; Chris Tomasson, St. Paul Pioneer-Press
After trading Stefan Diggs to Buffalo, it seems only fitting they find a replacement in a big target like the 6-4, 215-pound Higgins.
23. PATRIOTS: QB Jordan Love, Utah State; Karen Guregian, The Boston Herald
This is a pure due diligence pick by Guregian She fully expects someone to trade up to get Love before he drops here. If he is there, she doesn't see New England bypassing Love's value at this spot.
24. SAINTS: ILB Kenneth Murray, Oklahoma; Katherine Terrell, The Athletic
Grabbing Emmanuel Sanders in free agency probably takes them out of receiver and they've really got a void at backer. There is just no one as good or durable as 31-year-old Demario Davis.
25. VIKINGS: DE A.J. Epenesa, Iowa; Chris Tomasson, St. Paul Pioneer-Press
With four-time Pro Bowler Everson Griffen exiting stage left to free agency, the Vikings desperately need a potential starting defensive end.
26. DOLPHINS: RB D'Andre Swift, Georgia; Armando Salguero, The Miami Herald
Nothing has changed. The guy who ran the ball the most last season for Miami, Kalen Ballage, averaged 1.8 yards per. They have to get Swift-er.
27. SEAHAWKS: OT Josh Jones, Houston; Alex Marvez, Sirius NFL Radio.
The heir to Duane Brown on the left side makes a lot of sense. Pete Carroll and his scouts love to draft high up front and with old friend Cedric Ogbuehi penciled in at right tackle it looks to be more of the same.
28 RAVENS: DE Julian Okwara, Notre Dame; Jeff Zrebiec, The Athletic
Believe it or not, even though they tagged Matthew Judon and made a great play for Calais Campbell, they still need help on the edge. They blitzed more than any team in the NFL last season and still finished in the bottom third for sacks.
29.TITANS: CB Jeff Gladney, Texas Christian; Turron Davenport, ESPN.com
With Logan Ryan on the market, they need a guy to play in the slot between Malcolm Butler and Adoree Jackson.
30. PACKERS: OT Ezra Cleveland, Boise State; Jim Owczarski, Milwaukee Journal Sentinel
Old friend Jimmy O., from The Cincinnati Enquirer, is blanketing the Olde Towne Teame in Green Bay and with long-time tackle Bryan Bulaga moving on, journeyman vet Rick Wagner is a stop-gap. They need a long-term answer.
31. 49ERS: CB Trevon Diggs, Alabama; Matt Maiocco, NBC Sports Bay Area
They need more bodies at the position and it sounds like even before they got the 13th pick this is the spot where they were going to do it.
32. CHIEFS: CB A.J. Terrell, Clemson; Terez Paylor, Yahoo Sports
If Bashaud Breeland ends up re-signing, this is probably is a different pick. If not, this guy could be a Chief because he can run, plus he's a smooth 6-1.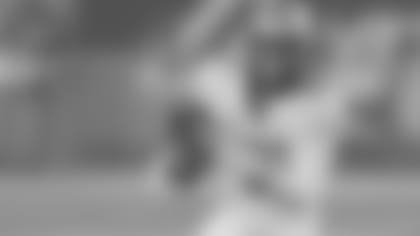 33. BENGALS: WR Laviska Shenault Jr., Colorado; Geoff Hobson, Bengals.com
Take a moment here and applaud what director of player personnel Duke Tobin, his staff of scouts and ownership have done in the most challenging of environments. Even calling it an environment is a stretch. They're in the third week of an offseason where they've committed more than $150 million and here's one of the spots where they reap the benefits.
By signing five defensive starters (at least one on each level) they've opened up their draft board for the best player while keeping the option of sitting on No. 33 for 24 hours and getting some pretty intriguing offers to move back.
Every pick after No. 1 on defense? Not so fast now, although the universe in this particular mock draft is filled with promising defenders. Using the big boards of such outlets as profootballfocus.com and ESPN.com courtesy of Scouts, Inc., there are:
Wisconsin linebacker Josh Baun, defensive end Curtis Weaver of Boise State, defensive tackles Jordan Elliott of Missouri and Texas Christian's Ross Blalock, cornerbacks Kristian Fulton of LSU and Utah's Jaylon Johnson and LSU safety Grant Delpit.
They've traded down in the previous three second rounds to get more picks and you'd have to figure if they did it then, they'll really do it now. But, that best player available, just like at No. 1, may be too good to give up.
No question. They still need an impact linebacker. But by picking up Ravens middle linebacker Josh Bynes, they have a guy that can get people lined up and the rookie doesn't have to be worried about calling signals. A run and hit guy? A pass rusher that can drop? A cover guy? Right, they need all three. By the time they finish the draft and both pro and college free agency they figure to have some combination of those three types of backers.
But they don't have to get one of them at No. 33. Just grade the board. We know this is one of the top wide receiver drafts in recent memory and if it goes like this, there are people there. Along with Shenault, there is Arizona State's Brandon Aiyuk and TCU's Jalen Reagor. Here's the thing. Shenault is No. 17 on PFF's big board. Who knows what the Bengals board is? But you can't bypass the 17th guy on your board at No. 33.
We know the Bengals receiver royalty in the second round. Chad Johnson, the club's all-time leading receiver in yards is a second-rounder, No. 35 overall in 2001. Carl Pickens (No. 31 in 1992) is fourth on the list, Cris Collinsworth (No. 37 in 1981) is fifth and Darnay Scott (No. 30 in 1994) is seventh.
And Tyler Boyd, No. 55 in 2016, would pass all the second-rounders but Johnson with three years slightly better than his last two. Boyd is the only one of the Bengals' top three receivers that has a deal beyond 2020 so there is uncertainty there, although they'd love to extend A.J. Green.
There's no question the 6-2, 220-pound Shenault has the injury concerns that have dogged the Bengals receiver corps since the middle of 2016 when Green tore his hamstring. ESPN reported at last month's NFL scouting combine that Shenault needed surgery at the beginning of this month for a core muscle injury and would be shelved four to six weeks. That's after toe and shoulder surgeries following the 2018 season.
But, the man plays hurt. He played nine games in 2018 and fought through it for 87 catches, 1,019 yards and six touchdowns. PFF says he broke 29 tackles after catches in 2018 and had 15 last year. And, over the last two years, according to the web site, he converted 14 of 22 contested catches, which is a lot better than 50-50. If this is the kind of playmaker they can get in the second round (career stats of 149 catches, 42 rushing attempts and 17 total touchdowns) they have to think about that.
Or the 5-11, 195-pound Reagor, a long-jump champion with 4.3ish 40 speed that can be an answer to the Tyreek Hills of the world or the elusive 6-1, 206-pound Aiyuk, oozing with playmaking after a season he averaged 34 yards per kick return and 16.1 per punt return while racking up 1,192 receiving yards. PFF had him for 14 broken tackles and a 10.9 yard after catch average. Aiyuk didn't play for the Bengals in the Senior Bowl because of a minor hip issue, but he was around them.
These are the kind of game-breakers that are going to be there at No. 33 and maybe, just maybe, the defense has to take a break after these dizzying two weeks.