James Bettcher, their new linebackers coach who is a former defensive coordinator with the resume of a potential head coach, got two pretty solid recommendations for the Bengals after he took the job in Cincinnati.
One came from Fred Warner, the 49ers Pro Bowl linebacker who Bettcher coached this past season in one of those "almosts," Bettcher talks about seeing during his decade in the league.  
"Oh man, I love those linebackers," Warner told Bettcher when informed he was leaving for the Bengals.
"Me too," Bettcher told him. "I'm glad you told me that."
When it came time to break the news to the oldest of his three children, 10-year-old Colton, he told him, "OK, bud. It's stay in San Francisco or go to Cincinnati. I think we're going to Cincinnati, OK?"
"Oh, Joe Burrow. OK. Let's go," Colton told his dad.
Bettcher's San Francisco linebackers were part of the last defense to solve Burrow before he went on a record-breaking rampage that led the Bengals to the Super Bowl and a field-goal loss to the Rams team that beat the 49ers by a field goal in the NFC title game.
But the main reason the 43-year-old Bettcher, the small-town Indiana would-be lawyer, returned to the Midwest to continue resurrecting one of the league's up-and-coming coaching profiles is Bengals defensive coordinator Lou Anarumo. Yet Burrow and the fact he took the Bengals one step further than the 49ers certainly helped.
"You see a team that's young, dynamic and growing and you see a head coach in Coach (Zac) Taylor and you see how he's built it and you see it on tape," Bettcher says. "I watch everything. All three phases. You see a team that plays with a bunch of energy, a team that plays really hard, plays with a lot of grit and finds a way to win close games. It's a reflection of Coach and what he's built over time.
"I'm blessed to go to my fifth (NFL) team and you get a chance to see the things that fail in the National Football League were almost successful. "We almost got in the Super Bowl. Everything is almost. The first thing that you get to see as you move around is you get to see how you get over the almost. Having a team that plays with energy, plays hard and with grit, that's how you get over the almost. It's not some fancy scheme or some fancy this or that."
Anarumo is playing it ram-rod straight with the hiring of Bettcher and the promotion of Jordan Kovacs to assistant linebackers coach, a seemingly seamless switch in the wake of linebackers coach Al Golden's departure to Notre Dame.
The Bengals base 3-4 defense is what the Giants ran in 2018 when Bettcher was their coordinator and Anarumo was his secondary coach for a year before Taylor hired him as the Bengals' defensive coordinator. Kovacs, the defensive quality control coach, has been assisting the backers since Anarumo brought him with him in 2019 and sat in on the estimable Golden's meetings the past two years.
Now Kovacs, the former Michigan captain who played 28 games at safety when Anarumo coached the Dolphins secondary, has the assistant backers title and Bettcher has told him he'll be getting more work on the field with the group. Even more continuity has been kept with senior defensive assistant Mark Duffner staying on as defensive line coach Marion Hobby's Earl of the Edge.
"I can bridge the gap with what Betch is familiar with and make him aware of how our guys have been coached and how Lou wants things coached," Kovacs says. "It's a great opportunity for me to develop and to be able to learn from a guy that's been in the league that long as a coordinator is going to be awesome."
Kovacs had a hand in the lightning emergence of a position group that went from 2020 callow to 2021 crushing. Logan Wilson and Germaine Pratt broke out as key contributors and playoff heroes while Markus Bailey developed quickly when Jordan Evans and Akeem Davis-Gaither missed most of the back end of the season with injuries.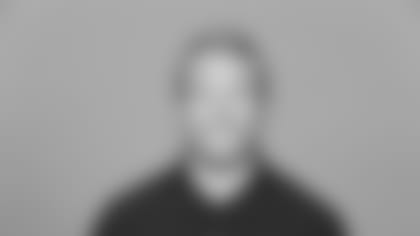 "A lot of it was experience. Logan was year two, Germaine was year three, Akeem and Markus were year two and you had a veteran presence in Jordan Evans," Kovacs says. "They were more comfortable with their checks day in and day out and week in and week out.
"They were in a really good unit already. I can't say enough about the job the defensive line did keeping blockers off of them and that made them more comfortable. In the back end they had guys like Jessie (Bates III) and Vonn (Bell) communicating coverages and helping the linebackers make the checks. And these guys study like maniacs."
Bettcher knows what that looks like. He worked with a pair of Pro Bowlers at the end when he coached the outside linebackers in Indy (Dwight Freeney and Robert Mathis) and another pair of Pro Bowlers in their prime when he was the defensive coordinator in Arizona with cornerback Patrick Peterson and safety Tyrann Mathieu.
"Those are the guys watching tape right now," Bettcher says. "They're watching every play of their season. They're watching the guys who had the most interceptions. They're doing whatever they can to be successful. You can see that with these guys on tape and the way Lou talks about them. They love the game and Lou loves that about them and you can see how well they played down the stretch."
Bettcher had virtually no Pro Bowlers on those Giants defenses from 2018-2019 and was a casualty of the Pat Shurmur regime. But his work in Arizona as head coach Bruce Arians' defensive coordinator, when his units ranked in the NFL's top six in each of his three seasons (2015-17), is highly-regarded and saw him go through one of those almosts when the Carson Palmer Cards lost an NFC title game.
After 49ers head coach Kyle Shanahan hired him before this last season as a senior defensive assistant specializing in the run game, Bettcher took on a bigger role when linebackers coach Johnny Holland stepped away two weeks before the opener to continue his battle with cancer. San Fran ended up seventh against the run, third overall, and eked out that Dec. 12 overtime win against the Bengals at Paul Brown Stadium holding them to 3.3 yards per rush on 26 carries.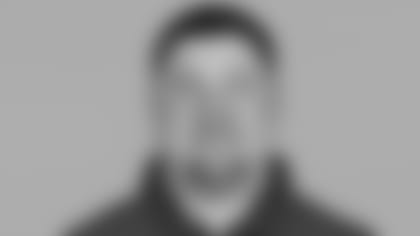 "I'm glad to see that offense on my side," says Bettcher, who made sure running back Joe Mixon didn't go off that day with 58 yards on 18 carries
"They've got a special running back who they run the ball in great ways to get him touches. Strong, powerful, Joe is tough, runs hard and all of a sudden you've got a tight end. And then those three receivers and, oh wait, there's the quarterback who is accurate, makes good decisions, can see the whole field and can make all the throws … That's a tough offense."
Bettcher has seen the game from all sides as a do-it-all X-and-O mechanic growing up the son of a welder in Lakeville, Ind., in the shadow of South Bend with a population of fewer than 1,000. All he knew when he went to help start the football program at the University of Saint Francis in Fort Wayne as a left tackle is that he wanted to go bigger.
He had taken his LSATs and applied to law schools before his head coach, Kevin Donley, told him he was meant to coach. After a couple of years of doing every job on campus, from mowing and lining the fields to coaching both lines, Bettcher knew Donley was right.
So when he met Anarumo all those years later in New York, it was a match made in Odd Couple heaven. Here was Bettcher, a guy from the small-town Midwest who came of age running a 3-4 in the desert. Here was Anarumo, a New York City native who established himself in Indiana at Purdue and brought a 4-3 background from his NFL days in South Beach.
They sat down and put it together in Jersey.
"Lou's special. He's one of those guys who becomes a fast friend you can trust," Bettcher says. "He hasn't gotten enough credit for what he's done in Cincinnati. They've continually been better and better as he's grown the scheme. He got a head coaching interview (with the Giants) this year and it won't be the last.
"He's a special leader because people are as concerned about being right as getting it right. You don't have a chance to succeed if you have that mentality. It's about getting it right, not being right. That's special. It's rare. It's not human nature. It's not how most things work. But Lou wants to get it right and that's what I love about him."
He also loves the multiple scheme Anarumo has developed here.
"On any given down, you have a 3-4 in front of you, a 4-3 look in front of you. Different looks with different personnel," Bettcher says. "But at the same time if you are in the room learning the system, you know there's a lot of 'same as,' for the players. There's a lot of carryover for the players. You can make some of the same things look different. The same things on the inside can look different on the outside. That's what I love about it."
Bettcher, who has seen it from all sides, has a surprise for Colton. Not only is Burrow here, but so are about 50 relatives or so within a three-hour radius of PBS stretching from Lakeville to Indianapolis.
"He told me, 'Let's go,'" Bettcher says. "He's ready. We're ready."