Drafted by Dick LeBeau, honed by Marvin Lewis and empowered by Darrin Simmons as his coach on the field, Marquand Manuel didn't think much about becoming an actual coach until Teryl Austin told him a few seasons later he thought he had what it takes and wanted to take him where ever he was headed.
Now all those years later as the Falcons second-year defensive coordinator, Manuel is headed against three of those guys Sunday in Atlanta (1 p.m.-Cincinnati's Channel 12) when the Bengals try to solve one of their own. And it's not always talent, as exemplified by Manuel's rise from the Bengals' sixth round in 2002, when he hung a piece of paper in his locker showing the names of the 21 safeties taken ahead of him that April. At 39, he's one of the hottest coordinators in the game and has quietly become one of the next generation's head coach in training after he parlayed savvy and sweat into 116 games played and a Super Bowl start.
"We called him, 'Coach,' when he was playing," said Austin of his stint coaching the Seattle secondary in the middle of the oughts. "We all saw it coming."
Lewis, the head coach, and Simmons, the only special teams coach Lewis has ever had, are holding the same jobs when Manuel helped them change the culture of Bengaldom in that watershed season of 2003. Austin, who started Manuel at safety in a Super Bowl, is his opposite number for the Bengals defense. And Charles Richard LeBeau's creativity is going to be in here somewhere rattling around Manuel's headsets on the Mercedes-Benz Stadium sidelines.
"One thing about LeBeau," said Manuel, taking a phone call after Wednesday's practice in a rare state of suspension.  "He was a fundamentalist. He called me 'Ol 44,' because I had his number. He'd say make sure that you understand the fundamentals. We can try a lot of different things, but make sure you understand the fundamentals of the game. Don't put a guy out of position just because it's something that you thought of and you're a smart guy. So we've always done that."
The fundamentals of what Manuel and Falcons head coach Dan Quinn heisted from Pete Carroll's dynasty that-could-have-been in Seattle figure to be on full-blown display. Manuel is missing his three top players in middle linebacker Deion Jones and safeties Keanu Neal and Ricardo Allen in the wake of last Sunday's 396-yard assault by Saints quarterback Drew Brees while orchestrating a road win at Mercedes powered by 43 points. Manuel is going to do what he does and force Bengals quarterback Andy Dalton to beat him with a string of double-digit play drives while taking away the long game with a frustrating three-safety shell. Simmons still sees what he calls Manuel's "sense of vibrancy."
"I can tell you this," said Austin, who watched Manuel organize meetings and come to him with ideas in that Seattle secondary room. "His guys are going to play hard and play sound. They turn the ball over, they're good tacklers and they understand what they're doing. He'll make you beat him and it's going to take more than one play."
But don't be surprised if he pulls out a LeBeau-type gadget, either. One of the Atlanta scribes swore he saw some fire zones pointed at Brees.
"Whatever it takes," Manuel said.
Manuel came to work Monday probably a lot like Austin did after the Bengals got dinged in the by the Panthers' running game during a 31-21 loss.
"T.A. always came in with smile on his face. Always encouraging," Manuel said. "He was always the same. That calm demeanor. I learned that, listen, if you make a call and you practice and it's not successful, it's not a bad call, you just have to execute. If you do have a bad call and they out-play the call, sometimes that happens. The players win. A lot of poise."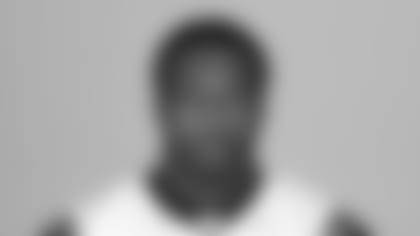 If he took notes on Austin's demeanor, he also pilfered some of Lewis's style. When LeBeau got fired after his rookie season, Manuel watched Lewis re-build a culture during his last season as a Bengal and that didn't go unnoticed. He thinks he's using some of those '03 lessons now as he sorts through his dizzying depth chart.
"It's coming to fruition now with the injuries. How do we deal with them?" Manuel said. "Don't ask them to do things outside of their framework. That's what the combination is. That's what he did. He didn't have the 53 (players) that he wanted when we first got in. We didn't have the pass rush we wanted. So we collectively did small things to make sure that we understood how to win games and we were better because of it."
Manuel says he was "a sponge,"   back then and he thinks his approach during games is reflective in his one season under Lewis. He calls the game from the sidelines and is smack in the middle of it all, much like he was Simmons' first quarterback as the punter's personal protector. He's got his clipboard and is coaching the next series like it's the last.
"Marvin was always about business. It was always about understanding getting the coaches on the same page and making sure the players understood the page that the coach was on so now we're all talking in the same language," Manuel said. "When we're anticipating what we're anticipating and checking what we're checking, it was just awesome that's what Marvin always was. It's how I am on Sunday … I learned a lot of things from that guy."
Austin calls it a people business. There are human beings out there masquerading as Xs and Os and he says Manuel is one of the best people. So does C.J. Goodwin, the Bengals practice squad cornerback. When Manuel had to turn to Goodwin, one of the Falcons' backups, in the grinding Super Bowl of attrition against the Patriots, the special teams regular actually made plays on two Tom Brady passes.
It capped a surreal script. It was Manuel who approached Goodwin during the final week of the previous season in 2015 and suggested he move from wide receiver, where Manuel knew the Falcons were just too stacked for him to make it. Manuel coveted his speed and wanted to try him has a cornerback. He's bouncing around, but he's still in the NFL and still grateful to Manuel.
He also still remembers Manuel's pitch at the Super Bowl how everyone has to be ready. Austin confirms it. When Manuel had to leave with a groin injury in the third quarter in the game the Steelers beat Seattle, Austin felt the tide turn. Goodwin said Manuel felt like there wasn't adequate preparation done behind him and so Goodwin made sure he was if Manuel needed him to get through some series. And he was.
"He's the reason I'm still in the league," Goodwin said. "He was with me every step of the way. On and off the field. With all due respect to everyone else, I think he's the best coach I've had."
It wasn't only Xs and Os. When Goodwin struggled with some family issues, Manuel mentored him like the guy that began the Marquand Manuel Foundation in Miami, not far from where he grew up.
"You'll see him Sunday before the game," Goodwin said. "He'll be working out about two hours the game like he's going to play. He'll work up a lather."
All of which doesn't surprise Simmons, another guy that likes a good pre-game workout.
"That's the way he played. He was a very selfless guy. All about team," he said.
Just the guy Lewis and Simmons needed to start fixing  the culture of the kicking game, wounded by a horrendous '02 littered with three punt return TDs, one kick return TD and a blocked punt. When they played in Arizona in '03, Simmons remembers Manuel saddled with a hamstring injury that probably would have put him out. But the way the inactives broke down, there wasn't another guy available to protect the punter and call the signals.
"So I asked him if he would just call the protections. I didn't care if he couldn't cover. Just take care of the protections He said, 'Yes,' and that's impressive because he was risking getting hurt again."
After Manuel's pre-game workout Sunday he'll go back to his locker with the list he had 16 years ago in PBS. The one of the safeties drafted ahead of him. Starting with Roy Williams and ending with Omare Lowe of Washington.
Austin, the guy who saw it all coming, shook his head with a smile.
"I don't doubt that one bit," said Austin, the coach coaching the guy they called, "Coach.'