It's been a busy offseason for the Bengals, as the team at Paul Brown Stadium wasn't the only one growing in size. Multiple Bengals players welcomed in new additions to their families, as a handful are celebrating their first Father's Day this Sunday, June 21st.
Born just over two weeks ago, Harper Marie Erickson is the newest member to join the Bengals family. 15 month old Owen has been promoted to big brother, as parents Alex and Kelsi Erickson have now switched to man-to-man coverage.
Trayveon Williams and girlfriend Eriel are in zone coverage after the arrival of Easton Cash Williams a week early on June 2nd.
"I'm tremendously excited, it's still surreal," Williams said excitedly through the phone. As the second year player is adapting to the new normal of the virtual offseason program, he's also learning the ropes of fatherhood, and his biggest adjustment so far: sleep. Or lack thereof.
But becoming a father has already had a positive effect on Williams. "It's not just about me right now anymore. It's making sure that he's good," Williams shared as he indicated that having Easton has led to him heightening his focus, and has made the running back a better student of the game by studying and hitting the gym harder. "I want to make sure that I can take care of him and he has no worries in life."
Josh Bynes and his wife Briana thought they might be adding a girl to the family the third time around, but instead the couple welcomed Jordy Hayes Bynes in February, becoming the third Bynes boy joining older brothers Josh Jr. and Jase.
"It feels great to have a third son," Bynes remarked, adding his two eldest enjoy having another boy in the house. "They wake up every morning, look for him, and see what he's doing."
It won't be long before Josh Jr. and Jase get Jordy up to speed on how Dad is a veteran NFL player and sometimes has work to do at home. They're also not shy in showing their desire to participate in virtual team meetings. "They jump in (onto the zoom meetings) and they come on out of nowhere and give a little wave here and there" says Bynes of Josh Jr. and Jase wanting to be included in the action.
Trae Waynes and wife Kyra gave birth to a daughter this offseason. As Waynes becomes a #GirlDad for the second time and Layla is now a big sister.
D.J. Reader is celebrating his first Father's Day, after welcoming his son Rocky, named after Rocky Balboa, in November.
Germaine Pratt is also enjoying his first Father's Day, as he and Kena welcomed Kylan Germaine Pratt on March 2nd. Pratt has fully embraced fatherhood, and is determined to be a strong role model for his son saying, "nothing I've ever done has given me more joy and reward than being a father."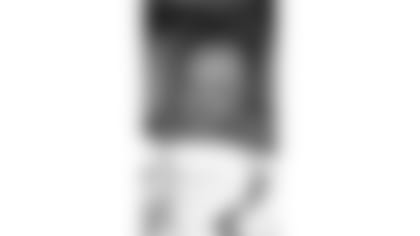 It's also a first Father's Day for O'Shea Dugas, as he and Taylor welcomed Nolan Eli Dugas to the world on May 4th.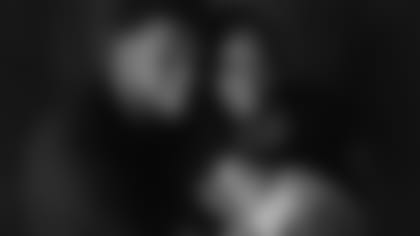 Assistant Offensive Line Coach Ben Martin and wife Joanna welcomed daughter Harriette on April 17th, promoting their son MacGregor to big brother.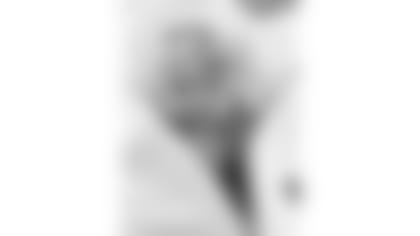 A big congratulations to all of the new and little Bengals to enter the jungle, but of course, the family doesn't stop growing there. Brandon and Jade Wilson announced on Instagram they are pregnant with their first child, a baby girl due this September.
Drew and Angelina Sample welcomed their first daughter Alivia in August. But the Samples are expecting again, and it's another girl to help keep Dad outnumbered in the Sample household.
And Su'a-Filo party of five is on tap for this summer, as Xavier and wife Heather are expecting baby number three. The Su'a-Filo kids will soon outnumber mom and dad, as son Lennox and daughter Taven will add a baby brother, due July 10th.