Carlos Dunlap, about to become the Bengals' greatest sacker of all-time (he needs 2.5), might have just pulled off the most resourceful moves of his career by simply finding a patch of grass to train on during this oddest of offseasons.
When he got back to Cincinnati this week, he figures he's in the same kind of shape when he's reported to past training camps despite the challenges of staying NFL fit during a pandemic in the hot spot of Miami.
"You just had to find a way," says Dunlap, a savvy 11-year vet who found out early in his career how to tame his body during an offseason. "I'm used to one-stop shopping, but when my gym closed down I had to do some things differently."
Dunlap is just one of the 80 players that are going to be in Paul Brown Stadium once the veterans move in Tuesday or so of next week. Not all had the same experience Dunlap had in south Florida and that's going to be one of the many challenges facing strength and conditioning coach Joey Boese and his staff because not everybody is arriving in the same shape.
"Some guys had different setups. Some were locked down and some guys were in parts of the country that were a little more open," Boese says. "Some guys had access to gyms. Some had equipment in their homes. Some had just their house and no equipment and were trying to find ways to stay fit. We wrote a lot of programs with weights and without weights.
"Over the course of the two weeks, we'll get a great idea who needs to do what. I expect most of them are in great physical shape. If they're a little behind, it's our job to catch them up."
If this were April, it would be called "Phase One," the part of voluntary spring workouts devoted mainly to strength and conditioning that lasts about a month before they go on the field to practice in helmets and shorts.
"It's called an 'Acclimation Period,'" Boese says. "It's not April, it's August. We're getting ready to play football in two weeks. It will be amped up a little faster. But we need to make sure guys are ready to run as fast as they're going to practice."
Dunlap is one of those guys that went looking for weights. He checked Amazon. He checked E-bay. Huge waiting lists. Or the prices were ridiculous. He wasn't sure how long the quarantine would last. First, it was maybe a weekend. Then it was two weeks and he wasn't ready to buy a home gym if they were going back any time soon.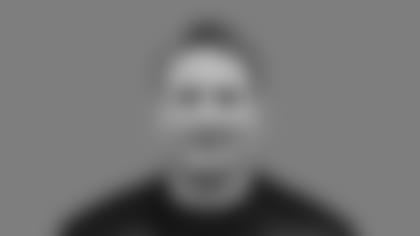 So he worked with bands. He did Pilates. Sometimes he'd go for two bike rides a day, a dozen miles each. Maybe a sunset ride after working at the restaurant he owns, Honey Uninhibited.
The toughest thing was finding a park with the handful of NFL players in his work-out group. They would drive to Fort Lauderdale and he counts three times they were asked to leave by park police. Were the parks really closed if it was OK to exercise outdoors?
A lot of gray area. Not your average, ordinary, every- day situation for an off-season workout.
When things did open back up (and he was still careful), Dunlap was able to ease back into the gym as well as get tuned by his trainer, Leger Douzable, a former defensive tackle who played 112 games in the league before retiring two years ago.
"At (the height) of the quarantine I was pretty much not working out with anybody," Dunlap says. "Pilates did a lot for my strength and flexibility. I did some body weight stuff. I think I'm about there being in shape for a training camp"
Dunlap is going to see a much different weight room at PBS. First of all, he'll see two.
Boese and assistants Todd Hunt and Garrett Swanson have constructed a replica in the gym adjoining the weight room so that players can spread out. Last year, the offense and defense would lift together. Now, 20 players can lift at once, 10 in each room.
The rule is simple. Clean before you touch the machine and after you touch the machine. There are at least 18 stations with disinfectant wipes from the EPA's List N. In between sessions, all equipment is covered in the fog of electrostatic spray.
"Very basic, but very different," Boese says. "It's like anything else. You have to get used to it. I've never been through this. Nobody has been through this. But you have to do whatever you can and whatever is asked to be healthy and safe.
"The biggest thing is having the discipline to keep doing it day in and day out."