In this Give-Me-The-Ball day and age, the Bengals started the Zooming '20s by signing a guy that never wanted the thing.
Former Vikings cornerback Trae Waynes, one of the highest paid in the Bengals' most lucrative free-agent class ever, remembers telling his middle school coach back in Kenosha, Wis., 'I'm not playing football if you put me on offense.'
"I guess that's what it comes down to," Waynes says. "I'd rather hit than get hit."
Which perfectly captures the crop of Bengals free agents the club officially unveiled Wednesday morning three weeks after they agreed with most of them. In another nod to the NFL in the Pandemic Era, head coach Zac Taylor is expected to comment on his new players later Wednesday in the Bengals' first-ever Zoom news conference.
That's going to be a harbinger of the Bengals' virtual off-season program the club is planning to use in the first two phases of the OTAs that are pretty much confined to classroom work.
"We're going to make it like we're all sitting in the same room together," says defensive coordinator Lou Anarumo of meeting with the entire unit, "and then we'll break it out into their groups."
Waynes is one of the headliners of a free-agent class that's groomed for a beleaguered defense sick of getting hit and not making hits during this past three-year stretch it has allowed the most total and rushing yards in the NFL.
Six of the eight acquisitions play defense and five are projected to start Opening Day with Waynes lining up opposite fellow first-round pick William Jackson III and outside his former teammate and slot corner Mackensie Alexander, another of the class for which the Bengals reportedly committed nearly $150 million.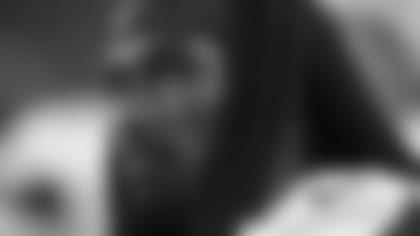 All six defenders coming from teams that made the playoffs in 2019 (former Ravens middle linebacker Josh Bynes leading the way with seven career post-season games for three different teams) underscores the culture change head coach Zac Taylor knew he needed as last season unfolded.
And, they can no longer say nearly all the Bengals have never played in a post-season victory because all six have. Four of them, Waynes, Bell, former Texans nose tackle D.J. Reader and backup Titans cornerback LeShaun Sims, have each played in two playoff wins, and Alexander has played in one. Bynes was a special teams maven during four tournament wins for 2012 Super Bowl champion Baltimore before playing linebacker in three other playoffs.
"Huge," says Anarumo of the January experience. "One of the ways you change your culture to winning is to add guys that have demonstrated winning in this league. And we got younger at each position with guys that played in playoff games."
Anarumo is banking on the culture wars translating to the trenches for a rush defense that has been torched in recent years. So it's no coincidence that all six additions were rated highly against the run or were on teams that finished in the top half of the league against the run. For instance, Bynes ran out of the middle of the Ravens' fifth-ranked rush defense.
And the DBs, especially. Alexander didn't miss a tackle, according to profotballfocus.com, on a Vikings team that finished 13th vs. the run and boasted Waynes, a willing and speedy tackler worthy of a 4.3-second 40-yarder at his scouting combine. Bell was in the middle of a Saints defense ranked fourth against the rush.
Anarumo, a seven-season NFL secondary coach, came into the offseason after his first year as a coordinator knowing he had to upgrade horrific tackling, particularly on the edges.
"You've always had to tackle. Especially today with the stuff that ends up on the perimeter, including those short passes that end up in long runs," Anarumo says. "One area last year that was obviously where we need improvement was yards after contact. It was not good."
Reader, with his reported four-year, $53 million deal leading all nose tackles, and Waynes, with $20 million of his $42 million coming in the first year of his three-year contract, are the faces of the rebuilding.
And Waynes, the Wisconsin native who left but stayed in the Big Ten, is the symbol of the good-old fashioned Midwestern-AFC North football values at work in the culture change. It's an effort buoyed by Ohio State national champions Bell and right end Sam Hubbard and a pair of holdovers from the top ten Bengals defensive glory days, Pro Bowl tackle Geno Atkins and left end Carlos Dunlap.
"I can't get out of the Midwest if I tried," Waynes says. "I was born and raised there, went to school there, got drafted there and I'm still there."
It figures that Waynes is a product of coaches with deep roots in Cincinnati and the Bengals as well as tutored by a former Bengal. Vikings head coach Mike Zimmer, who led the Bengals defense to those four top ten rankings and four play-off berths in his six seasons as coordinator, drafted Waynes as a head coach with the 11th pick in the 2015 first round out of Michigan State.
And it was in East Lansing where Cincinnati native Harlon Barnett (Princeton High School) consistently coached those top Spartan secondarys known for black-and-blue fundamentals.
Waynes has put himself in the tier below the Pro Bowl, but has baffled observers with the kind of speed that always seems to put him in position but has yielded just seven interceptions in five seasons. During 2018 training camp, Zimmer talked about how close Waynes is, seemingly just a fingertip away.
"He's a really good corner now," Zimmer told The St. Paul Pioneer Press during 2018 training camp. "To be elite, he's going to have to take the ball away and deny the ball.''
For Zimmer to call you "a good corner," do you know how really good you must be? Good enough to get the big money, as well as bring a boatload of intangibles Anarumo wants to graft onto his unit.
"He's gritty, he's tough, he can run like the wind. He's got length. A quality player," Anarumo says. "No doubt about it. He comes from all that stuff. He comes from good pedigree."
Waynes, "the little brother," of college teammate Darqueze Dennard, the Bengals' 2014 first-round corner, grew up tackling everyone in his family. The fact he could catch them is impressive, given that Ron Waynes, a long jumper who went to the 1984 Olympic trials, and Erin Waynes, a distance runner, met as track athletes at Kansas State.
"To say the least," says Trae Waynes of the hard-nosed styles of Barnett and Zimmer. "At Michigan State we had tackling drills every day from what I remember. We were always hitting each other or a bag or something …
"Playing the defense we did we kind of had to, the way we schemed everything up," says Wayne of tackling for Zimmer. "We were doing tackling drills quite frequently. If it's something you didn't like it, you were going to like it."
If Waynes has copied anybody's game, it may come from Barnett, a fourth-round pick in 1990 of, naturally, the Midwest Cleveland Browns of the old AFC Central after his run at Michigan State led to his 99 NFL games in seven seasons.
"Myself," says Waynes when asked what NFL corner he emulates. "I try to be what Coach B. taught. Complete corner. Not somebody that can just run and cover, but someone who can tackle as well. That's the kind of player he was coming out of college. He was a hitter, too, who played with passion."
When he got to Minnesota in 2015, Terence Newman had just arrived off three seasons in Cincinnati and was still able to start 16 games at corner at age 37 while Waynes was breaking in with just one start. But another of Waynes' qualities is brains ("You have to be smart to play in that defense because of all the things they throw at you"), so instead of griping he learned.
"T. New was a huge help. He was one of the biggest helps who was another coach to me," Waynes says. "We would go in Tuesdays on our days off. Just study film me and him. We'd go over the next week's opponent. He would teach me how to take notes, how to stay in the game. He would help me during the game. A lot of it comes from him."
Waynes believes the Bengals scheme is still pretty similar enough to what Zimmer ran here and is running in Minnesota that he doesn't see much of a learning curve. Although he's extremely close to Dennard (on word of the agreement he texted Waynes all his contacts and talked up the city), Waynes didn't know what to expect from them in free agency.
"That probably helps, too," says Waynes of the draw of the financial terms. "It just seemed like the right fit. They're running a defense that I'm very familiar with, so the learning part wouldn't be too much different. I believe what they're saying. It sounds like they're making all the right moves to make us a very competitive team.
"I never followed too much free agency and what teams really did and how they do it. From what I keep hearing it seems like they were really aggressive this year."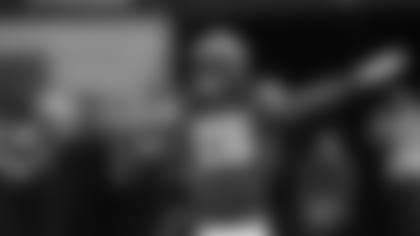 Although Waynes is a big hitter, he's not a big talker. He prefers defense, not the ball, remember? He's not going to be entertaining media scrums around his locker, but he's also got a good guy rep. Hard not to like a guy who adopts wayward dogs, has supported the Humane Society and puts the names of animal shelters on his shoes during "My Cause My Cleats," games.
He's currently at his off-season home in the northwest corner of Montana and is speaking while enjoying a picturesque view of Flathead Lake backed up by breathtaking mountains.
"It's a good place to get away," says Waynes, who likes to hunt and fish in classic Big Ten style. "There aren't many people in the state, so it makes it a lot easier (to shelter). That's another reason I wanted to come out here. Just to be safer."
Waynes is joined by his wife Kyra (they repeated history and met at Michigan State) and two little daughters with four-year-old Layla running the anchor leg of his daily runs up two hills in the backyard.
"If you ask her, she's 15," Waynes says. "She's a mini-me. Wants to do everything I do. I got yelled at the other day because I didn't let her win racing up the hill."
The Bengals are hoping their guys are watching Layla's dad once the offseason moves out of the mountains.