Hamilton County and Hilltop today announced an innovative partnership to develop additional greenspace on the central riverfront. The agreement allows the music venue to move forward without delay. 
"Since the very first images were drawn 25 years ago showing what the City of Cincinnati and Hamilton County hoped to accomplish by embarking upon a joint plan to rebuild this community's riverfront, a key part of the plan has been acquiring the western edge of the riverfront to be held in public trust. The Bengals believed in that vision then and we believe in that vision now, and that is the reason we are investing $30 million to make that vision a reality.
Today's announcement by Hamilton County, Hilltop, and CSO/MEMI gives life to that vision, moving forward with a state-of-the-art music venue that will enhance The Banks and the riverfront as a world-class development for this community.
The solution forged by Hamilton County is an innovative one and adds meaningful greenspace to the riverfront, while also supporting events that may need additional parking – including downtown workers, festivals, sporting events, or music concerts. The Bengals congratulate the County, Hilltop, and CSO/MEMI for fashioning a productive solution and for continuing to move this community forward. Hamilton County has worked diligently for decades to keep pushing the community forward, and the Bengals applaud the County's efforts and – more importantly – the County's results. The once-barren riverfront has truly turned into a national showpiece for Cincinnati."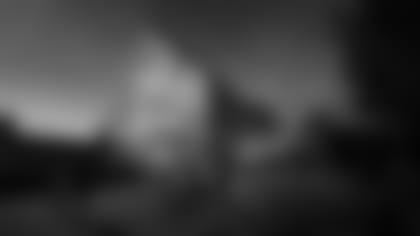 HAMILTON COUNTY, HILLTOP AND CSO/MEMI ANNOUNCEMENT:
Today, the Hamilton County Board of County Commissioners approved the contract to purchase Hilltop Basic Resources, allowing Cincinnati Symphony Orchestra/Music & Event Management Inc. ("CSO/MEMI") to proceed with the private development of the music venue set to open in Fall of 2020. 
Hilltop has committed to sell its riverfront property to Hamilton County, allowing for 17 acres of the central riverfront to be transformed into greenspace that can accommodate parking. This will be a phased development project that will accommodate parking for Banks visitors, downtown workers, and Bengals patrons on game days. For Phase I, the County will acquire approximately one half of Hilltop's riverfront property by January 2020, a full year ahead of schedule. This property (approximately 7 acres along the west side of the Clay Wade Bailey Bridge) will be transformed into a green parking system by June 2020. The balance of the Hilltop property will be developed in 2021, subject to the relocation of Hilltop's current plant operations.  
"This a good deal for the taxpayers," said Denise Driehaus, President of the Hamilton County Board of County Commissioners. "The Music Venue moves forward without delay. We have taken steps to resolve the parking challenges at The Banks, and all of it is made possible by the Bengals' forgoing $30 million in game day payments."
"This agreement is simple and straight forward," said Vice President Stephanie Summerow Dumas. "Instead of an overly complicated land swap, this agreement resolves the conflicts between the city and the county and allows development to move forward for the community."
John Steele, Jr., Chief Executive Officer of Hilltop, announced, "Hilltop has been a part of building our region for over 78 years and we care deeply about our community. We moved our plant operations over 50 years ago so that Riverfront Stadium could be built. We are willing to relocate again so that our riverfront can continue its incredible transformation. We look forward to collaborating with Hamilton County and others to ensure that we can identify and secure a suitable option for our concrete and our customer's asphalt production facilities." 
The County and CSO/MEMI are also pleased to announce that the Riverfront Music Venue and the next phase of Smale Park will also move forward this year.
CSO/MEMI anticipates that over 200 events will be held at the Music Venue annually, drawing more than 350,000 patrons on an annual basis and further activating The Banks development.
"We are grateful for the efforts of all involved to find a path for us to proceed developing our Music Venue at The Banks. Construction of our world-class Venue will commence and we look forward to welcoming music fans to this beautiful new space in 2020," stated Jonathan Martin, Chief Executive Officer of the Cincinnati Symphony Orchestra.
According to Mike Smith, President of MEMI, "This unique Music Venue will play a vibrant and essential role at The Banks, and we are eager to work with the neighborhood's restaurants, bars, hotels, sports teams and retailers to offer extraordinary experiences for music fans from throughout our region, as well as visitors to Cincinnati."
Among the many leaders who helped put the Music Venue deal together, Commissioner Todd Portune is the only policy leader who has led The Banks development as a member of City Council and as a County Commissioner. His leadership has been instrumental in moving The Banks forward, and this is just one more achievement in his long legacy of public service. In Portune's words, "this latest development will catalyze over $400 million in future development of The Banks, something we have worked on for over twenty years. We fought hard in 1998 to open up the Central Riverfront for development on a world-class scale. Ten years later, at the height of the recession, we came together and broke ground. Now after another ten plus years, with The Banks being a huge success, this Music Venue deal proves that our fight has been worthwhile, with the Bengals investing millions back into the riverfront and community."
The 4,500 capacity Music Venue and the 8,500 capacity Smale Park Event Lawn/Greenspace are scheduled to open in the Fall of 2020.