As the minute-by-minute headlines change the American way of life, it is shaping up to be an old-time NFL Draft. Except maybe for FaceTime.
With prospects unable to work out in front of NFL scouts and coaches on their college campuses in those workouts known as pro days and NFL teams unable to host them at their facilities, watching game tape is going to be the rite of spring for the Bengals evaluators just like it was back in the day.
And with the NFL's draft extravaganza in Las Vegas getting scaled back if not eliminated, there's a good chance the April 23-25 weekend is going to be more like the '80s, when even the top picks received the phone call in their living rooms or apartments among a tight circle of families and friends.
Which puts the Bengals at a significant advantage across this shrunken landscape. After coaching the South all-stars against the Detroit Lions' North team in last January's Senior Bowl, the Bengals staff is one of only two that spent a week with about 110 prospects. With the travel restrictions, no other teams can get that close, except with the magic of video and it's a general assumption that the Bengals and the rest of the clubs are going to be doing some heavy video conferencing before the draft.
No matter the environment, Heisman Trophy winner Joe Burrow still seems to be the favorite for the Bengals at No. 1. But according to Monday's new government guidelines for the next 15 days, he won't even be able to have a Draft Day party at Gigi's, his favorite eatery on The Plains in the middle of his hometown of Athens, Ohio.
You can't beat the convenience. The Bengals can drive up and get him in a trip just over two hours from Paul Brown Stadium and bring him back in time for that Monday's off-season workout. But that program won't get off on time, either, another coronavirus impact.
The NFL and NFL Players Association released a joint statement Monday night announcing a delay to the April 20 start of the off-season program, as well as shutting down club's facilities to players for the next two weeks, except for those undergoing rehab.
The Bengals aren't talking about how they're operating the draft in this brave, old world. But it stands to reason they're going to be grinding the tape, FaceTiming prospects, calling coaches. The players not invited to the NFL scouting combine last month in Indianapolis look to be out of luck since they don't have a chance to show their wares at a pro day. It's also tough on players at the combine that didn't test well or tweaked a hamstring and thought they could get healthy by their pro day.
But it could be a positive as well as a negative. It puts more of an emphasis on those players' game tape and a player that may not have tested well at his pro day will have only that good game tape to judge. And, it puts more of an emphasis on the area scouts who were in the field during the college season making the campus visits. Plus, everyone is going to have more time dissecting the tape since they're not traveling.
But there are plenty of concerns as the next month plays out. One major challenge is getting a physical on players who didn't get one at the combine. The Bengals, like many teams, rarely draft a player that their doctors haven't examined. Many of the 30 prospects the Bengals are allowed to invite to PBS are those non-combine guys they like but have yet to give a physical.
And what about players that did get checked at the combine, but were scheduled to head back to Indy for a re-check in mid-April?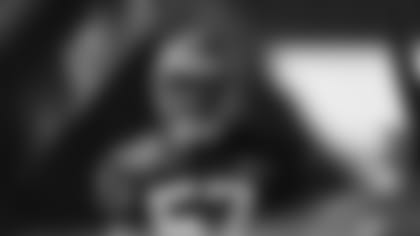 But, then again, if you're the Bengals, what exactly does a good physical mean? Three of their last four first-round picks, cornerback William Jackson, center Billy Price and left tackle Jonah Williams, hardly had any injuries in college (Price played an Ohio State-record 55 games, for instance) and yet all three either missed their entire rookie season or most of it if you include the OTAs and training camp.
And it makes you wonder what happens to this year's Vincent Rey. Ten years ago, Rey, a Duke middle linebacker, only got a shot at his pro day. It was there he bounded on to the radar running a 4.58-second 40-yard dash, much faster than projected, and he got to show off athleticism in the drills not seen on tape. It was off that workout the Bengals signed Rey after the draft and he played a nine solid seasons backing up all three spots.
It all gets back to that no one knows how the 2020 draft is going to play out.