Balloting by Season Ticket Members to round out the Bengals' inaugural Ring of Honor class starts Monday and runs through June 18.
Season Ticket Holders can vote for two nominees to see who joins Bengals founder Paul Brown and Pro Football Hall-of-Famer Anthony Muñoz. Anyone who becomes a Season Ticket Member prior to June 18 is eligible to vote.
Here's a look at the 17 candidates: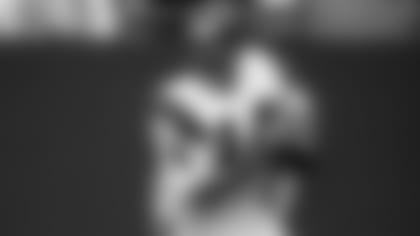 KENNETH ALAN ANDERSON
"KENNY"
One of five men in NFL history to win at least four league passing titles and the only one to win consecutive passing titles in two different decades, 1974-75 and 1981-82. His icy precision not only made him the Bengals all-time leading passer with 32,838 yards, but also the NFL's first 70-percent passer for a season in the post-merger era in 1982. When he retired, the four-time Pro Bowler was the NFL's all-time leader in completion percentage for a season (70.55), post-season career (66.3) and in a game with more than 20 pass attempts when he hit the Steelers for 90.9 on 20 of 22 passing in a 1974 game. His 16 seasons are the most by a Bengal and his 192 games are the most by a Bengals offensive player in a career highlighted by leading the Bengals to their first Super Bowl while winning the NFL MVP and passing title in 1981. For his contributions off the field he was named NFL Man of the Year in 1975 and he is still active in the community with the Ken Anderson Alliance bringing awareness to adult autism.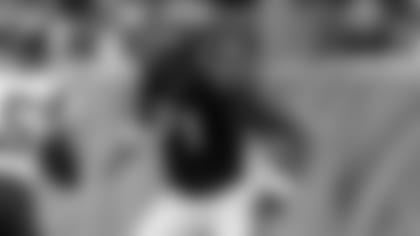 WIILIE AARON ANDERSON 
"BIG WILL"
Generally regarded as the greatest right tackle of his era and the bookend tackle to Anthony Munoz on the all-time franchise team, he went to four Pro Bowls as a powerful presence on the field and in the locker room. Studious and savage, he combined a massive body with ballet feet to confound the greatest defensive ends. While he played 15 games against Hall of Fame pass rushers and allowed one sack, his run blocking was just as legendary. From 1996 to 2001, when the Bengals had seven different starting quarterbacks, Anderson helped running back Corey Dillon average 1,252 yards in those six seasons. Indestructibly reliable, he played all 16 games ten times. Only Munoz with 185 games played more than the 181 he played on the Bengals front during a stretch Dillon and Rudi Johnson put up the top five Bengals rushing seasons in history. He remains an influencer in the game as a coach and adviser for high school and college players through his Willie Anderson Offensive Line Academy.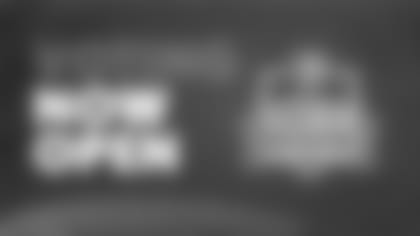 Voting is now open for the Bengals Ring of Honor! All Bengals Season Ticket Members are eligible to vote through the Official Bengals App. Interested in voting? Secure your vote by purchasing season tickets!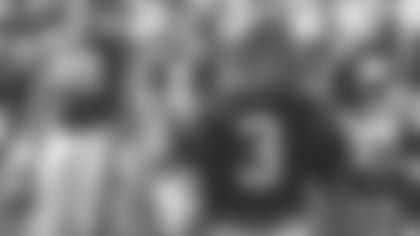 JAMES THOMAS BREECH
'JIM'   
One of the greatest clutch performers in team annals, he's the only kicker in NFL history who has attempted nine or more overtime field goals and made them all. One of them gave the Bengals home field advantage for the 1988 AFC playoffs on the season's final play and a month later he came within Joe Montana's miracle drive of becoming MVP of Super Bowl XXIII. His 40-yard field goal, his third of the day and biggest in team history, gave the Bengals a 16-13 lead with 3:20 left. For the first 43 years of the Super Bowl, he was the only kicker to have two field goals of at least 40 yards. On his way to becoming the Bengals all-time leading scorer with 1,151 points, he at one time held the NFL record for scoring in 186 straight games. His 46-yard field goal broke Fred Cox's record of 151 straight and started a 41-7 rout over the Patriots that staked them to a 3-0 start in 1990. Two weeks later in Los Angeles his 44-yarder beat the Rams in OT to lift the Bengals to 4-1 on the way to the AFC Central title. As head of the Cincinnati chapter of NFL Alumni and long-time board member of Doug Pelfrey's Kicks for Kids, he continues to be a constant in community endeavors.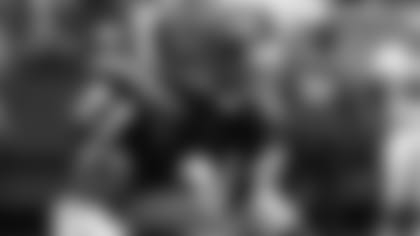 JAMES ROBERT BROOKS
"JB"
At 5-10, 180 pounds, he's considered pound-for-pound one of the toughest Bengals ever with a 6-3, 250-pound linebacker heart. The greatest dual threat in club history, he retired as the franchise's all-time leading rusher with 6,447 yards and sixth on the receptions list with 297. The final piece in head coach Sam Wyche's creation, the four-time Pro Bowler was one of the first modern NFL nightmare matchups in the no huddle offense because his receiver-crisp routes were too fast for linebackers and safeties. He had 17 100-yard rush games to go with three 100-yard receiving games. In a 1986 win over New England he hit both with 163 yards rushing and 101 receiving. His 4.73 career yards per rush is the third best since the merger for a running back with as many carries (1,685). Only Hall-of-Famers Barry Sanders (4.99) and O.J. Simpson (4.74) are better. In the next to last game of the 1990 season, his career-high 201 yards came on just 20 carries in a win over the Oilers that basically gave them the AFC Central title when they beat the Browns the next week.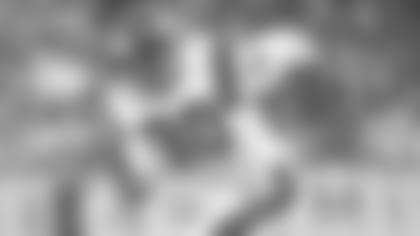 ANTHONY CRIS COLLINSWORTH 
"CC"
He burst from Florida and the second round to become the first Bengal to have a 1,000-yard receiving season with 1,009 on 67 catches on the way to Super Bowl XVI. A towering 6-5, he had the speed of a Florida 100-yard dash state champion, the hands of a schoolboy All-American quarterback and the brains of a University of Cincinnati Law School grad circa 1991. Popular and personable, he was a perfect fit for the Bengals craze that shook the city his rookie year in 1981 as he went on to make three Pro Bowls in a career he had four 1,000-yard seasons before retiring as the Bengals all-time leading receiver with 417 catches. Collinsworth book-ended his career in the Super Bowl with his 107 yards leading all receivers in Super Bowl XVI and his last career catch converting a third-and-eight on the drive the Bengals took a 6-3 lead midway through the third quarter in Super Bowl XXIII. A winner of 16 Emmy Awards, Collinsworth went on to become one of the NFL's greatest broadcasters.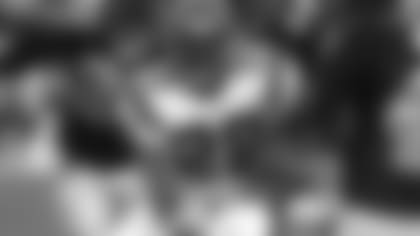 COREY JAMES DILLON
"CD"
The Bengals all-time leading rusher was known to make opposing defensive coordinators wince during pre-game warmups when they could feel his brute strength and chip-on-the-shoulder purpose as he merely ran past them. He has authored the three biggest rushing games in Bengals history, including the 278-yard masterpiece on just 22 carries against Denver's No. 2 rush defense that allowed no Bengals pass completions in the last three quarters. The Oct. 22, 2000 game marked the first Bengals win in Paul Brown Stadium, where the improbable was good enough to break Walter Payton's 23-year-old NFL record and came just three years after Dillon broke Jim Brown's 40-year-old rookie single game rushing record with 246 yards against the Oilers at Riverfront Stadium. They are two of the 14 biggest rushing games in NFL history and only he and O.J. Simpson appear on that list twice. In that remarkable 2000 season he became the first Bengal to rush for more than 1,400 yards on 4.6 yards per carry for an offense that averaged 4.9 yards per pass.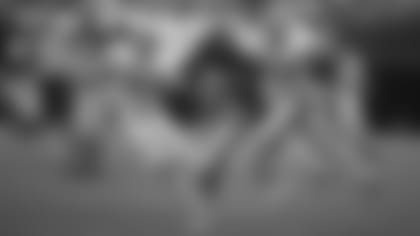 ISAAC FISHER CURTIS
"ICE"
The prototype of the modern NFL wide receiver with Olympic speed and Herculean hands who was so good he made them change the rules. After he stunned the league with 18.7 yards per 45 catches as a rookie, Bengals head coach and influential NFL competition committee member Paul Brown convinced the owners to eliminate the cutting and roll-blocking of receivers downfield while also restricting the defense's contact with eligible receivers and proudly called them "the Isaac Curtis rules." In five of his first seven seasons he averaged at least 18.7 yards per catch and after he came into the league only five receivers have caught more than his 416 balls while averaging better than his 17.1 career yards per catch: James Lofton, Wesley Walker, Stanley Morgan, Mark Duper and DeSean Jackson. His 108 yards against the Jets and 147 yards against the Chargers were defining, clutch milestones of the 1981 Super Bowl season. A four-time Pro Bowler, his 17.1 leads all Bengals with more than 93 catches. His dozen seasons and 167 games lead all Bengals receivers.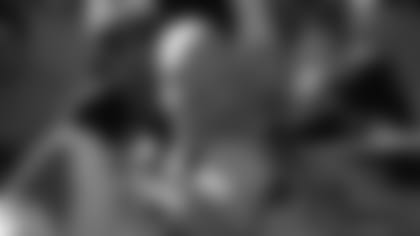 NORMAN JULIUS ESIASON
"BOOMER"
Regarded as the greatest locker-room leader the Bengals ever had, Esiason helped orchestrate the most memorable comeback in franchise history when he re-grouped them after the 1987 strike and led the club within 34 seconds of winning the Super Bowl the next season. Executing head coach Sam Wyche's revolutionary no huddle scheme, he chaired the NFL's No. 1 offense and won the league passing title and MVP. Using the game's best play fake, the three-time Pro Bowler uncorked the Bengals' single biggest passing day with 490 yards during a 1990 overtime win over the Rams and he still has the club's longest career average throw of 7.6 yards. He returned at age 36 for a Big Chill finish of 4-1 in his last five starts that included a career-best 106 passer rating and a 77-yard touchdown on No. 7's last NFL pass. He's become better known in this century as a ubiquitous NFL voice for CBS and other outlets as well as a tireless advocate for Cystic Fibrosis at Cincinnati's Children Hospital and everywhere else he brings the fight with his son Gunnar.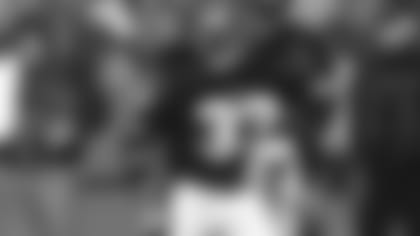 DAVID DWAYNE FULCHER Sr.
"FUL-ROCK"
A lethal hitter and ravenous roamer in the secondary, he revolutionized the safety position in the late 1980s as the key chess piece in defensive coordinator Dick LeBeau's watershed zone blitz scheme that has become a staple of the 21st century NFL. LeBeau used the 6-3, 236-pound Fulcher's ability to play like a linebacker and cover like a free safety to trick offensive coordinators with calls such as "Fulcher 2 Stay." That was the first zone blitz call and one that Steelers safety Troy Polamalu used to ride into the Pro Football Hall of Fame 30 years later. A three-time Pro Bowler, he twice led the Bengals in tackles and interceptions. As the leader of the Bengals secondary known as "The SWAT Team," Fulcher had a sack and forced fumble in Super Bowl XXIII, racked up team-leading 107 tackles and eight interceptions in 1989 and in 1990 had an interception and two passes defensed in each of their two play-off games. His three post-season interceptions are tied for the most in franchise history with Ken Riley. His 31 career interceptions are third on the Bengals list and sixth among NFL safeties during his career. A College Football Hall of Famer, he settled in Cincinnati post-career and founded the non-profit Mentoring against Negative Actions for inmates to teach them life skills as well as raising awareness of the fight against multiple sclerosis.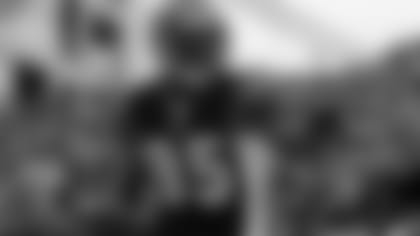 CHAD JAVON JOHNSON
"OCHO CINCO"
One of the most popular players in NFL history, his fun-loving charisma intersected perfectly with the rise of social media and transformed a quotable star athlete into a Twitter pioneer. Between his elaborate choreographed touchdown celebrations (proposing to a cheerleader, donning an imitation Hall of Fame blazer) and bombastic boasts (guaranteeing a win over the undefeated Chiefs), he was one of the most electrifying players of his era. He thrilled Paul Brown Stadium with a lightning release that made him untouchable off the line of scrimmage and gave rise to enough sprawling catches off deep balls and acrobatic receptions under zones for four straight conference receiving yardage titles, the only AFC receiver to do it in this century. During his ten seasons in Cincinnati, he became the franchise's all-time leading receiver with 10,783 yards, the third most in the NFL during that stretch. His durable popularity surfaced once again early in 2021 when he helped the Bengals introduce their new uniforms by modeling No. 85 on the 20th anniversary of the year he first put it on.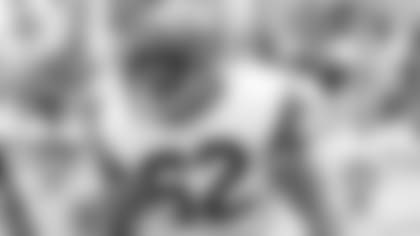 DAVID ALLAN LAPHAM
"LAP"
For 45 of the last 47 years he has been a franchise fixture, first as the most versatile offensive lineman in Bengals history and now as the club's popular radio analyst heading into his 36th season in the booth. The starting right guard on Paul Brown's best and last team in 1975 and the starting left guard on the first Super Bowl team in 1981, he played all five line positions during two of his 140 games and helped mentor Hall of Fame left tackle Anthony Munoz during his first four seasons as his left guard. The quick, analytical mind that allowed him to move up and down the line at will (his teammates called him "The Tool," to compliment his versatility) has translated so well to radio that his voice has become as familiar as an uncle's to generations of Bengals fans. His quick wit, keen football acumen and bubbly love of the game and all things Bengals have made him the conscience of Who Dey Nation.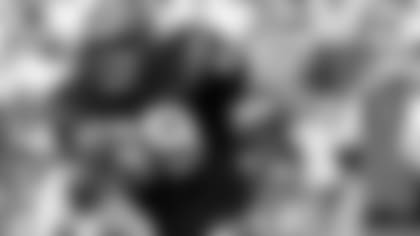 TIMOTHY ALLEN KRUMRIE
"KRUMMY"
A ferocious college wrestler with Wild West cowboy grit, he went from the tenth round to franchise icon as a relentless sideline-to-sideline 3-4 nose tackle. Far from a mere absorber of double teams, Krumrie frantically led the Bengals in tackles from 1985-88 while going to two Pro Bowls. His devastating broken leg that stunned and sickened the world early in Super Bowl XXIII didn't stop him from never missing a non-strike game in a remarkable 188-game stretch that currently is the most games played by any Bengals lineman on either side of the ball. He played his final 96 straight games post-rehab and at age 32 led the 1992 Bengals in tackles one final time with 97 to go with four sacks and two forced fumbles. His signature game was his break-out game, a 50-24 dismantling of a Cowboys team making its first trip to Cincinnati in 1985. Asked to name the young, underrated nose tackle for the Bengals, all the Cowboys center could offer was "Crummy," and that's all Krumrie and the upstart Bengals needed as he engulfed the game with seven of his 11 tackles coming in a first half the Bengals took a 22-0 lead. Dallas and the rest of the NFL never forgot his name again.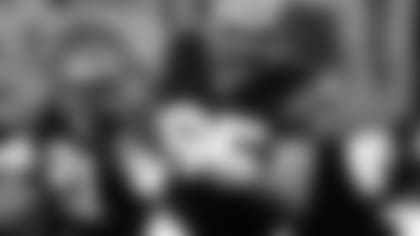 MAX MONTOYA JR.
'MAX'
Regarded as the greatest guard in franchise history, he parlayed brute strength, smooth feet and pure nasty at right guard into three Pro Bowls and a spot on one of the greatest offensive lines in NFL history. Except for first-rounder Anthony Munoz, the seventh-rounder was the highest pick on a line built with late draft choices that paved the way for four straight finishes in the top four of league rushing in the late 1980s. Capping it off with back-to-back NFL team rushing titles in 1988 and 89, they steamrolled the Bengals into Super Bowl XXIII with 254 yards rushing in the AFC Divisional win over Seattle and then 175 more while keeping the ball for more than 39 minutes in the AFC championship game against Buffalo's fourth-ranked defense. He and Munoz, the only Bengals offensive linemen to start in both Super Bowls, anchored the NFL's second-ranked offense that went to Super Bowl XVI after winning The "Freezer Bowl," the second coldest game in NFL history that featured the sleeveless Bengals offensive line manhandling the Chargers in a 27-7 victory.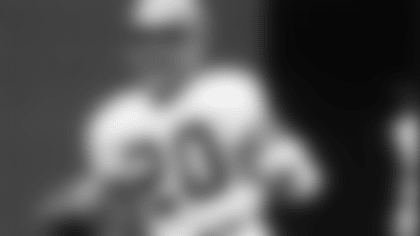 LEMAR R. PARISH 
"LEAPIN' LEMAR"
Deion before Deion, he has been one of the most exciting players in Bengals history ever since he christened Riverfront Stadium in his first NFL game, too, when the rookie cornerback scooped up a fumble and went 55 yards for a touchdown. It was the harbinger of six Pro Bowls, the most by a Bengals defensive player until nose tackle Geno Atkins went to eight. Known for his engaging personality and flashy 70s fashions, his play was just as flamboyant. Before he was traded to Washington in 1978, he returned for a touchdown four interceptions, four punts, three fumbles and a kickoff as the franchise's highest scoring defender. His 18.8-yard punt return average in 1974 is still the best since the merger and featured two touchdowns. His 90-yarder against Washington that season is the second longest punt return in club history and came in the same game he returned a 47-yard fumble recovery for a touchdown. His 25 interceptions are fifth on the Bengals all-time list and when he went to Washington and later Buffalo, he had 22 more to go with two more Pro Bowls. Those 47 interceptions from 1970-82 are second only to the 53 of Bengals teammate Ken Riley and Steelers Hall of Famer Mel Blount in those 13 seasons. He returned to his alma mater of Lincoln University, where he was an All-American running back, to be head coach from 2004-09.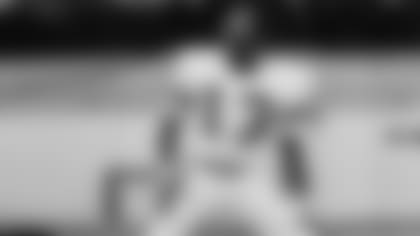 KENNETH JEROMNE RILEY
"RATTLER"
When he retired he was the fourth most prolific interceptor of all-time and is currently tied for fifth with 65. One of the most dynamic quarterbacks in the country at Florida A&M, he never played cornerback until he chalked up four interceptions as a Bengals rookie on his way to win or share three AFC interception titles. A savvy student of the game, the future coach racked up 21 interceptions after he turned 33 while playing a Bengals-record 207 games as the only defender in club history to play 15 seasons. He intercepted Patriots quarterback Joe Kapp twice in the 1970 finale that gave the Bengals their first division title. When the Bengals started 6-0 in 1975, he had an interception in four of the games. The next season in Joe Namath's last game as a Jet at Shea Stadium he picked him off twice and got Richard Todd once. In the last game of his career he had two interceptions in Minnesota. He became head coach and athletic director at his beloved A&M and is an inductee of the Black College Football Hall of Fame. A member of the Florida High School Association All-Century Team, he died in his hometown of Bartow on June 7, 2020.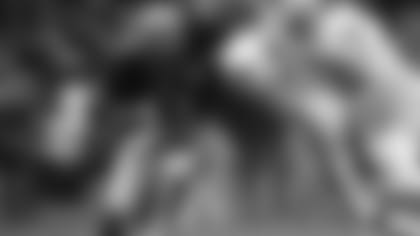 ROBERT THEODORE TRUMPY JR.
"TRUMP"
Arriving as a rookie on Paul Brown's original Bengals of 1968 as a 12th-round draft pick, he caught the franchise's first touchdown pass ever on a 58-yard throw from quarterback John Stofa that came to symbolize how he helped transform the tight end positon in the modern era. An all-around player whose blocking aided a grinding running attack, it was his breathtaking big-play ability down field that became a big factor in turning tight ends from afterthoughts into all-stars. His 22.6 yards per catch in 1969 is the second longest for an NFL tight end in a season and is the second longest of any receiver in franchise history. The only Bengal to be named to multiple Pro Bowls in both the AFL and NFL, he did it with four in a stretch from 1968-73. In that run he caught 216 passes for an average of 15.8 yards per catch, second best among NFL tight ends in those categories for those six seasons. He was also a trailblazer as an athlete when he made the transition to the broadcasting booth and went to the Pro Football Hall of Fame as the 2014 recipient of the Pete Rozelle Radio & Television Award that capped a career he called four Super Bowls, four Pro Bowls, and six Hall-of-Fame Games.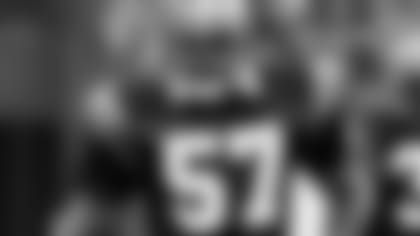 REGINALD WILLIAMS 
"HIS HONOR"
The most productive linebacker in franchise history with the most games (206), most sacks (62.5) and most interceptions (16), he led the Bengals defense to Super Bowl XVI with a team-high 11 sacks and second most tackles with 106. Seven years later in Super Bowl XXIII he had a team-high 10 tackles and a sack. As powerful as he was on the field, he was a force of nature off it. In a span of two years he won the Byron "Whizzer" White Award for Humanitarian Service (1985), NFL Man of the Year (1986) and Sports Illustrated's Co-Sportsmen of the Year (1987). A College Football Hall of Fame inductee and one of the great players in Ivy League history, he received an honorary Doctor of Laws from Dartmouth in 1990. While helping the Bengals to that second Super Bowl, he was appointed to Cincinnati City Council and was elected for a term in his own right the next year before retiring from the Bengals after 14 seasons. He became general manager of the WLAF's New York/New Jersey Knights before overseeing the birth and development of Disney's Wide World of Sports Complex.