A.J. Green, the face of the Bengals franchise that is also black, helped lead his teammates Thursday through a challenging day of meetings, reflection and hope as part of pro sports' attempt to cope with the issues of social justice.
After what some team leaders called a productive, encouraging day, the Bengals expect to begin Friday with a Zoom meeting of the entire locker room as they craft a plan to help make a contribution to the effort while Green and his African-American mates have found two key figures of another color at their side.
Then, they'll go from there. They are scheduled to start Friday practice in the mid-morning.
With the NBA sitting out playoff games and some NFL teams cancelling practice, it was Zac Taylor, 37, the Bengals' second-year head coach who called Thursday's meeting at 7:30 a.m. of his locker room's leadership committee to put the issue on the table and get his players' thoughts.
And it was Joe Burrow, the 23-year-old rookie quarterback who turns out not only to be a natural thrower but a natural member of the leadership committee.
In his media turn Thursday, Green said the players are looking for support. They didn't have to look beyond their offensive huddle or team huddle.
"I appreciate Zac for calling that morning meeting. It's good to have that urgency," said center Trey Hopkins, a member of the committee. "It's good to have that urgency and it be for a sense of, 'I see this stuff happening also.'"
Green, the perennial Pro Bowl receiver, knows a good quarterback when he sees one and he sees Burrow's contribution.
"That's what you want to see. You want to see that quarterback position step up because those are the guys that drive our league," Green said. "When you have guys like that stepping up at that young of an age and really haven't shown anything in the NFL yet, it speaks volumes, especially to the guys in the locker room. You want to rally behind guys like, who are speaking up and not being an African-American male, being a White male, he's speaking up for what we're trying to create. When you have a guy like that, you just want to rally behind him."
During this training camp Burrow's teammates have been telling everyone how he acts like a cool veteran in the huddle and the media has been documenting his elite skills daily, from pulling out two-minute drives in team drills with perfectly thrown bombs to scrambling improvisation in seven-on-seven.
Now, it looks like they've got the whole package. He didn't hesitate after that first meeting to tweet: "How can you hear the pain Black people are going through and dismiss it as nothing. How can you hear the pain and respond with anything other than "I stand with you."
"I really appreciate him taking the immediate stand he did. Like you said. He's a rookie and a white guy," Hopkins said. "I personally feel like to me it seems pretty clear cut of right and wrong. I don't think it should be difficult to take a stand, but you see in our society it does seem difficult for some people to feel like they have something to lose and they might. But I appreciate him immediately coming in to take a stand and immediately being involved in everything. Not taking a backseat, but being an active participant and leader."
Several members of Taylor's leadership group are also members of the Positive Community Impact Committee that ownership formed back in June to decide how and where to spend the club's $250,000 commitment in Greater Cincinnati in projects ranging from diversity awareness education to cultivating minority-owned businesses. The players are asking each how they can make the communities they live in and grew up in better.
After three separate meetings of the leadership committee on Thursday, two before the morning walkthrough and one following the afternoon practice, players were looking forward to getting input from the entire locker room in forming a plan in which they want to involve the rest of the organization.
Green indicated that the Bengals didn't feel like calling off practice would help their efforts to get something done.
"If we don't practice, we go home and there's no productive talks," said tight end C.J. Uzomah, also a member of the leadership committee. "I think today was a good day. It was a productive day.
"We want to make sure we have a plan … A lot of players are still hitting us up who have thoughts on what we want to do. If you have something to say, this is a family, this is a brotherhood. Just go have an open dialogue. Go from there. We want it be for the whole organization, not just the players."
The players are looking for support and one of the reasons Uzomah, also on the PCIC group, sounded optimistic Thursday night is that he felt it from not only guys like Burrow and Taylor, but from other coaches like special teams coordinator Darrin Simmons.
"Darrin was pulling us aside asking us how we were doing, talking to us," Uzomah said. "We appreciate that stuff so much. I think with him and, really, everyone else, having kids in this whole thing really hits home. I can tell that strikes a chord with him. 'Man, this is tough.'"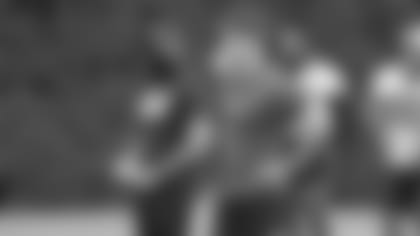 Green spoke about his two sons, ages three and one, and how they are "brown," and must cope with uncomfortable conversations. Part of the discussions on Thursday involved players talking about their own experiences with racism.
"One of the guys was telling a story about one of his kids, having a gun and the kid asked, 'Why can't this Nerf gun look like a real gun?'" Green said. "He was like, 'No, we don't want you playing with a gun that looks really in the neighborhood, anything could happen.'
"I think the guy, (Tamir) Rice, he was 12 and (the player's) son was 10. He got shot by playing with an airsoft gun in front of a store. Having that conversation with your kid really hits home. Because you will be profiled if you're  black guy playing with a gun that looks real. You have a cop come up to you, he don't know if it's real or not. That situation could escalate. For him to have a conversation with his 10-year-old son, just mind-blowing." 
Another reason for Uzomah's optimism is the vibe in the locker room, something he talked about with linebacker Jordan Evans, another member of the PCIC group whom has talked about his own problems with racism as the son of a white father and black mother.
"We were talking about in my six years of being here, this is the most united, connected team in terms of players and coaches," Uzomah said. "The tight ends have always been close but this is the first time I felt it through the entire team.
"Zac's awesome. Coach Taylor, he's an amazing coach. He's there to listen and to give input where there's input to be given. He's taking in everything we're saying and he's learning. Much like the other coaches."
It was a challenging day at work. The kind of day where at the end of it Uzomah called his parents. But he also said it was a good day. A day where the Bengals found out they had two faces of the franchise.
"(Green) and Joey B. to me are the faces," Uzomah said. "Just because one is a Pro Bowler and a freaking stud and the other is the overall No. 1 draft pick. The way they're carrying themselves, the way they're talking about everything, it's awesome."