The new league year brought a ton of player movement via free agency and trades across the NFL. The Bengals have been as active as any team in the league signing seven new free agents, as well as re-signing 10 of their own players.
Two significant early trades shook up the draft landscape and opened up possibilities for the Bengals at No. 5. On Friday, March 26 as the San Francisco 49ers made an early move moving up nine spots to No. 3 overall, while trading away the No. 12 pick, a 2022 and 2023 first-round pick, and a 2022 third-round pick to the Miami Dolphins. Then, the Philadelphia Eagles on agreed to acquire the No. 12 overall pick, a fourth-round pick, and a 2022 first-round pick from the Dolphins in exchange for the No. 6 overall pick and a fifth-round pick.
With the 2021 NFL Draft less than a month away, more transactions are expected. For now, Bengals.com continues to take a look at which players the various experts believe will land in Cincinnati.
Also coming on Friday, April 2, Bengals.com Senior Writer Geoff Hobson releases his latest Media Mock Draft.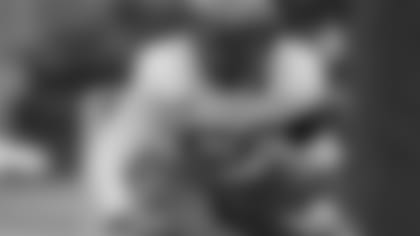 OT Penei Sewell - Oregon
Analysis - Veteran Riley Reiff was brought in to replace right tackle Bobby Hart. If Sewell is available, it wouldn't be surprising for the team to move Reiff or former first-rounder Jonah Williams inside to put their best five linemen on the field.
Analysis - The 2020 opt-out has tremendous athletic ability with more development physically and technically ahead of him.
Vinnie Iyer - The Sporting News
Analysis - Sewell still is the best all-around tackle in this class with his smooth agility for pass protection and rock-like stature for the running game.
Analysis - Sewell has the skill set to start his career at guard, if that's what Cincinnati envisions in 2021. And he has the athleticism and light feet to be a long-term difference-maker at either tackle spot.
Nick Farabaugh - Pro Football Network
Analysis - Penei Sewell has plenty of upside and already advanced in technique.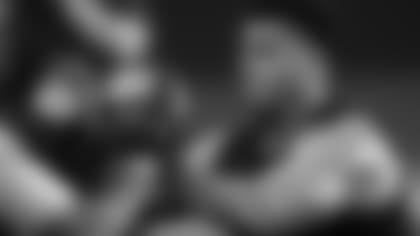 OT Rashawn Slater - Northwestern
Bucky Brooks - NFL.com Analyst
Analysis - Upgrading the offensive line is a top priority, with Joe Burrow looking like a potential star in the making.
Analysis - The Bengals could be tempted by Kyle Pitts or Ja'Marr Chase or Jaylen Waddle, but priority No. 1 is keeping Joe Burrow upright and Slater, who can play inside or outside, is a worthy selection here.
Josh Edwards - CBS Sports
Analysis - Cincinnati passes on Penei Sewell and selects Rashawn Slater, who has five position flexibility.
Michael Renner - Pro Football Focus
TRADE With Carolina Panthers, Move to No. 8
Analysis - Slater has five-position versatility and is as NFL-ready as they come.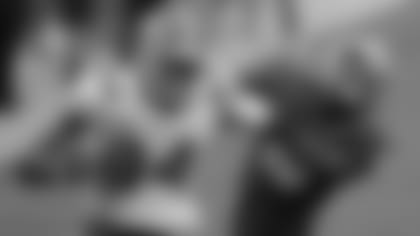 TE Kyle Pitts – Florida
Analysis - He is one of the most talented tight ends I've ever graded, and there are people in the NFL who think he could be the second-best prospect in this class.
Analysis - They could come back and get a tackle later in the draft. Pitts would become a big-time favorite of Joe Burrow.
Austin Gayle - Pro Football Focus
Analysis - Pitts can immediately be the Bengals' top receiving option and a top-five tight end in the NFL as a rookie — he's that good.
Steve Serby - New York Post
Analysis - Joe Burrow will need better protection, but veteran free agent RT Riley Reiff helps opposite LT Jonah Williams, and a 6-foot-6, 240-pound unicorn more than fills the void left by the departure of WR A.J. Green.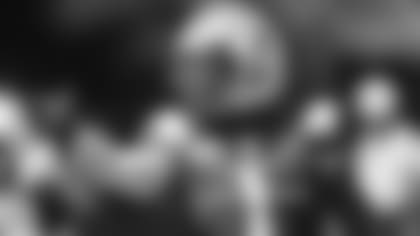 WR Ja'Marr Chase – LSU
Analysis: An opt-out in 2020, Chase is a physical matchup for any cornerback, and he is incredible at tracking and adjusting to the ball in the air.
Albert Breer - Sports Illustrated
Analysis - The Riley Reiff signing gives the Bengals the flexibility to add a playmaker who's an ideal stylistic fit for their quarterback.
Josh Edwards - CBS Sports
Analysis - The Bengals should not hesitate to make a move that they preferred from the jump.
Sam Farmer - Yahoo! Sports
Analysis - The Bengals are in greater need of help on the offensive line. But in this mock, they gift Joe Burrow with a star from his alma mater.