Summary
The Bengals began the year with a dramatically redesigned uniform, highlighted by their now-signature striped helmets, and they ended the season in the Super Bowl, losing a heartbreaking 26-21 decision to San Francisco. The Bengals were favored in Super Bowl XVI at Pontiac, Mich., but they finished minus-three in turnover differential and fell short in trying to erase a 20-0 halftime deficit. Still, it was a foundational year for Bengals-mania in the Tri-State. Coach Forrest Gregg's second Bengals edition won the AFC Central Division title by four games, with a 12-4 record, and they won home playoff games over Buffalo and San Diego. Cincinnati's 27-7 "Freezer Bowl" AFC Championship win over the Chargers was played in conditions of minus-59 wind chill, still the lowest in NFL history through 2017. (The recorded temperature was minus-nine, second lowest in league history). Attendance at the Freezer Bowl was 46,302, more than creditable considering the weather, and attendance at the game is such a point of pride among longtime fans, it's said jokingly that more than 10 times that number of 46,302 now claim to have been in the stands. QB Ken Anderson earned NFL Most Valuable Player honors with a league-best and career-high passer rating of 98.4. With 29 TD passes and just 10 INTs, Anderson posted a 2.9-to-1 ratio, best in franchise history until 2015. TE Dan Ross and rookie WR Cris Collinsworth had big receiving years. Ross' 71 receptions was a club record to that point. FB Pete Johnson rumbled for a then club-record 1077 rushing yards, with 12 TDs. Future Hall of Fame OT Anthony Munoz played his second season and earned his first of what would be a Bengals-record 11 Pro Bowl berths. Defensively, the front line trio of DEs Ross Browner and Eddie Edwards and DT Wilson Whitley were in the fourth of their five seasons starting together. An outstanding veteran LB corps of Jim LeClair, Reggie Williams, Glenn Cameron and Bo Harris finished 1-4 in tackles. CB Ken Riley, by far the franchise's all-time INT leader, was in the 13th of his 15-season Bengals career. For QB Anderson, getting to his eventual season accolades was no easy journey. The year began with Anderson trade rumors (nothing materialized), and Anderson went through preseason in an open competition with Jack Thompson, the franchise's No. 1 draft pick from 1979. Anderson became sure of the season-opening job only when Thompson became unavailable, due to an injury in the final preseason contest. Anderson fared poorly in the season opener vs. Seattle and was benched in favor of Turk Schonert. But although Schonert was a hero that day, leading a wild come-from-behind win, Anderson was re-installed by Gregg the following week and went on to his memorable season. Cincinnati swooned over rookie WR Collinsworth, who produced the franchise's first 1000-yard receiving season (1009) and displayed a magnetic personality that by year's end infected fans far beyond the Queen City. In December, Collinsworth became the first Bengals player featured on a Sports Illustrated cover. The offense had four Pro Bowlers (Anderson, Collinsworth, Johnson and Munoz), and the special teams had one (P Pat McInally), but the defense had none. Paul Brown was named NFL Executive of the Year by The Sporting News. Tickets for Super Bowl XVI were only $40 face value. It was also an historic year for technology in the Bengals organization. On Sept. 25, it was confirmed to media that the club had bought and installed its first office-wide computer system, with "several terminals available for the ticket office and other business needs." As noted above, the new uniforms for 1981 featured tiger-striped helmets, and they made quite a splash. The design was chosen by Paul Brown, who said he wanted the helmet to be "instantly recognizable even from a distance." The bold look sparked debate among fans, and the Cincinnati Enquirer quoted a source from NFL Properties as saying "the design was not our first choice" among several presented to the Bengals. "But," the Enquirer source continued, "these helmets will definitely get recognized." Indeed, they have become an institution, still distinctive among NFL headgear after 36 years.
It took four tries, but the AFC Central Division Champion Bengals finally won a playoff game — their first-ever postseason home contest — when they held off a rallying Bills Wild Card team, taking the first step toward Super Bowl XVI. Cincinnati, which failed to produce a postseason win in its first three playoff appearances — in 1970, '73 and '75 — lost leads of 14-0 and 21-14 before eventually winning with what was a solid performance by the entire team. The offense didn't yield a turnover while the defense intercepted two Buffalo passes, and the special teams played soundly the entire game. QB Ken Anderson, who was the NFL's top-rated quarterback and its consensus MVP in the regular season, connected on a 16-yard TD pass to rookie WR Cris Collinsworth with 10:39 remaining in the fourth quarter to break a tie and take a 28-21 lead. The Bills were again poised to tie the game and set up an overtime period after driving 50 yards to the Bengals' 20 with just over three minutes left. But a costly delay-of-game penalty on fourth down led to giving the ball back to Cincinnati, and Buffalo was unable to mount another serious threat. Anderson completed 14 of 21 passes for 192 yards and directed a 305-yard attack, and TE Dan Ross recorded a game-high six receptions for 71 yards. The Bills held Bengals FB Pete Johnson, who had a career-high 1077 rushing yards in the regular season, to just 45 yards on 17 carries. But HB Charles Alexander — Johnson's blocker for the majority of the regular season — responded for Cincinnati with a season-high 72 yards, with two TD runs.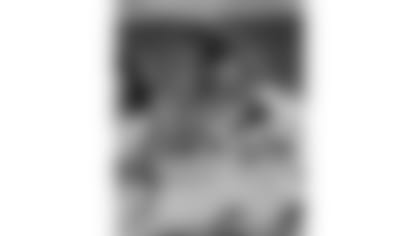 AFC Championship "The Freezer Bowl"
This game not only brought the Bengals their first AFC Championship and a berth in Super Bowl XVI, it was played in conditions that made the 46,302 fans on hand feel like champions themselves. With a frigid temperature of minus-9 degrees, winds gusting from 20 to 35 miles per hour and an incredible wind-chill factor of minus-59, this famous game became known as the "Freezer Bowl." To this day, no NFL game has been played with a wind chill so cold. More than 13,000 ticket holders stayed home, but those who came saw the Bengals dominate their opponents from sunny San Diego. The Bengals first attacked them mentally, as every Cincinnati offensive and defensive lineman — along with FB Pete Johnson — took the psychological initiative to tough the cold and play in short sleeves. The teams were relatively even in yards gained with Cincinnati leading 318-301, but the Bengals won the turnover battle 4-0 with two INTs and two FRs. Chargers QB Dan Fouts struggled more in the arctic atmosphere than Bengals QB Ken Anderson, who completed 14 of 22 passes for 161 yards, two TDs and no INTs. Only one player suffered a weather-related injury in the game — Bengals DE Eddie Edwards with a frostbitten right ear.
Cincinnati outgained San Francisco by 81 yards (356-275), marking the first time in Super Bowl history the losing team led in scrimmage yardage. Bengals QB Ken Anderson set Super Bowl records (since surpassed) for completions (25) and completion percentage (73.5), and his 300 passing yards nearly doubled the 157 by 49ers QB Joe Montana, the game's MVP. But Cincinnati suffered four turnovers to San Francisco's one, and three of those giveaways led to 17 first-half points for the 49ers, who led 20-0 at intermission. Leading 20-7, San Francisco staged a memorable goal-line stand late in the third quarter, stopping Cincinnati for no gain on three straight plays from the one-yard line. The Bengals still closed the gap to 20-14 with a four-yard TD pass from Anderson to TE Dan Ross with 10:06 left, but the 49ers added FGs of 40 and 23 yards by K Ray Wersching to pull away. Cincinnati crept to within 26-21 with 16 seconds left on a second Anderson-to-Ross TD pass, but San Francisco recovered the Bengals' ensuing onside kick to seal the victory. Wersching's four FGs tied a Super Bowl record (still tied) and Ross' 11 receptions set a Super Bowl record (since broken).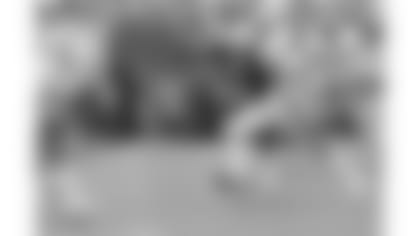 Table inside Article

| | TOTAL | RUSH | PASS |
| --- | --- | --- | --- |
| OFFENSE | 2 (373.0) | 17 (123.3) | 3 (249.7) |
| DEFENSE | 12 (330.6) | 9 (117.6) | 22 (213.0) |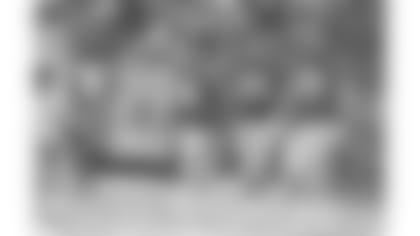 Table inside Article

| | PLAYS | FIRST DOWNS | NET YDS RUSH | NET YDS PASS | TOTAL NET YDS | PTS |
| --- | --- | --- | --- | --- | --- | --- |
| OFFENSE | 1078 | 361 | 1973 | 3995 | 5968 | 421 |
| DEFENSE | 1055 | 324 | 1881 | 3408 | 5289 | 304 |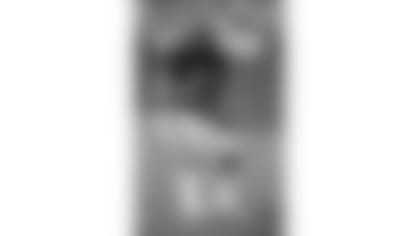 Table inside Article

| PLAYER | CATEGORY |
| --- | --- |
| Jim Breech | Scoring |
| Ken Anderson | Passing |
| Pete Johnson | Rushing |
| Dan Ross | Receptions |
| Cris Collinsworth | Receiving Yards |
| Pat McInally | Punting |
| Mike Fuller | Punt Returns |
| David Verser | Kickoff Returns |
| Jim Breech | Field Goals |
| Ken Riley | Interceptions |
| Reggie Williams | Sacks |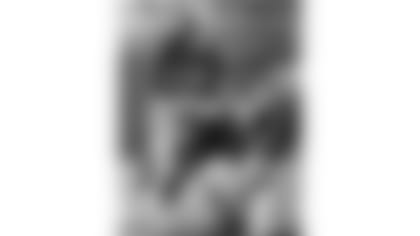 Table inside Article

| COACH | POSITION |
| --- | --- |
| Forrest Gregg | Head Coach |
| Hank Bullough | Defensive Coordinator/Linebackers |
| Bruce Coslet | Special Teams/Tight Ends |
| Lindy Infante | Receivers/Quarterbacks |
| Dick LeBeau | Defensive Backfield |
| Jim McNally | Offensive Line |
| Dick Modzelewski | Defensive Line |
| George Sefcik | Offensive Backfield |
| Kim Wood | Strength |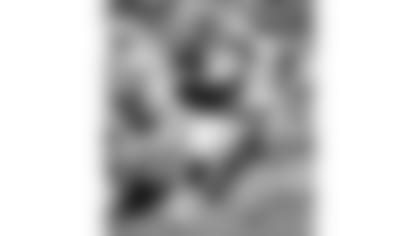 NFL 1981 Draft: April 28-29
Table inside Article

| ROUND | PLAYER | POSITION | COLLEGE | SELECTION NUMBER |
| --- | --- | --- | --- | --- |
| 1 | David Verser | WR | Kansas | 10 |
| 2 | Cris Collinsworth | WR | Florida | 37 |
| 3 | John Simmons | CB | Southern Methodist | 64 |
| 4 | Guy Frazier | LB | Wyoming | 93 |
| 5 | Benjie Pryor | TE | Pittsburgh | 120 |
| 6 | Rex Robinson | PK | Georgia | 146 |
| 7 | Jeff Schuh | LB | Minnesota | 176 |
| 8 | Bobby Kemp | S | Cal State-Fullerton | 202 |
| 9a | Jim Hannula | OL | Northern Illinois | 229 |
| 9b | Samoa Samoa (acquired from San Francisco in trade on 3-19-80) | RB | Washington State | 230 |
| 10 | Hubert Simpson | RB | Tennessee | 258 |
| 11 | Robert Jackson | S | Central Michigan | 285 |
| 12 | Mark O'Connell | QB/K | Ball State | 312 |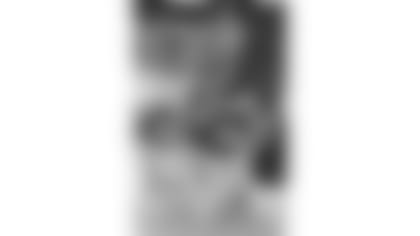 Pro Bowl
Players selected for the 1981 Pro Bowl: QB Ken Anderson, WR Cris Collinsworth, FB Pete Johnson, P Pat McInally, OT Anthony Munoz