Who Dey Healthy Rewards | Cincinnati Bengals - Bengals.com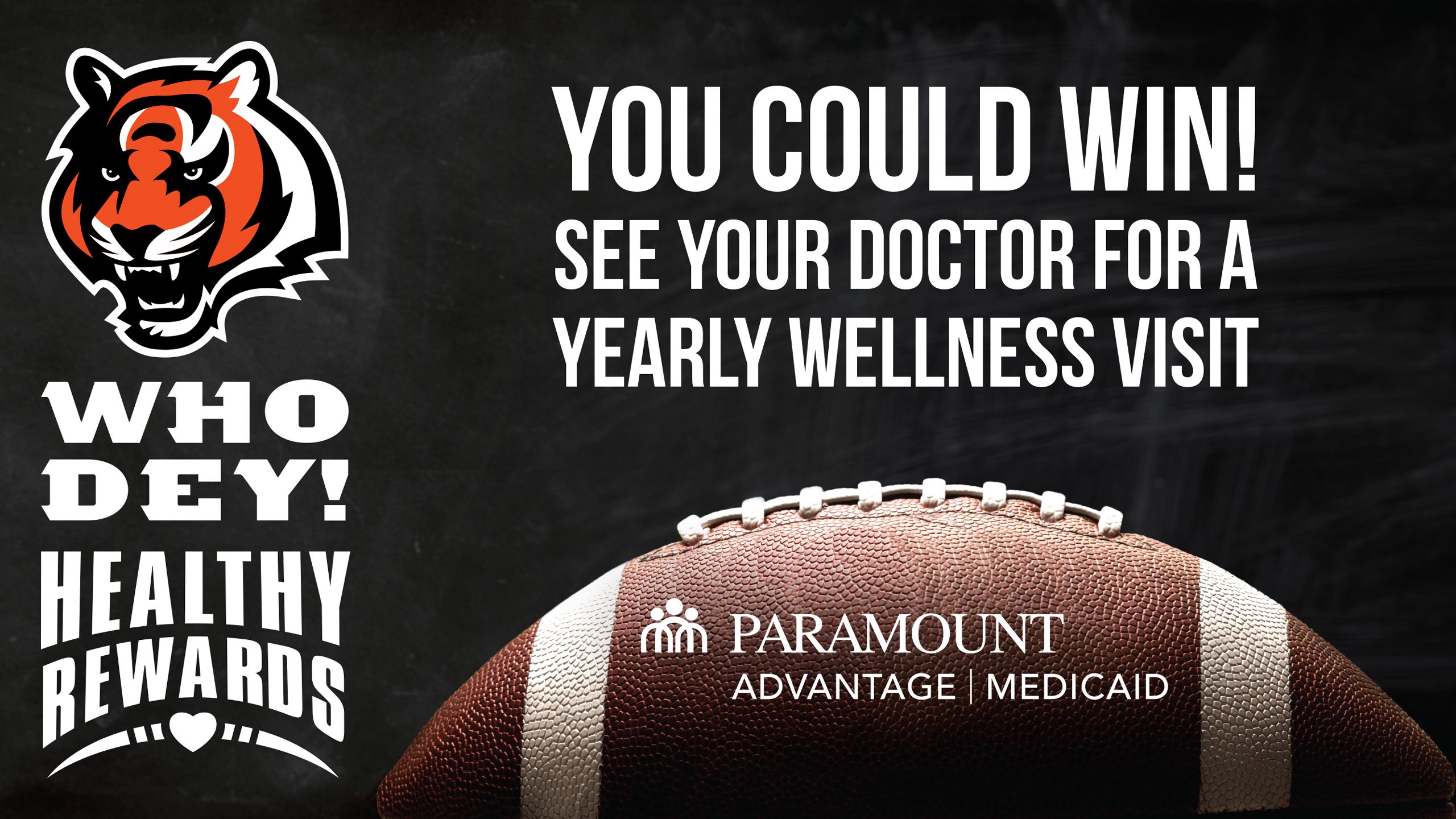 Paramount Advantage - Who Dey Healthy Rewards
Paramount Advantage and the Bengals are teaming up to bring you Who Dey! Healthy Rewards
Get your yearly wellness checkup and sign up for great prizes.
An annual wellness visit with your family doctor is important. To help spread the word, Paramount Advantage and the Cincinnati Bengals are teaming up to sponsor Who Dey! Healthy Rewards – a program designed to reward Paramount Advantage members just for seeing their doctor! Eligible Paramount Advantage members 12 months and older can register by following these simple steps:
1. Call your doctor to schedule a wellness checkup today! (If you've already had your checkup, skip to Step 2)
2. Sign up for Who Dey Healthy Rewards program below.
It's that easy!
Everyone's a winner!
Receive a special Bengals schedule magnet just for completing your yearly wellness checkup/routine annual physical and enrolling in Who Dey! Healthy Rewards!