MIAMI BEACH - Last month Boomer Esiason gave Joe Burrow the stripes of the Bengals helmet. On Wednesday he gave him his seal of approval.
"I know what I see. I see greatness," said Esiason after his morning radio gig, transplanted for this week in the city where he led the Bengals to the title of Super Bowl XXII 3/4 all those years ago. "He could be that guy. That's what the Bengals need. That's what every team needs."
There is no one better to muse about what looks to be another changing of the guard in Bengaldom. Ken Anderson and Andy Dalton threw more touchdowns and won more games while Carson Palmer had more triple-digit days as a passer. But no one won the locker room and commanded the offense and brought them closer to a championship than Norman Julius Esiason.
If anyone knows a leader, it is the best leader the Bengals ever had. And he likes the looks of Burrow, the LSU quarterback via the Ohio Autobahn of Route 32 to Athens ticketed to go to the Bengals at the top of the draft.
"He was a point guard. All-state basketball player. That's what I want to see in my quarterback. A multi-dimensional personality who plays many sports. Point guard and quarterback are very similar. That's what I love about who he is as a kid."
A solid 31 years after Esiason's Super Bowl, he's looking at the AFC quarterback with an observation that may give Paul Brown Stadium one big goose bump as he disputes the notion Burrow is ex-LSU passing game coordinator Joe Brady's one-year wonder.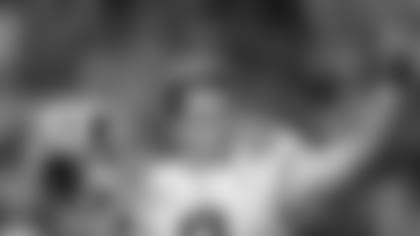 "Too much of an athlete. He's an underappreciated athlete," Esiason said. "He reminds me, in that regard, I don't know if when Patrick Mahomes came out that people knew the kind of athlete he was. Great baseball player. Great basketball player. He kind of found quarterback because it was awesome and great and it was challenging. I think that's what this kid is. We all do. Those that played the game recognize why we picked this sport. There's nothing like playing this position. Especially when you're successful."
Another thing Esiason likes is the chip on Burrow's shoulder. He can't remember very many overall No. 1s having one of those. Esiason famously had one when he slid out of the first round in 1984, but he won't begin to compare them.
"This kid is different. This kid is special. Mr. Ohio Football," Esiason said. "Very few times do you have the right guy from the right area that carries himself at a very high, mature level."
Esiason thinks he can go right now. "He's 23, not 20." He was in the right offense with the right temperament. He sees that rookie quarterback in his hometown from the Giants.
"He had these pro concepts at LSU. He's not a dummy. Joe Brady a very good influence on him," Esiason said. "I think he has the goods to be good right out of the gate. I hope as good as Daniel Jones. Just don't fumble the ball."
Esiason has seen a lot of guys come through the CBS studios after they won the Heisman. So has his studio partner Bill Cowher, the former Steelers head coach. Burrow was on display and that's when Esiason gave him the helmet. When the Bengals were in Cleveland, of all places as it turns out.
"Coming in there is tough under those circumstances. I thought he held up really well. We've had a lot guys come through there that you really have to wonder about," Esiason said. "A couple of years ago Coach Cowher met (Browns future quarterback) Baker Mayfield on the set and said, 'That's my guy and I'll go to war with that guy.' A guy like Coach Cowher is a guy like Baker Mayfield needs. He just got in a bad situation like most people do when they get the wrong coach. I think Joe Burrow can be that guy. I felt it meeting him and talking to him."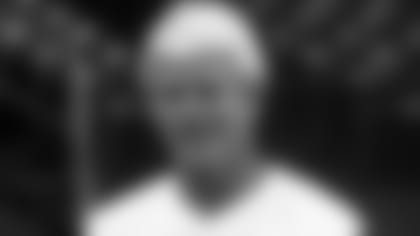 Esiason likes Burrow's situation in Cincinnati. He knows how special of a place it is to play when the Bengals are winning. There's a 1,000-yard running back. Two 1,000-yard receivers when A.J. Green comes back healthy. The Athens connection that will fill a stadium.
"If they can keep A.J. healthy for about three or four years and let this kid grow, let's see," Esiason said.
Esiason won't compare chips with Burrow, but his situation with the Bengals after nine seasons is quite similar to the ninth Bengal season of Dalton. It appears a first-round pick is going to displace a second-round franchise quarterback, potentially through trade.
Esiason as always appreciated Bengals president Mike Brown for taking care of him when it came to a trade. He not only sent him to his hometown Jets, but to the coach that helped mastermind his three Pro Bowls in Cincinnati, Bruce Coslet.
"The thing going for the Bengals is they can trade him to a team like Chicago," Esiason said. "I see that as the perfect fit for Andy Dalton. Maybe not as the starter, but as a (Ryan) Tannehill and push the guy they hope can be the starter, but eventually if it works out for him he would have an opportunity to take that job and earn that job and have a No. 1 defense. But it's a very difficult division. Unless Andy wants to go somewhere else."
Esiason can't see Burrow going anywhere else.
"I don't see how the Bengals don't pick him," said Esiason, in the city he came so close as he passes another torch.