The Bengals are enhancing the game day atmosphere with a revamped Jungle Zone pregame tailgate party and new food lineup at games this season. To improve entry into the stadium, fans have a new mobile ticketing option and express entry lanes are available for fans who do not bring a bag to the game. Once inside the stadium, fans will watch the Bengals play on a new synthetic turf field that was installed in May.
JUNGLE ZONE PREGAME TAILGATE PARTY
The Jungle Zone is the centerpiece of the pregame experience with the tailgate party getting underway three hours prior to kickoff. Located on the east plaza level of Paul Brown Stadium, the Jungle Zone features food, drinks, giveaways and family-friendly activities including face painting.
New additions to the Jungle Zone this season include local food trucks, $5 beer, a new stage location near Gate E with seating in front, a giant 'Seize The DEY' photo frame and autographs from Bengals Legends.
The food trucks for Thursday night's game will be Quite Frankly (1/4lb all beef franks and specialty sandwiches) and Wicked Hickory (smoked meats). The band Naked Karate Girls, a dance group from Cincinnati, will perform from 6:30-8:00 p.m. Fans can get autographs from members of the 1988 Super Bowl team from 6:00-7:00 p.m.
As part of a league-wide initiative, the Bengals are replacing the print-at-home PDF ticket option with a mobile ticketing option. Single Game, Jungle Pass, Pack and Group Buyers can enter the stadium using mobile tickets via the free Bengals app.
Fans are encouraged not to bring any bags into Paul Brown Stadium as an NFL best practice. Dedicated express lanes will be available to fans without a bag to efficiently enter the stadium.
Fans will be asked to remove all large metal objects, including cell phones, cameras and keys, before walking through magnetometers located at every entrance.
The NFL Clear Bag Policy does allow one (per person) of the bags listed below. Fans will carry the bag through the magnetometer when entering the stadium.
Bags that are clear plastic, vinyl or PVC and do not exceed 12"x6"x12"
One-gallon re-sealable clear freezer bag
Small clutch purse no larger than 4.5" x 6.5"
Medical bags for accompanying patron
The Bengals will play the 2018 season on a new field that was installed in May. The Motz Group, headquartered in Cincinnati, along with turf manufacturing partner Shaw Sports Turf installed the top-of-the-line synthetic turf system.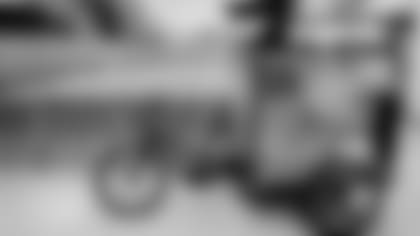 Fans will have a new option for beer in Paul Brown Stadium. An over-sized tricycle equipped to serve two varieties of draft beer will be positioned in one location at the beginning of the game, then pedaled to another position for the remainder of the game. The BeerCycle is a flexible and portable offering that goes where the fans are.
Aramark, the Bengals food service provider, will introduce several new food options at Bengals games, including specialty burgers, hot dogs, tater tots, cheesesteaks and taco trios. There will also be a new selection of healthy food options and super bowls available.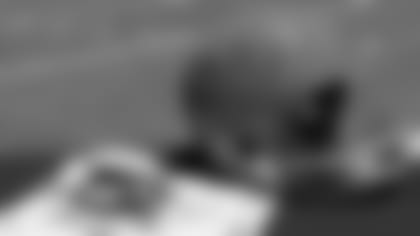 Burgers (Sections 111,124,141)
PB and Red Pepper Jelly Burger: Fresh Burger topped with Pepper Jack cheese, Bacon, Creamy Peanut Butter and Red Pepper Jelly.
Spicy Chorizo Burger: Fresh burger patty topped with Pepper Jack Cheese, Chorizo, Chipotle Pico de Gallo and Tri Colored Tortilla Strips.
Alpine Burger: Wagyu Beef with Swiss cheese, Caramelized Onions and Mushroom Demi-Glace
Tater Tots (Sections 111,124,141)
Buffalo Chicken Tots: Buffalo Chicken, Crumbled Blue Cheese, and garnished with diced celery.
Texas Chili Tots: Texas Chili, Shredded Cheddar Cheese, Sour Cream and Green Onions
Asian Beef Tater Tots: Teriyaki Skirt steak, Asian Slaw, and Siracha BBQ Sauce 
Hot Dogs (Sections 111,124,141)
Traditional Sonoran Hot Dog: Bacon Wrapped All Beef Foot Long Hot Dog topped with Pinto Beans, Onions, Tomatoes, Fresh Jalapenos, Mustard, Mayonnaise, Salsa Verde and Queso Fresco served on a Traditional Sonoran Hot Dog Bollilo Roll.
Cheesesteaks (Sections 159,303,331)
Classic Cheesesteak: Thinly Sliced Beef Sautéed with Fresh Peppers and Onions, Provolone Cheese on a Fresh Hoagie Bun.
Cincy-Style Cheesesteak: Shaved Bratwurst and Mettwurst with Fresh Peppers and Onions, Dijon Mustard Aioli and Provolone Cheese.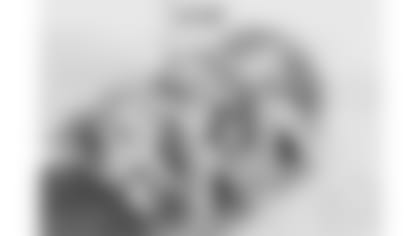 Taco Trios (Sections 109,131,160)
Roasted Pork Taco: Salsa Verde, Roasted Street Corn, Grippos BBQ Chips
Chicken Taco: Roasted Chicken, Black Beans, Coleslaw, Green Onions
Steak Taco: Marinated Skirt steak, Cotija Cheese, Cilantro, Pico de Gallo
Torta: Choice of any one of the three Taco Trio ingredients served on freshly baked traditional Mexican Telera Roll.
Tri-Health Healthy Options (Section 118)
Grilled Turkey Hot Dog
Fruit Parfait: Fresh Fruit and Nature Valley Oats and Honey granola
Veggie Wrap (Vegan): Sundried Tomato Tortilla Wrap with Balsamic Marinated Onions and Mushrooms, Spinach, and Roasted red peppers.
Fresh Turkey Sandwich: Smoked turkey breast on oat nut bread with provolone, herb marinated tomatoes and spinach
Quinoa Grilled Chicken Salad: Kale and red quinoa salad with grilled chicken, shaved radishes, toasted Pepitas, Mandarin Orange and Spicy Teriyaki Dressing
Grilled seasonal vegetable crudité with hummus (Vegan & Gluten Free)
Veggie Flatbread (Gluten Free): Cauliflower Flat Bread with Pesto Sauce, Red Onions, Zucchini, Squash, Red Peppers, Carrots and Feta Cheese
Super Bowls (Located on Club Level)
Choice of Grain, Noodles, Wrap, or Salad
Selection of proteins including Asian Chicken Meatballs, Lemongrass Chicken Breast, and Korean Beef Steak Skewer with Vegetables including Shitake Mushrooms, Edamame, Napa Cabbage, Snow Peas and Tofu.