The Broncos bounce off Bengals running back Corey Dillon today at Paul Brown Stadium as if he is made of stone. And in a way, he is. That's at least what he writes on the white T-Shirt he wears under his shoulder pads while running for an NFL-record 278 yards on an unfathomable 22 carries. It is an incredible 31-21 victory that comes out of nowhere for a stunned crowd of 61,603 that has just witnessed not only the Bengals' first win of the season but their first win in the new stadium and the first win for even newer head coach Dick LeBeau. With one of the "Sharpie," Magic Markers he would later use to sign programs, footballs, and sideline passes, Dillon writes on the T-Shirt, "The Lord is My Rock," borrowing from his favorite Bible verse.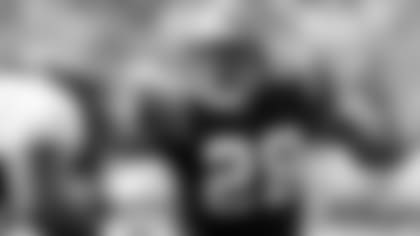 "I had some 'Trust the Lord,' shirts, but I forgot them today," Dillon says. "I gave (linebacker Takeo) Spikes mine and I just wrote, 'The Lord is My Rock,' and he is." He better save the T-Shirt because the Pro Football Hall of Fame calls requesting his jersey, pants and shoes after he eclipses by three yards the late great Walter Payton's 23-year-old record set against the Vikings. Dillon makes an indelible mark in history with touchdown runs of 65 and 41 yards in the game's final 4:58. That 65-yarder? The Broncos' No. 2-ranked run defense comes into the game allowing 65 yards per game on the ground. "I'm going home and going to bed. I'm tired," says Dillon, who went through a day like this three years ago when he broke Jim Brown's rookie record with 246 yards. He now owns two of the six best rushing games in history. "I mean, I still don't believe I broke the rookie record. Now this? It's crazy, isn't it?" After the last touchdown run gives the Bengals the 31-21 lead with 1:49 left, the scoreboard flashes the unthinkable.
"I said, 'Oh, my God,'" says right tackle Willie Anderson when he saw it. "As a lineman or a running back, that's one of those records you think will never be broken. Impossible."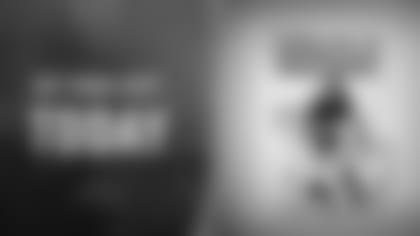 This is an excerpt from the new book "This Day in Bengals History" by Geoff Hobson. To purchase the book, visit the Bengals Pro Shop or go to Bengals.com/Book.