A month ago the Bengals were left for dead at 1-6. But after today's 26-6 victory over the struggling Saints at Riverfront Stadium for their franchise-best fourth straight victory they move into a three-way tie with Pittsburgh and Cleveland at 5-6 atop an AFC Central Division that is having a wild inaugural season. The Steelers and Browns have defected from the old guard NFL to help form the division in the first year of the league's merger with the American Football League, but it is the upstart Bengals in just their third season of life from the insurgent AFL that are causing all the commotion.
Led by head coach Paul Brown in his seventh season since he was exiled by Cleveland and the old NFL his Browns once dominated, he has the Bengals three games away from becoming the youngest expansion team ever to make the postseason.
"We've lost six in a row and now we're in first place. Can you imagine our joy?" asks linebacker Bill Bergey after the Bengals keep a foe out of the end zone in a game for the first time in history. "We're starting to play together. We're starting to click together. And we're getting higher every week. I don't know if we're smelling the green or if it's our personal pride or what." On the Saints' second snap of the game, Bergey forces running back Tom Barrington to fumble, defensive lineman Royce Berry recovers, and Horst Muhlmann kicks the field goal. On New Orleans' next series, Berry recovers another fumble on a blown handoff between Barrington and fellow back Jim Otis and Muhlmann kicks another field goal as the Bengals defense moves on to hold the Saints to 70 yards rushing.
Bengals quarterback Virgil Carter survives six dropped passes that include Pro Bowl tight end Bob Trumpy's rare bobble in the end zone and his tipped ball that ends up as Carter's only interception. Plus, Carter gets sacked three times and loses a fumble on the New Orleans 13. "It's nice to win when so many of us were having bad days," Carter says. "I think this game is going to be very important because it proves something."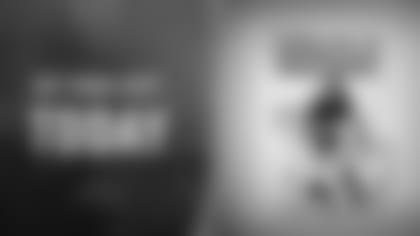 This is an excerpt from the new book "This Day in Bengals History" by Geoff Hobson. For a limited time, save 30 percent when you purchase the book at the Bengals Pro Shop or online at Bengals.com/Book.