Head coach Zac Taylor sat down with Bengals.com senior writer Geoff Hobson this week to discuss why rookie quarterback Ryan Finley figures to play the rest of the season, his play-calling against the Raiders, how well his defense played in Oakland and the dominance of the special teams.
It sounds like Ryan Finley is the guy for the rest the year.
You know there are going to be ups and downs with any young quarterback. He didn't go to training camp as the starter. He didn't get starter reps until the last few weeks and I feel we continue to see growth in a lot of different areas with him.
So he's the guy this year?
Yeah, candidly we want to see a bigger sample size on what he can do. I don't think two games are fair to any young quarterback.
Some would argue eight isn't a big enough sample size.
A hundred might not be a big enough sample size to be quite honest with you. You just have to use what you've got and draw your best conclusions if the guy can play.
What did you think of Finley's decision-making on Sunday?
It's the whole unit working together. It's not just the quarterback. We have to find ways to get open and be detailed with the routes. We have to protect for him. And then he's got to make great decisions. There are times he did some really great things in that game and there are somethings we continue to learn from.
One of the great things is his 20-yard throw to Auden Tate on third-and-19.
Exactly. Big point in the game. Just had an incompletion on second-and-19. Now we're in third-and-19, we call a pass, he does a great job stepping up in the pocket and he put the throw right where it needed to be. Great example of things he can do.
On the fourth-and-four with 5:11 left, the armchair quarterback says he should have thrown to wide receiver Tyler Boyd or Tyler Eifert over the middle. They're your two most reliable receivers and they were open, but he threw a deep incompletion to a rookie. Is that part of the learning process?
It's a play we repped a lot. We've got five options on that play. Really, he can hit any of them. If we make that play, everyone is pretty excited about it. We were about an inch or two from giving ourselves a great opportunity. That's life in the fast lane. You have to make those decisions and live with them and just learn from them and move on.
Boyd was pretty vociferous about how he wants the ball and how he had just three targets and how he wanted to play outside more. I guess every starting receiver in the league has said at one time in his career he wants the ball. Does that worry you?
Doesn't worry me. Guys get frustrated when they want to get involved and they're not. We keep asking those guys to be responsible for their game in all areas. All the things they need to control they need to do a great job. Certainly, we want to get our playmakers the ball when we can.
It sounded like in Monday's meeting the major topic was the blocking of the wide receivers.
I've been emphasizing that for a while now. We challenged those guys on their effort down the field. We thought we were going to get some big plays in the run game that we wanted to have touchdowns on. Not 20-yard runs. So we really challenged those guys to have great effort down the field. Sometimes it happens, sometimes it doesn't. But we're going to keep being hard on those guys in demanding especially early in the game when you should have a lot of energy you should be blocking your tail off down the field to pop some big runs.
With the change in quarterbacks, does the communication have to improve with the receivers in the run game on who to block?
No, that's something we've had a lot of reps on since April. We feel like that's an area we should not have any issues.
We've talked about Finley's accuracy. Very accurate at N.C. State. Very accurate in preseason. Now he's 48 percent. But you've talked about it's just not him. How many throws has he flat-out missed?
We factor in drops, throw-aways, competitive plays for the defense. He's not missing a lot of throws. We don't just look at that completion percentage and say that's his accuracy. Not how it works.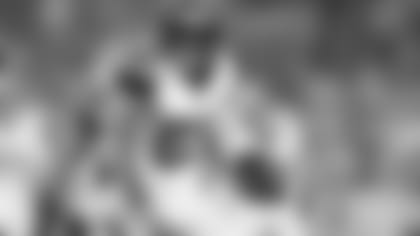 You have been so banged up at wide receiver without A.J. Green and John Ross, the lack of explosive pass plays can't be all that surprising, but it has been crushing. This isn't the group you had when you were drawing it up.
We believe in the guys we have. They're competing like crazy. We all want the big plays to come and we're going to work together to do everything we can to help this offense score more points.
You've certainly figured out the running game the last month.
We feel like we're facing some good rush defenses. (Pittsburgh) is another good rush defense. I don't care where they are statistically. That doesn't matter to us. We see what we see on tape and see them causing a lot of problems for people. We have to have some creativity in what we're asking our guys to do and they've done a nice job responding these last three weeks.
Many of your receivers have been hurt. So, has it been a philosophical test for the 11 personnel thing? You've hung pretty much with the three-receiver set despite being reduced at that position, although you used it only in the high 60 percent last Sunday, the lowest percentage of the season.
"We feel like we mixed in 13 (three tight ends), 12 (two tight ends), 21 (two running backs), big 12, big 11.
A lineman (Michael Jordan) in for a tight end with three receivers and a back. We don't necessarily pigeon-hole ourselves with 12 personnel or 11. We feel like we have a lot of variety we can throw at teams and make them adjust to us.
Do you think the concept of 11 is challenged with the fact you need just the right O-line and all the receivers healthy?
No. It does regulate the defense to an extent. You've got 12 personnel and if you like the matchups there, great. If you like the matchups in 11, continue to roll with that. I think every week we carry a different plan that uses a lot of different personnel groupings.
For the people like me who would like to see it reversed for the rookie quarterback and Finley getting 15 throws and Joe Mixon 31 carries when he's at about six yards per carry, your argument, is great concept, but not real with the situations?
You can't just look at the statistics. We were in two two-minute situations. We were in some get back-on-tracks on second-and-long. Then you've got the third downs where you're going be throwing on almost every third down. A lot of teams that play with a lead are more likely to get 40 runs off. When you're not playing with the lead it's a little more difficult to get that. If you get a yard on first down, a yard on second down, third-and-eight has been a difficult road for us. We just continue to do the things we feel put us in the best position to help us move the ball and stay a step ahead of the defense so they just can't lock down the run game. Those are the decisions we're tasked with making.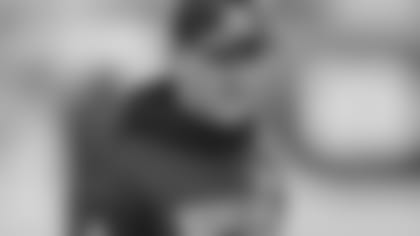 Your special teams are at the top of the league and they had another big day in Oakland.
They're giving us chances to win. They're giving us scoring opportunities. They've been a huge weapon for us. That's probably a phase that doesn't get talked about enough. The job (special teams coordinator) Darrin Simmons does has not gone unnoticed and (assistant) Brayden (Coombs) does a great job. It's a really good group. Darrin has so much experience. Especially being in one spot for so long. He's got a great feel for the personnel here and a lot of the personnel we face. He's got a good pulse on everything that's happening.
You would think he'd be the guy that would bear the brunt of injuries.
It hasn't been always perfect personnel wise and they've found a way to make it work. Kind of the next man up mentality. One guy is thrust into a role on offense or defense and you have to have somebody behind them on the depth chart step up. Those guys have been creative with it and have done a really good job.
Why did your defense play so well in Oakland?
We were healthy up front for maybe the first time all season since Seattle. Other than (tackle) Ryan Glasgow, we had all our defensive linemen available. That's encouraging to see what a healthy defensive line can do. It gives you a pass rush, it can help the run game. Outside the first run of the game when they got loose a little bit, they did a really nice job and that helps the back end too, it helps those guys in coverage.
It looks like you stayed with two linebackers, but rotated more guys.
We played several guys there. We keep looking at that group to see who gives us the best chance to win.
These guys haven't stopped playing for you at 0-10. Half the games lost by seven points or less.
Just keep rolling on. We believe and have a positive attitude about it. We can control what we can control. It's our effort and how we approach our responsibilities each week. We're all hungry for a win. And it's hard when you put in all the work and the wins aren't coming. It's a test of character and how we're going to respond to it and our guys have responded the right way.