Carlos Dunlap, who begins his 10th season second on the Bengals' all-time sack list just 11.5 away from breaking Eddie Edwards' franchise record of 83.5, is also second on this roster for career games played on offense or defense with 134. That's just three games shy of the leader, Dunlap's draft classmate and defensive linemate Geno Atkins, and shows you the scope of change shooting through the defensive depth chart.
Not only is their new locker room leadership, but every position group except the secondary has new coaches, led by defensive coordinator Lou Anarumo and senior defensive assistant Mark Duffner. For the first time in his career, Dunlap is coached by a former NFL defensive lineman in Nick Eason.
"It's a huge change," Dunlap said Tuesday. "You look around now and me and Geno are the veterans in the room. I doesn't feel like it, but we are … Football goes in waves. Right now we're in a new wave and we've got new guys that are going to come in and step up … Differences can be good."
There looks to be a 50-50 shot the defense may get another new guy as soon as the 11th pick in next Thursday night's first round of the draft to make the transition even starker in this offseason they've decided to move on without right end Michael Johnson's 141 games, fifth most by a Bengals defensive lineman, and Vincent Rey's 128, fifth most by a Bengals linebacker. Throw in the release of their best linebacker, defensive captain Vontaze Burfict, and the unit is not only going through Anarumo's installation, but also growing pains.
"No. The Bengals are changing things up," said Dunlap when asked if he's surprised Burfict was dispatched. "When a new coach comes in he wants his guys and you see his guys being implemented. I don't know if Tez was an ownership move or a coaches' move, but that's the business and we're not reading too much into it. We just want to be prepared for what we're going to do. They made space for guys to step up. That's the read I received. They created room for guys they want to step into their own."
MOST GAMES BY A BENGALS DEFENSIVE LINEMAN
NT Tim Krumrie 188; NT Domata Peko Sr., 171; DE Eddie Edwards 170; DE Robert Geathers 152; DE Michael Johnson 141
MOST GAMES BY BENGALS LINEBACKER
Reggie Williams 206; Glenn Cameron 159; Jim LeClair 158; James Francis 133; Vincent Rey 128.
Dunlap gave a quick look around the room as the Bengals look to replace Burfict, the straw that stirred the drink. Seven-year safety Shawn Williams showed he was comfortable in a vocal leader role last season. Eight-year cornerback Dre Kirkpatrick is showing it now. He thinks they need a vocal leader at all the positions but wouldn't overdo it. He believes Preston Brown, in his sixth season and Nick Vigil, in his fourth, are a pair of lead-by-example guys that could talk it up if needed.
"We've got a couple of guys. Spread the wealth," Dunlap said. "We've got a handful of guys.
"Geno does a great job leading by example. He doesn't have to speak out any more than he does. Sometimes people put too much emphasis on being vocal. If you lead by example that's just as good. I speak a lot more than I did in my earlier years. The majority of times when I get up in front of the guys and speak I'm not speaking at them but I'm saying the things I want to hear myself."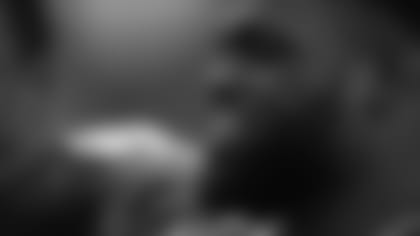 Change is in the air because last season's change with a new coordinator Teryl Austin was so disastrous he was fired in midseason with the team on pace to allow the most yards of all-time and even head coach Marvin Lewis taking over things couldn't stave off a last-place ranking in the league. On Tuesday guys like Dunlap, Brown and Vigil said Austin can't take the blame for the whole thing and that even if the scheme was too complicated and onerous as has been suggested, it's still the players' responsibility.
"It's the players' job to learn the defense and understand it. If you've got a question you have got to ask," Vigil said. "For whatever reason we didn't click the whole season. Blown coverage here. Blown coverage there. Coaches can only do so much. Our job is to learn it."
There were injuries, too. Vigil pointed out that last year's first-string crew of him, Burfict and Brown only started once together and that was Oct. 14, the game the defense couldn't hold off the Steelers in the last 70 seconds after holding them to 20 points before a winning touchdown with 10 seconds left. And Vigil was long gone before that last drive with a knee sprain
"We were a banged up group. We were banged up at a lot of positions and never built a chemistry," Vigil said.
It's early. How early? Anarumo was only in his sixth day of installing the scheme to his players and, as they say, a 4-3 defense is a 4-3 defense. How much different can it be? Anarumo has said he'd like to be multiple with the occasional 3-4 look, but like Vigil says, "Let's see."
And like Dunlap says, it's going to be totally different since it's a new playcaller and that's when the coordinator has to take out the gray and make the scheme as black-and-white as possible.
"It's a 4-3 defense, but it's different," Dunlap said. "Different schemes. A different way to execute things. Different communication. Different terminology. But the good thing is we've got all of OTAs to learn it."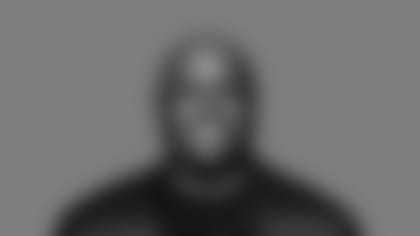 It's early. How early? After next week's three-day voluntary minicamp, the veterans don't get back on the field for another month. But Dunlap likes his interactions so far with Eason, who played most of his 117 games in the AFC North during an eight-year career that ended in Dunlap's second season.
"It's unique. I love that perspective. He understands things more currently because he just recently played," Dunlap said. "Watching the film, seeing the way he coaches things, you see he remembers doing it himself versus the chalkboard. I see a lot of benefits to it. I'm looking forward to getting on the field."
This is clearly a different season for Dunlap. Last year he didn't participate for most of the OTAs before getting a three-year, $40 million extension and if you ask him what we can expect from him this season it sounds like he's talking about his entire defense.
"I'm trying to be re-establish my identity," Dunlap said. "I've been consistently playing at a high level, but I want to take it to new heights. I feel like I haven't played my best football yet. I feel it's still ahead of me. I look forward to tapping into it this year."
The defense has been far from consistent. Their last great hour was three years ago in the Wild Card Game they allowed the high-octane Steelers a mere 18 points. But Dunlap and Atkins are still here. They have three first-round cornerbacks and two experienced and productive linebackers if they can stay healthy in Brown and Vigil.
And maybe, just maybe that 11th pick.
"We haven't lost talent," Dunlap said. "I feel like we have a very talented defense to do what we want to do. But the key is going out there and doing it."