Offensive lineman O'Shea Dugas, who has never been to an NFL game, figures he'll sleep just fine the night before he not only gets into one, but plays in it. Running back Trayveon Williams, who went to see the Texans and the Cowboys with his dad, wonders if he'll sleep at all or if he'll need to turn to the Nyquil to get some shut eye the night before he gets his first NFL carry.
The Bengals rookies are on display in Saturday's pre-season opener (8 p.m.-Cincinnati's Channel 12) in Kansas City and they're already passing the word that the word might be hard to hear in the decibel den that is Arrowhead Stadium.
"I just found out today it's the loudest stadium in NFL history," said Williams this week and he'll find out in next month's regular-season opener how Seattle fans feel about that.
With Joe Mixon, Giovani Bernard and Rodney Anderson getting rested Saturday, in part, with that Sept. 6 game in mind, Williams is expected to be the Bengals' bell cow against the Chiefs. He has spent the week google searching videos of Bengals games and NFL games.
"Just getting my nerves right," Williams said. "Just getting excited for the moment."
Saturday night is a moment that makes it hard not to think about the eight-year-old kid at his first game with the letters NFL emblazoned in front of him.
"All I can remember is that every time the Texans got a first down, it was 'Houston Texans First Down!'" Williams said of the crowd, sticking his arm out. "I remember how involved the fans were. Yeah, my eyes were wide open. Even before that, my dream was to play in the NFL. Just going there and being there, all it did was build the fire inside and make me grind harder and achieve this goal."
Like all NFL rosters, the Bengals have drawn their rookies from football factories and athletic outposts and all points in between.
Quarterback Ryan Finley's family had Cardinals season tickets growing up on the outskirts of Phoenix before the Bengals traded up in the fourth-round to get him. Sterling Sheffield, an undrafted linebacker from Maine who grew up in New Jersey, went down the turnpike to watch his dad's Bills play the Jets before he played for the Black Bears at Fenway Park in his junior year. Third-rounder Germaine Pratt, who'll get plenty of snaps at any linebacker spot on Saturday, had his chances to make the 90-minute trek to Charlotte from High Point, N.C., to watch the Panthers but never took anyone up on it.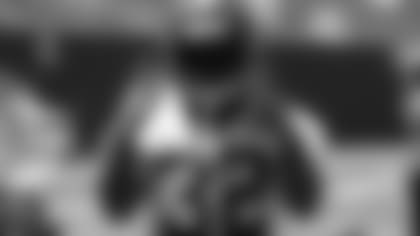 Yet for Pratt, Saturday night is just one of those games that he played when he was a kid.
"I had a shot when I was young. I just didn't want to go," Pratt said. "I just think of myself making plays. Let the game come to me, and just have fun I just want an opportunity to play the game I love."
Must be something about linebackers. Sheffield's dad also took him to some Eagles games down through the years and his buddy on the Rams got him into a game last season. There was the game at Fenway against Massachusetts and last year's national semifinals in Football Championship Subdivision playoffs.
"Last year I thought about it when I went to the (Rams) game, that I could be in the same situation," Sheffield said. "But I don't want to make it anything more than a football game. I've been playing it all my life and I just have to be prepared like it's another game and not get too hyped."
No matter where they come from, Saturday is their first game.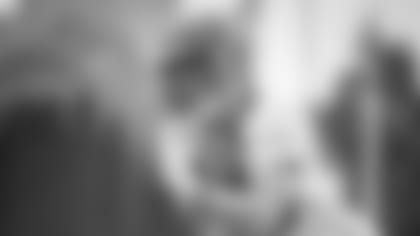 Tight end Drew Sample, the second-rounder who is the highest drafted player they'll put on the field Saturday, went to a couple of Seahawks games during high school while growing up in Seattle, where his mom is a vice president at Nordstrom's. He can't remember much, or even if Russell Wilson was the quarterback for the hometown team.
"I was younger going to those games and that wasn't all in my focus," Sample said. "I think maybe (back in) my mind I thought about being out there, but I was just enjoying the moment of being at the game. Obviously this is a cool experience. Everything you put into it manifests in this first game. I don't want to put too much pressure on myself. I know what I can do. I'm just excited to get out there."
So is undrafted wide receiver Damion Willis. He grew up in Saints country in Meridian, Miss., and has been to an NBA game to watch the Pelicans. But even though he's never been to an NFL game, he grew up on cable TV as a fan of the Steelers and big, tall wide receivers like himself. He actually grew up a fan of his teammate, A.J. Green.
"He doesn't really know that yet," Willis said. "I watched him growing up. Calvin Johnson, too.  It's how they played the game. I didn't realize (Green) was that much taller than me. He's 6-4 and I'm like 6-3. I feel like we're made up of the same body. Growing up, I liked to watch guys that were similar to me."
Willis' fellow undrafted rookie receiver, Stanley Morgan, actually went to a game at Arrowhead when he was a junior at Nebraska.
"It was loud," Morgan said. "I guess I never looked at it that way, that I'd be out there."
Like Willis, Morgan followed a Bengals receiver. Ever since the 10-year-old Morgan went to his first NFL game when his football team visited a 2006 Bengals-Saints game in his hometown of New Orleans. After talking with Bengals all-time leading receiver Chad Johnson, he stood in front of him for the national anthem.
He still follows Johnson. On Twitter. The Ocho has been encouraging Morgan all camp to stay true to himself as a player and that's what he'll do after they play the national anthem Saturday night.
Morgan isn't the only guy who grew up watching Johnson and his Bengals of the 2000s. Trayveon Williams loved his backs, of course. Marshall Faulk and LaDainian Tomlinson. But there was also The Ocho.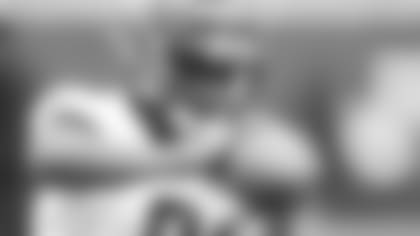 "When he was Chad Johnson," Williams said. "When you get a guy like that with his skill set and that kind of swagger, you can't help but gravitate to him.
"Now here he is, a Bengals legend," said Williams, who didn't have to finish the sentence.
On Saturday night he's playing for Chad Johnson's team.
"There'll be butterflies," Williams said. "I've been ready for this opportunity."
But kid linemen like Dugas, growing up in Lafayette, La., about two hours from New Orleans, weren't watching just backs and receivers.
"Trent Williams," Dugas said of the Washington tackle. "He's so physical. I feel like that's my game. I want to be physical."
The undrafted Dugas grew up watching the NFL. He followed his Saints and he watched enough that he knew about guys like Williams. When he got to college at Louisiana Tech he had some chances to go see the Saints, but it was usually the day after his own game and it just didn't work out with meetings and film sessions.
Now he's going to go to his first NFL game and he's going to play in it. People are calling from Lafayette and Ruston and telling him they're going to watch his game just like he watched games.
"Blessed," he said of the full circle. "I always imagined myself playing. When I watched (NFL) games, I imagined myself playing."
 He thinks he'll sleep Friday night for one very good reason.
"Just because I know I have to get my rest to perform," Dugas said.
Good advice for anyone from anywhere making an NFL debut.