Bengals quarterback Jeff Driskel, who went two years and 11 games before he made his first NFL start, is an unabashed admirer of Oklahoma quarterback Kyler Murray. And he didn't even know Murray played baseball until the A's made him the ninth pick in the June draft.
"To get drafted ninth in the country and then come out and have a Heisman Trophy-winning season is really something," reflected Driskel Tuesday as the football world reacted to Murray declaring for the NFL Draft. "He's in a good situation. Get it while you can."
When Driskel enrolled early at Florida during what would have been the spring of his senior year at Hagerty High School in Oviedo, Fla., his baseball coach at Hagerty thought he ranked with players that ended up drafted in the top ten right out of high school and Driskel had every intention of playing both sports in Gainesville. But not long into that first football spring practice Driskel decided if he was going to play quarterback he also couldn't play baseball.
"Maybe another position," Driskel said. "Once I figured out how much it would really take, I just didn't think I could give it my best and I wanted to give football my best. It's a testament to how good (Murray) is in two sports. When I got to Florida, the baseball team was pumped up. They thought they had a guy that they didn't have to give a scholarship. But I wanted to be devoted fully to football."
Even though Driskel didn't pick up a bat in college, the Red Sox took with a lark in the 29th round. He never blinked. He is and was always a football guy. So it's hard to put himself in Murray's spikes.
"He's a lot farther along in the process than I am,' Driskel said. "I've watched him play and I've heard him speak and I think he knows what it takes to be successful in both sports. He seems like he's got a good feel for what's going on and I think whatever decision he makes will be the right one for him."
But Driskel knows enough guys to know how hard it is to go up baseball's ladder. The working number is 21 players have gone from the MLB Draft to the majors in more than 50 years.
"A lot of people get drafted. A lot of steps have to be made. I guess somebody in his position who played college baseball and got drafted that high, the road is not as far," Driskel said. "But at the same time, it's not like from day one when you're drafted that you're on the team (as in football). It's a different animal. A lot of people don't realize that."
A guy like Bengals rookie safety Jessie Bates, who played a slick prep centerfield in Fort Wayne, Ind., came out of the draft to start 16 games. That hardly ever happens in baseball. And then there's the money. According to Bleacher Report, Murray would get the major league minimum of $555,000 through 2023 or 2024. Only then would he get more money through arbitration and the free-agent payoff wouldn't come until after 2026 or 2027, when he'd be 30 years old. Compare that to what last season's last pick in the first round received: a $5 million bonus and $9.5 million total.
"It would make sense if he got drafted really high he'd play football, based on the slots," Driskel said. "You can always go back and play baseball. That's been done before. You don't really see the other way at this point."
But not for Driskel, who never looked back and is looking ahead after his first five NFL starts finished up the Bengals' season in the wake of Andy Dalton's injured thumb.
"It was because of football I was able to get two (college) degrees and meet great people along the way," he said. "I got a great opportunity to start some games and now I want to build off of that in a long career."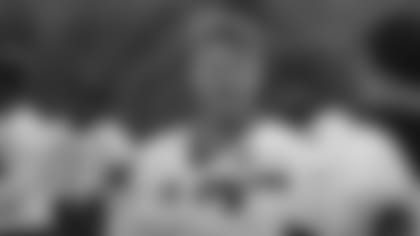 FEJ BOWLING?: The NFL said Bengals defensive tackle Geno Atkins won't play in the Jan. 27 Pro Bowl and didn't give a reason. Atkins was the only Bengal voted to the game, but there looks to be a chance they'll be represented by safety Clayton Fejedelem as the AFC special teamer.
Fejedelem is the first alternate and a spot may have opened up when Chargers safety Adrian Phillips went down with what could be a torn bicep in Sunday's AFC divisional loss in New England. Phillips came back in the game, but the word out of Los Angeles is that it would be a surprise if he played so soon after trying to gut through a game in which he was obviously hurting.