It turns out the first official practice of Bengals head coach Zac Taylor's "New Dey," comes in front of a Hall-of-Fame ghost from back in the day looking to return a few kicks on July 27 at Dayton's Welcome Stadium.
After all, one of the many nicknames the scribes used to brand him was "The Phantom."
The Bengals open training camp heading up I-75 to honor the first NFL game ever played 100 seasons ago when the Dayton Triangles stood their ground in a 14-0 victory over the Columbus Panhandles with the help of Dayton's answer to "Prime Time," in the days before radio.
Otherwise known as "The Ty Cobb of Football." Or "Hell on Cleats." Or "The Dayton Dervish." Or "the Mercury-Footed Dayton Lad." And, yeah, "The Phantom."
Sacksteder is best known today as the great uncle of Doug Spatz and Kevin O'Donnel because once the cousins dusted off his ancient scrapbook and started rummaging around in pro football's long-forgotten attic, they took family lore and like one of those twisting, dodging runs by "Saxie," turned it into some compelling history.
"The more we found out, the more we kept going," says Spatz says of their research that has ended up in a slick pamphlet chronicling the game time forgot, when Norb, a half back, and fullback Jim Thorpe were football's two best backs.
Thorpe, the first greatest athlete of the 20th century, had the Bo Jackson power. Sacksteder had the Barry Sanders moves and Deion Sanders returns. While playing college ball for Christian Brothers Academy in St. Louis on the first Thanksgiving Day of World War I, one teammate swore Sacksteder went for 400 yards on one kick return by the time he counted up Norb's signature backward runs that set up futile tacklers. Some 20 years later his 506 total yards against DePauw were featured coast –to-coast like one of his runs in Ripley's Believe It Or Not.   
"Stuff like this," says O'Donnel, as if reaching into a top hat. "A ticket for the game with his name on it."
That would be Dec. 2, 1917. "(The Toledo) Maroons vs. Detroit Heralds with Norb Sacksteder. Swayne Field. Dec. 2. 50 cents."
O'Donnel, 62, who has a paperhanging business, has been pulling more rabbits out of Saxie's scrapbook than Houdini and Elmer Fudd combined. They had heard a far-away echo about their great uncle and his scrapbook and how he was "some ballplayer," for years during their huge family reunions. They never met him because he lived in Florida by the time they were kids and he died in 1986 at age 90.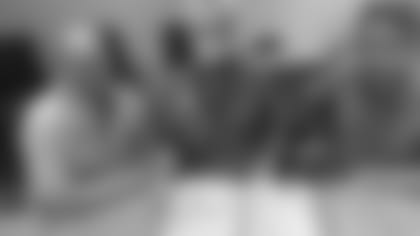 It became more than idle holiday chatter when Norb's namesake, Uncle Norb Zimmerman, bequeathed the scrapbook to O'Donnel, one of the guys that always showed the most interest. While O'Donnel turned it inside out with a magnifying glass last year, one of those items fell out and sent them straight to Canton.
And not because Norb played there for the 1922 NFL champs.
"We saw in his notes that he gave some kind of trophy to the Hall of Fame," Spatz says. "We looked at each other and said we had to find out what exactly was going on here."
They grabbed another cousin and took off for the Pro Football Hall of Fame, where the always gracious archivist Jon Kendle found exactly what they sought. He pulled a cup out of a closet that had been inscribed in the early 1930s to Dayton's greatest athlete, but what set off Spatz and O'Donnel were the newspaper clippings Kendle provided from Saxie's days with the Canton Bulldogs.
From that moment, Spatz, 63, who grew up in Kettering, lives in Springboro and runs a pavement marking company, has been trying to pave Norb's way to the Hall of Fame by cobbling their research into words. When Spatz was done raiding libraries from Cincinnati to Detroit and O'Donnel had eviscerated the scrapbook, they had unveiled the stunning career of a trailblazer praised for his dashing exploits by Hall-of-Famers Greasy Neale, George Halas and the great Thorpe himself.
They also got a hand from Mark Fenner, a member of Dayton Area Sports History (DASH), whose great grandfather Lee Fenner also played for the Triangles and has become an expert on the team and the era. Everyone knows Dayton fullback Lou Partlow bulled over for the first touchdown in that first game at Triangle Field, Oct. 3, 1920. But Fenner surprised the cousins the other day when he told him it was Saxie's 40-yard run that set it up.
"Thorpe was the big guy," O'Donnel says of the early days. "But Norb had to be in the top three or four guys to come watch play. They advertised him constantly."
They can't get enough. They're still finding stuff (how about having Knute Rockne and Halas as teammates on the 1915 Massillon Tigers?) and texting each other at 11 and 12 at night with the latest you-won't-believe-this nugget until the wives tell them to shut it down. Spatz thought last year he'd just put a few things together late in the summer and wrap it up.
But ten months later, they're still going and O'Donnel is amazed to watch Spatz rip up a page so he can write it just right in what has gone from a hobby to a labor of love to a passion. Spatz's own football career was limited to the fourth grade Green Team at St. Albert's, but even that was weirdly geared to this moment. The fullback on that team was Thorpe's great grandson. Spatz also kept it in the family and played half back.
"I just believed the more I found on Saxie the more I believed he was a game changer in the early days of pro football and I had to get that word out," Spatz says.
The daguerreotype they've pieced together of Sacksteder, a speedy four-sport letterman at the University of Dayton, shows a guy that helped take football outside. He was one of the first adept passers, but he was known for his almost surreal punt and kick returns. In the pamphlet he and O'Donnel have put together, Spatz says Saxie and Hall-of-Famer Fritz Pollard "alone can be deemed as the two football players that changed the game of football in the last century, from a scrum type rugby game to an open field game that we enjoy today."
Knowing that stats are the key to any sports argument, Spatz focused on the Sunday and Monday editions of newspapers in the towns where Sacksteder played. He was a pro five years before the NFL was formed in 1920 as the American Professional Football Association (APFA), a period that has been virtually ignored by the Hall of Fame. O'Donnel believes that Thorpe and Sacksteder were the best (and oldest) pre-APFA players and while Thorpe went to the Hall of Fame, Sacksteder, playing for six teams (four of them pros) between 1915 and 1922, got lost in the pro game's growing pains of rising salaries, team jumping and the use of college players.
Of the more than 190 articles they found about Sacksteder, his name is in the headline or sub headline in 75 of the stories. In Keith McClellan's 1998 book The Sunday Game: At the Dawn of Professional Football, O'Donnel estimates Thorpe is referenced the most at 68 times and Sacksteder is fourth with 38.
But trying to find stats from that era is not even like trying to find a needle in a haystack. At least the needle is there. The only stats kept at that time were starters, touchdowns, kicks and substitutions. So Spatz researched every number there was in the Monday reports, from his "minimum 100 yards" rushing documented on Oct. 18, 1915 when The Cincinnati Enquirer reported his 65-yard touchdown and "dashed around ends 10 & 25 yards" in the Dayton Gym Cadets' 33-7 win over the Northern Cincinnati Colts, to the Canton Daily News' Nov. 7, 1922 report of the first professional championship game in which Saxie had punt returns for five, 10, 40 and 14 yards, a run for 12 and three interceptions that included one for an eight-yard return in the win over Akron.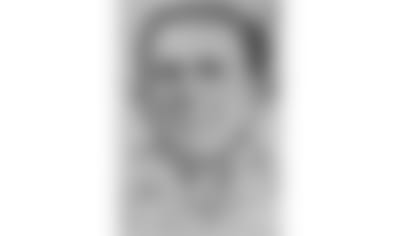 But then, Saxie was always a brilliant two-way player. Two weeks before when the Bulldogs beat the Chicago Bears by a point on the way to a 10-0-2 finish, he set up Canton's only touchdown with an interception and two plays later threw "a long pass," that put Canton on the 6. In his own notes about that season, Norb said he did most of the Bulldogs' passing and that he had three scoring passes against Toledo while scoring three touchdowns against Thorpe's Oorang Indians.
And the cousins sifted this gem from The Football Encyclopedia: "In 1922, while Norb Sacksteder was with the Canton Bulldogs, who in that year won the first NFL championship game, Sacksteder had scored more touchdowns than Hall-of-Famers Jim Thorpe and Fritz Pollard."
Or how about the Dec. 27, 1965 letter from Halas to his old Massillon teammate? That's about the time Spatz and O'Donnel figure Saxie made a push for the Hall.
"Well, I do remember you as a great player, you gave the Bears plenty of trouble," Halas wrote him.
Mark Fenner figures Lee Fenner, Saxie's Triangles teammate, played against more than 20 Hall-of-Famers and that has to be about the same number for Sacksteder. Don't look for Norb to jump top senior Hall candidates like the Bengals' Ken Anderson and Ken Riley right away, but he's got people interested for maybe the long haul.
Rick "Goose," Gosselin, the long-time member of the Pro Football Hall of Fame's senior committee in charge of nominating players that are more than 25 years removed from their last season, says Sacksteder has a ways to go but he encourages the information.
Gosselin, as plugged in as anyone outside of Canton when it comes to NFL history, had never heard of Sacksteder until the cousins contacted him. But he loves the story and how it came to be and is currently consuming Saxie's bio. And it won't stop him from stating Saxie's case, as he and fellow Talk of Fame.com colleagues Ron Borges and Clark Judge do every Tuesday. (As they have for Anderson and Riley down through the years.)
"Not having stats is really a tough thing to fight," Gosselin says. "A lot of those early guys went in the first few years of voting (1963-65) and then after that they fell through the cracks with guys from the '30s and '40s because all of a sudden you had (players from) the '50s Browns and '60s Packers. But it's great for these guys to get that story out there. We want to give guys recognition.
Sacksteder and the other Triangles are soon to be recognized in the Dayton Sports History Center at Dayton's Carillon Park. Among the exhibits is the Triangles locker room, a project Fenner has seen literally from the beginning.
He grew up listening to family stories about Lee Fenner turning on to Ridge Road so he could take anyone in his car past Triangle Park and pointing out the two sheds that were now housing lawnmowers and other equipment. But Fenner and his group got the surviving shed moved to Carillon.
If not Canton, probably not a better a better spot to honor "The Phantom."
" … He also knew he was a showman in the sport and that tradition carries on in football today," Spatz writes. "People came to see his antics."
So don't look for any ghostly fair catches on the 27th to open a new era.