With the Raiders lugging in enough Bengals' ties to wrap up Sunday's Paul Brown Stadium finale (1 p.m.-Cincinnati's Channel 12, order tickets) into a framed school reunion portrait, Cincinnati kids like running back Joe Mixon and wide receiver Tyler Boyd are looking to photo bomb the event as they pursue their 1,000-yard seasons.
In the midst of a five-game losing streak, the 5-8 Bengals are looking at their past and future in what promises to be a transitional offseason in at least their roster makeup. But the unanimous Bengals.com Media Roundtable sees enough talent on their battered depth chart to fend off the rebuilding 3-10 Raiders.
Voice of the Bengals Dan Hoard is looking forward to one of those boyhood dream assignments when he goes call-for-call with broadcasting icon Brent Musburger supplying the Raiders' play-by-play. Hoard thinks they'll be describing a Cincinnati victory with a formula resembling what unfolded during last week's tight loss to the Chargers in Los Angeles.
John Clayton, the former ESPN heavyweight who now works the sidelines for Westwood One as well as various league assignments for The Washington Post and Sirius NFL Radio, is a long-time Raiders' observer who thinks the injury-riddled Bengals still have more talent than the too-old-too-young Raiders.
The daily beat guys see more of the same. The Cincinnati Enquirer's Paul Dehner, Jr., grudgingly gives the nod to the Bengals now that Mixon seems to be more involved and Scott Bair of NBC Sports Bay Area sees the Raiders' own injuries on the offensive line giving the Bengals the edge in a tight game.
Let's go around The Table, visitors first:
The Bengals have to be favored because the Raiders don't have playmakers. They've given them all away. They're the worst team in the league for right now pressuring the quarterback. The smart thing they're doing now is using a lot of their younger guys. When they started the season they had 15 guys in their 30s. If you look at their injured reserve list, you see a good portion of those. If you're re-building, you don't want to get old and they've got the oldest team in football with an average age of 27.4.
They've got a good quarterback in Derek Carr. They certainly don't have enough weapons on offense and the Bengals still have more talent than the Raiders. But it's not going to be an easy game because of the struggles of the Bengals. Their problems on defense baffle me. You can see it from the injury standpoint with a guy like Vontaze Burfict. You could see it in weeks six or seven and the injuries just started mounting all over. I keep track of it and they had five to six starters out each week.
THE EDGE: Bengals quarterback Jeff Driskel won't be pressured. The Raiders are young in the pass rush and a little slow on defense. If he can play a smart game, run the ball and not turn it over, they can pull it out. BENGALS, 20-17
The Raiders have the worst run defense in the league and while it's improving I think Joe Mixon and his running style could be a real issue for this defense. In addition, Driskel's athleticism could definitely pose a problem for the Raiders defense.
Maybe the run game on both sides is going to be an impact , but one thing that can't be ignored is that Derek Carr, in my opinion, has really turned a corner and he's starting to look like the 2016 version that was a legitimate MVP candidate. He's become more confident in decision-making and it's very clear he's comfortable in head coach Jon Gruden's scheme, something you couldn't see at the beginning of the season. They don't really have any weapons. Wide receiver Jordy Nelson is a bit slower than they would like. Especially now that he's banged up, Martavis Bryant going on injured reserve and Amari Cooper traded to Dallas. They don't have much outside of tight end Jared Cook, so what they don't have in star power they try to get by throwing to a bunch of different, lesser known people. Third down back Jalen Richard has become a real good option in the pass game because Gruden prefers a check-down over throwing it away any day of the week.
So much of the talk in the Bay Area is about getting the No. 1 overall draft pick to help Gruden's re-build. But Carr says he wants to mess that up. I think the Raiders are playing their best of the season. It may not be very good because they don't have a lot of talent, but they're executing at a far higher level than earlier in the year, which is weird because they've shed so much talent during the season but they're gaining more confidence in Gruden's scheme and what coordinator Paul Guenther is having his defense do. The Steelers win last week proved to them they can finish.
Guenther's scheme is similar to what he did in Cincinnati. He's dropping nine sometimes in coverage because the pass rush isn't even close. He understands personnel and what he can and can't do and their secondary is their strength. Cornerback Gareon Conley is coming into his own and 2016 first-round safety Karl Joseph is coming on. Guenther has done a good job getting them to buy in and play assignment sound.
THE EDGE: I keep going back and forth. I think the Bengals are going to end their losing skid because the Raiders are completely banged up along their interior offensive line. Both starting guards are in jeopardy of not playing and they're signing replacements off the street and that sounds like a Geno Atkins Thanksgiving feast. It's going to be close in the end, but I think a guy like that can really hinder what the Raiders do offensively just enough to allow the Bengals to win. BENGALS, 27-24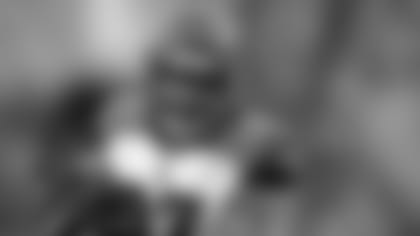 We saw the formula how the Bengals win a game with their injury ravaged roster last week. A lot of Mixon. Control the ball as much as possible. Get the Raiders off the field on third down and hopefully don't make crippling penalties or questionable decisions that wind up costing you the game. I think they can follow that formula and beat one of the weaker teams in the league.
We know Paul Guenther is a great defensive coordinator, but he doesn't have a pass rush. They have 11 sacks as a team. There are 12 players with as many or as more sacks than the entire Raiders team. I was thinking about Paul when the Raiders traded Khalil Mack.
We can remember during draft weekends when the Bengals would draft an offensive guy, Paul would always bark about a great defensive player being on the board. To be fair to him, other guys did that at other positions, but I can only imagine what his reaction was when he took that job and they traded away Khalil Mack. Ten sacks, six forced fumbles for the Bears. Some of the things he would like to do to confuse Jeff Driskel, I'm not sure he has the personnel to even try because they don't have a pass rusher.
No, I've never done a game with Brent Musburger. I hope Brent does selfies because I'd love to have the chance to visit with him. I've talked to him before. He's done some University of Cincinnati games over the years. He's 79 and going strong.
THE EDGE: I'm sure they'd love to go out with a home win. They're desperate to end their five-game losing streak. It will be close, but they'll send the Paul Brown Stadium fans home happy. BENGALS, 28-27.
Not exactly a battle of titans. The Raiders seem to be playing a little better lately if that does anything for you. Neither team has really rushed the passer and that's been to their demise. Oakland hasn't been able to rush the passer all year and these guys lately haven't had enough pressure, although there was a little bit of life in L.A. last week.
It's a bit of mystery here. We all underestimated the impact defensive end Carl Lawson was making even though he was not getting sacks. He was getting a ton of pressure and arguably he was their most consistent pass rusher who got a lot of things over to Geno Atkins and Carlos Dunlap. They've missed that, probably more than anticipated.
The moment Andy Dalton hurt his thumb it should have looked like Mixon getting plenty of carries. He's the one thing you've got now. Maybe you found a little something in the run game with some healthy offensive linemen. You've got Joe Mixon. I think you just have to do what you do best and hope it's enough. If you can just get some semblance of resistance on third down and you can flip 15 minutes in time of possession and not running 20 fewer plays. Then running the ball becomes harder to keep up with. That seems to be the philosophy and that can work against Oakland, get play-action against a team that doesn't rush the passer well and maybe get wide receiver Tyler Boyd going.
THE EDGE: I'll give it to the men. This just feels like one of those late-season games they always seem to win. Oakland on the road hasn't gone well. BENGALS, 21-19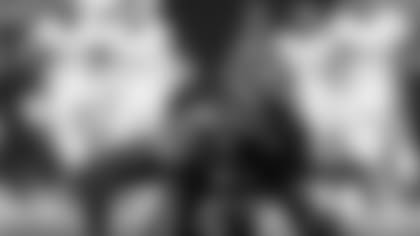 Half the Bengals' contingent for the Raiders is on injured reserve (cornerback Leon Hall, safety Reggie Nelson, wide receiver Brandon LaFell, kicker Mike Nugent), but ex-defensive linemen Frostee Rucker (38) and Clinton McDonald (40) got plenty of snaps in last Sunday's big win over the Steelers. Linebacker Emmanuel Lamur (one) not so much. But old friends Paul Guenther, the former Bengals defensive coordinator now directing Oakland's defenders, and his linebackers coach, David Lippincott, one of his aides in Cincinnati, are relying on their old players to help install the plan.
Seeing the gang can get you nostalgic about the Bengals defense under Guenther and Mike Zimmer and what they accomplished in PBS games from 2013-15. During a stretch they once beat three Super Bowl-winning QBs in three straight home games, they held foes to a 68 passer rating, 59 completion percentage and 35 percent on third down in allowing just 25 touchdown passes in those 24 games. This year at home they've been felled by a rookie (Baker Mayfield) and a journeyman (Case Keenum) in giving up 48 percent of their third downs while opposing passers have thrown 15 TDs for a 94.9 rating and a 63.8 completion percentage.
Of course, those defenses didn't have the injuries this defense has absorbed and they didn't play nearly six full home quarters without A.J. Green and Andy Dalton on offense. And the Bengals seemed to find the formula in Los Angeles last week to combat all the injuries and take the heat off the defense in a near upset of the Chargers. Led by running back Joe Mixon's career-high 26 carries for 111 yards, the Bengals limited Philip Rivers to less than half the game with the ball.
Everyone is talking about how the Khalil Mack trade robbed Guenther of a pass rush and left him with the worst pressure stats in the NFL. But look at the Oakland run defense.
The Bengals may be dead last defending the run, but the Raiders are right above them. The week after Ravens rookie quarterback Lamar Jackson gouged the Bengals for 119 yards rushing and rookie running back Gus Edwards added 115 last month, Jackson racked up 71 more against the Raiders while Edwards went for 118 as Baltimore rolled up 242 rushing on Oakland. Bengals quarterback Jeff Driskel isn't Jackson, but he's fast, athletic and clearly the Raiders had trouble containing the two threats.
If recent success doesn't dictate good things for the Bengals run game Sunday (Mixon is averaging five yards per carry in the last six games), how about historical success? In three of the last four PBS finales, the Bengals have had three different 100-yard rushers in wins: Jeremy Hill in 2014 with 147 against Denver, Rex Burkhead in 2015 with 119 against Baltimore and Giovani Bernard last year with 116 against Detroit.
But they're going to need some supporting work in the pass game. Guenther's M.O. is he won't let Mixon and leading receiver Tyler Boyd beat him. So at some point Driskel probably has to beat the eight-man front to find wide receiver John Ross or tight end C.J. Uzomah for a big play or two.