What happened in Vegas didn't stay in Vegas for Opening Day because the Bengals.com Media Roundtable is much more bullish on the club than the pundits as it emerged from its first gathering of 2018 on the eve of Sunday's game (1 p.m.-Cincinnati's Channel 12) in Indianapolis.
Peter King, who broke into punditry as a Bengals beat man for The Cincinnati Enquirer in the early 1980s and is now reigning at NBC Sports, thinks the Cincy defense is immense and goes as far to predict tackle Geno Atkins takes home the NFL's Defensive Player of the Year. So he sees an uncomfortable day for Colts quarterback Andrew Luck.
Bob Kravitz, esteemed long-time observer of Indy sports now columnist at WTHR.com, notes the Bengals' post-season potential and doesn't see the Colts providing much of a test.
Paul Dehner, Jr., the talented Enquirer descendant of King, thinks the timing of a Bengals opener in Indy has some certain Luck to it. Richard Skinner, versatile vicar of all Cincy sports as the digital columnist/editor at Channel 12, sees a play-off caliber team not having much of a struggle against a re-building club.
Let's go around The Table to get going 2018 going nine months after the ball fell in Time Square. As always, visitors first and then the chairman recognizes alphabetically.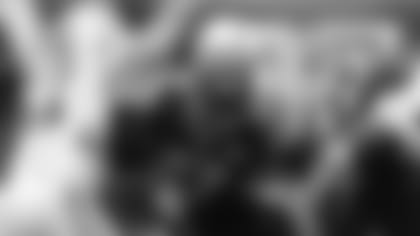 There is going to be a lot of juice in the building with Andrew Luck's first game since January of 2017. But juice only goes so far when you don't have an offensive line or people at the skill positions. The big matchup is going to be Colts rookie left guard Quenton Nelson and center Ryan Kelly against Geno Atkins and the guys in the Bengals middle.
One matchup where I think the Colts have a good chance is their tight ends against the Bengals linebackers. There's not a ton of experience there and no Vontaze Burfict and they've got two really good tight ends in Jack Doyle and Eric Ebron. That's about it, though.
I just don't think the Colts have a very good team. We don't know what's going on at right tackle, we don't know what's going on at left tackle. We don't know what's going on at one of the cornerback spots. They have a ton of holes. Where they do have guys, they have no depth.
THE EDGE: With the skill positions they've got, Cincinnati should win. They've been a play-off team five times in the last seven years and this is a play-off caliber team. The Colts are going to be lucky to win seven, eight games. BENGALS, 24-17
I think history will show that Colts general manager Chris Ballard did a very wise thing by taking Quenton Nelson with the first pick in this draft. Nelson and Ryan Kelly, assuming they're both healthy and fit, are two of their 10 most important players in this game. If the Bengals are going to win this year, I think they'll do it with a pass rush in their interior defensive line.
I'm probably not alone in this, but I was so impressed in training camp and in the preseason with nose tackle Andrew Billings. I thought they did a really good job locking up Atkins and Carlos Dunlap for a few more years. I didn't like the Bengals very much last year and I'm not sure they're going to be markedly better on offense. They may not have to be because I think they can be markedly better on defense.
It's a bad first week matchup for Andrew Luck. He wants to get into this season without facing the wrath of a really aggressive, disruptive pass rush. Having said that, I think they'll have a chance to block them OK because they've paid attention to that.
THE EDGE: The Colts don't have anybody on that defense that really scares you. They worked on the offense this year and protecting their franchise quarterback vs. doing a lot defensively. I applaud them because Andrew Luck had been getting the crap beat out of him for the two years prior to him being lost. So they had to do it, but you can't address everything at once. I like the Bengals. I think they'll harass Luck a lot and score enough to win. BENGALS, 30-22
The Colts defense is not great. They've got safety Malik Hooker, who has looked good in seven NFL games. They've got some young guys that may be something. They don't seem to have much of a pass rush, which you need to have to take advantage of the Bengals offensive line if you're looking for their weakness. I don't know if they have anybody proven that can do it effectively. If you give Andy Dalton time with these weapons against a bunch of guys that I don't think are prepared to cover that many, the offense should be the driving force to make it potentially a blowout.
You don't want to face Luck at the end of the year when he's comfortable and he's flinging it. If there's one game you want to catch him it's this one where there is some unease in his mind, maybe, when it's third-and-17 in the fourth quarter and T.Y. Hilton breaks free. Where is his comfort level in unleashing a rope down the seam? I don't know that he knows that.
There's a possibility that left tackle Anthony Castonzo might not play and that would be a huge blow for them. Every game this year we'll ask what the opponent's offensive line is like because otherwise the Bengals will destroy them up front. They have too many mismatches that they create with all those guys and too many waves of fresh bodies to get after the passer. If your line isn't stout, those guys will make your life a living hell. Luck got beat up in the preseason and they didn't move the ball very much. I think they've got issues there, too.
THE EDGE: I think the Bengals jump out quick early. I think Dalton throws three touchdowns to three different guys. They spread it around. He does a good job of finding mismatches and they hold on to it pretty easily. BENGALS, 31-17
I think the Bengals are capable of being a nine- or 10-win team. I question the depth at cornerback, but I don't question the depth that much elsewhere except maybe the offensive line. Can you get 16 games out of left tackle Cordy Glenn? Probably not. Is Bobby Hart a 16-game starter at right tackle? That's a good one. But they have way fewer questions this year than last year and they were still 7-9. Better roster. Better team. Healthier team. I think it's going to be a better team.
I think Indy is one of the two or three worst teams in the NFL. Don't know a lot about their personnel defensively. Which can sometimes be scary because you don't know. How much can Andrew Luck carry a team right now? Maybe in a year when he's fully back he can carry a team like he used to because, guess what? He has to carry that team again. I just don't see him doing it in week one. Not against this defense against this defensive front.
I think Nelson's a really good player, but can he block Geno Atkins at this point in his career? There's no one in college football that is going to get him ready for that. You look at the preseason Billings had, suddenly that's a two-man nightmare getting quick up-field pressure either against the run or pass. I think this defensive line might be one of the best in the NFL.
THE EDGE: I think the Bengals are two TDs better than the Colts and, honestly, if they go up there and lay an egg, we've got a whole new ball of wax. A lot of questions to ask. I don't think that's going to be the case. This is a play-off caliber team against a team in a re-building mode with a quarterback that is going to take time to come all the way back. BENGALS, 31-17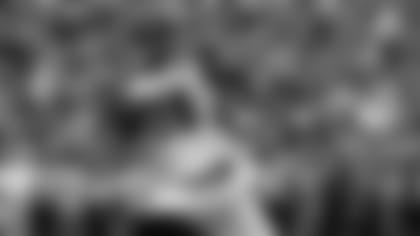 The one thing Vegas seems to miss is that as bad as the Bengals were on offense last season (and the worst running game in franchise history bad), they still managed to win seven games. Go back and look at the stats and they should have gone 4-12. Maybe.
So the Bengals halved it. They didn't go all in and rip it up and they didn't just merely tweak it. They kept that offensive core intact but did exactly what they had to do and overhauled the offensive line with new technique, personnel and culture and gave the overall scheme an injection of new ideas from coordinator Bill Lazor's new playbook
They have a new defensive coordinator, but the only changes for a unit that was ranked 15th was the addition of NFL-proven three-down middle linebacker Preston Brown that burnishes their run credentials and first-year coordinator Teryl Austin's pressure schemes. That's about all they needed for a pass rush that many regard as elite and a secondary manned by three first-round cornerbacks. They're running the same 4-3 and that helps with the continuity.
It's a rush and cover league and the Bengals can do that. And that's why they get the edge Sunday. Their strength, that D-line, is pitted against the Colts' biggest question, a young, beat-up and revamped O-line. Colts quarterback Andrew Luck is a great player who hasn't played in a season after shoulder surgery. And he'll continue to be great. But what he can be Sunday against this D-line isn't what he'll be in December so the Bengals can thank the timing. Luck has never thrown a pick against the Bengals in three games with seven TDs and there is Fort Wayne's Jessie Bates sitting in the middle at safety making his first NFL start.
Everyone is looking at the matchup of Luck's line and Atkins' line and they should. But look at Bengals wide receiver A.J. Green against the Colts secondary. Yes, safety Malik Hooker is a legit playmaker. He's also played in only seven NFL games and Green has played in seven openers and has been a monster in many of them. He averages six catches and 103 yards on Opening Day, when he's had two of his eight biggest days.
And Hooker doesn't have much experience at corner to give him help with two sophomores that haven't played much more than him. Kenny Moore II is scheduled to make his sixth NFL start and Nate Hairston his fifth.
Yes, the Colts have two fine tight ends in Jack Doyle and Eric Ebron with Luck finding them instead of Jacoby Brissett and the Bengals don't have linebacker Vontaze Burfict. As long as the Bengals do what they did last year and take away wide receiver T.Y. Hilton on two catches for 15 yards, Doyle's 121 yards on 12 catches ended up not hurting them even though the Colts outgained them by more than half a field in Cincy's 24-23 victory.
But the Bengals real edge is in their coaching experience. Rookie Colts head coach Frank Reich is a brilliant and experienced play caller, but it's his first game as the top man and his three coordinators are making their NFL debuts as the guy in charge of their units with a new offense and a different defensive alignment.
Meanwhile, Bengals head coach Marvin Lewis, in his 241st game, has offensive and defensive coordinators on their second stops in the league and a special teams coordinator that has been with him every kick of his 16 seasons.
Now the Bengals, who beat the Colts on paper, have to print it.