It seems only fitting that it comes to this Sunday's finale in Pittsburgh (4:25 p.m.-Cincinnati's Channel 12) when the Bengals try to muck up the Steelers' post-season hopes.
Remember when the Bengals were 4-1? It was the dastardly Steelers winning their seventh straight over the Bengals back on Oct. 14 in the last 10 seconds that started their slide to 6-9. The Bengals.com Media Roundtable, breaking from their meeting in Pittsburgh's 1940s William Penn Hotel, sees an old-fashioned workman-like effort by a Steelers team sniffing playoffs against a Cincinnati team smelling only the liniment of 18 players on injured reserve.
When's the last time you saw a majority of newspaper scribes on The Table? This one with three, headed by Pro Football Hall-of-Famer Ed Bouchette, a 2014 McCarron Award winner who has anchored The Pittsburgh Post-Gazette's Steelers coverage for years. When you get a Hall-of-Famer, you don't need a national voice. Bouchette can walk you through the key games that the Steelers have lost to back-up quarterbacks the past few seasons, but he doesn't see that happening Sunday with Bengals quarterback Jeff Driskel also throwing to back-up wide receivers.
Bouchette's opposite number on the P-G's depth chart, sweet-swinging Gerry Dulac, also a noted golf scribe who once scored a hole-in-one that was reported to the pro shop by Arnold Palmer, sees the Steelers taking out a season of frustration on the Bengals with a leisurely Sunday closing-round 65.
The Cincy beat reporters see it much the same way. Paul Dehner, Jr. of The Cincinnati Enquirer predicts a long day for the Bengals defense against the Steelers' underrated offensive line and Jay Morrison of The Athletic figures if the Browns offense roll up a big number on the defense so can the Steelers.
Let's go around The Table. As always, visitors first.
The Steelers have been stunned down through the years in any number of games in which they were heavily favored against a quarterback nobody ever heard of. Nothing would surprise me.
In 2014 Tampa came into Heinz with Mike Glennon and won. And Glennon beat them again last year with Chicago. In 2015 they just had to beat Ryan Mallett and Baltimore to make the playoffs. Mallett had just got there the week before and he upset them. It looked like Mike Vick and the Jets knocked them out in 2015 when they beat them, but the Bills upset the Jets and that's how the Steelers got in to go to Cincinnati to play that crazy play-off game.
Crossing routes kill the Steelers. Short crossing routes. They've got a good defense, but they don't get turnovers. And the Steelers give the ball away. That's been their main problem. They give it up and don't get it back. Or it's like in New Orleans last week. Safety Sean Davis got an interception in the end zone, but two fourth-quarter fumbles killed them. Running back James Conner is back after three games out, but I don't know how he's going to be. They abandoned the run last week in New Orleans and threw it 50 times.
THE EDGE: Even though this is one the Steelers have screwed up in the past, I'm going to pick them to win. But it would be the exclamation point of the season if Cleveland beats Baltimore and the Steelers lose to Cincinnati. The Steelers may have the Bengals' number, but it's because the Bengals have screwed it up, not the Steelers. STEELERS, 34-21.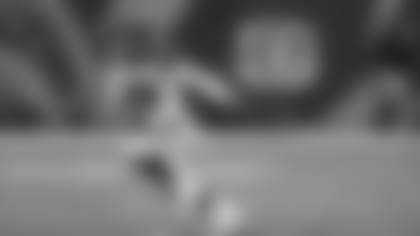 The Steelers have been in six straight games where it's come down to the final play in the final seconds and they're 2-4. They were up 23-7 on Philip Rivers and a penalty stopped it from being 26-7. They couldn't hold them. That's how close it's been. Their defense just hasn't been able to protect leads and get the one stop they need to win. The defense's Achilles' heel has been the pass play and while the secondary play has been OK (the numbers are good, they don't allow many 300-yard passers or big pass plays), but their biggest weakness is they have no inside linebacker because they've never been able to replace Ryan Shazier.
They can't cover and they get exposed. Rivers did it. Tom Brady tried to do it. So they've been using six defensive backs a lot, a lot of dime stuff and they use safety Morgan Burnett as a linebacker. They had a whole offseason to address the loss of Shazier and they didn't do it.
The numbers for Steelers wide receivers Antonio Brown and JuJu Smith- Schuster are through the roof. No duo comes close to them with numbers. And to me, quarterback Ben Roethlisberger has been as good as he's ever been, if not better. It might be his best year. He's got eight touchdowns in the final minute of the first half this year. In all the games teams have scored, he's come right back and answered. He's thrown his share of interceptions, but the numbers speak for themselves. He's as good as he's ever been.
The Steelers are very good in the red zone. They're leading the league in touchdown percentage down there. Antonio Brown's numbers may be a little down but they're close and he's still their big touchdown maker with 15 this year.
They won't have kicker Chris Boswell Sunday after a really tough year and that has been a weakness. He's been the most accurate kicker in the league the last three years and in December and January he was 46 of 48 when it was cold and the games were big. He's missed seven field goals this year. Most in the league.
THE EDGE: I think the Steelers win big. All the things that went wrong are going to go right and it might not matter. The pressure is off. I don't think they'll play tight. That's not their style. They'll have a big, explosive game. Then they'll say, why didn't we play like this the last six games? The reality is they have. They just haven't finished. STEELERS, 41-10.
It's a tough spot for the Bengals. They're playing a team that has already had their number for a long time and they've got the worst team they've had against them in a long time with all the injuries at the end of a long season. Tough sledding as they say.
Jeff Driskel, the Bengals' back-up quarterback, is a good athlete. You knew his development would have to involve throwing more consistently down the field. Teams just know he's not able to do anything much down the field with any continuity. When you don't have any weapons, anyway, load the box and stop 28 and call it a day is the answer and the Steelers should be able to do that.
The Steelers have had some weird meltdowns at the end of games, but I don't think the Bengals have the firepower on offense to create a meltdown. It would have to be a defensive showcase. It will be fun to watch Bengals cornerback William Jackson vs. Antonio Brown and JuJu because they're throwing it so much. It's a good test for those guys. Cornerback Darqueze Dennard's last time out there before he hits the market. It will be a big deal for them.
What gets overlooked is how good Pittsburgh's offensive line has been. No matter whom is back there taking the ball they've been able to run it and protect it. The Bengals' pass rush hasn't done much. They were dominant early in the year and we just haven't heard from them since except for the fourth quarter against Oakland. That's not good against Ben.
THE EDGE: I just don't think the Bengals get anything going offensively and there's too much on the line for Pittsburgh to come out and lay an egg. STEELERS, 31-13
It's hard to see this one not playing out the way everyone thinks it's going to play out. The Steelers have everything in the world to play for. People are saying if the Steelers look up at the scoreboard and see the Ravens killing the Browns then they'll lose interest. That's not the case because even if both teams win they're still alive because they sneak in with a tie on Sunday night. I don't see any relaxing now from the Steelers. They've got running back James Conner back. They've lost four of five, but they played great teams with the exception of the Raiders. Getting Conner back is really going to revitalize them.
I don't know if the Bengals players are going to be looking too far into Monday yet. I think that's a fan thing. I think they'll play hard, I just don't think they match up very well. Unless they get a defensive score or a special team score, I can't see them getting even close to 20. And if the Browns can put up 493 yards on the Bengals defense like they did last week, the Steelers can absolutely do that. That Steelers offense is fourth in the league.
All these loses to injury before wide receiver Tyler Boyd added up, but I think the Boyd loss is really the big one now because that passing game is just not there. As good as Bengals running back Joe Mixon is he's not going to be able to run the ball against a nine- and 10-man box.
THE EDGE: It's going to be a long day for the Bengals. With the Boyd loss, it could be one of those blow-out games. STEELERS, 38-17.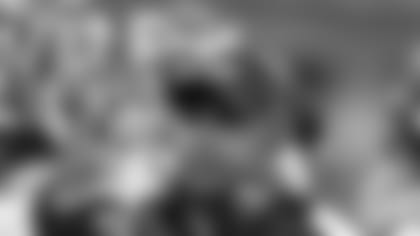 Well, at least the Bengals don't have to deal with Steelers kicker Chris Boswell after he suddenly went on IR Friday. In the last three years he was 46 of 48 on field goals in December and January and it seemed like everyone beat the Bengals. Naturally they miss him in Boswell's worst year of seven misses and now get an undrafted rookie named Matthew McCrane. McCrane has kicked in four games this season with two clubs and is 5-for-9 with a long of 44 and two misses between the 40s and two misses from beyond 50.
If Bengals running back Joe Mixon gets the AFC rushing title, he'll earn it against a top ten Steelers rush defense that needs to win at home to get in the postseason and knows the Bengals can pretty much only run it. That's a good focal point. The offensive lines. The Steelers don't get enough credit it for theirs and while the Bengals offensive line has its issues and needs off-season help, they're on the verge of having their biggest yards per rush (4.6) since 2000's 4.7 after successfully ripping up the run game scheme after last season.
But the Bengals have to dent that line with a pass rush that has mysteriously disappeared. Pittsburgh is going to be a tough place to find it. Big Ben isn't leading the NFL in passing by himself. He's jacked it up 630 times and has been sacked once every 27 passes.
The Steelers linebackers haven't been able to respond to the loss of Ryan Shazier and get hurt consistently over the middle in coverage. Sound familiar? The Bengals backers have struggled covering people there, too, with Vontaze Burfict missing nine games and playing hurt in much of the remaining seven. Can the Bengals hurt them more than they get hurt with say a guy like running back Giovani Bernard after he only had just two touches last week in Cleveland?
 In the next 48 hours the Marvin Lewis guessing game is going to stop. Either way. He returns or not. But on Sunday the Bengals have to remind themselves the cupboard isn't bare for whoever is in the kitchen and need to get solid games out of the guys left that are taking them into 2019.
That means big games from Mixon and Bernard. Defensive end Sam Hubbard bouncing back from a bad game and get that rare rookie seventh sack. They need safety Jessie Bates to finish off a solid rookie season with some tackles to give him the team tackling title. The two veteran first-round corners, William Jackson and Darqueze Dennard, and rookie slot corner Darius Phillips, have to give them good enough games worthy of what they need from them in the future.
And that emerging special teams group of young players has to be a factor, too, to keep this thing a game and have something to hang their hats on Dec. 31. Keep it close with Joltin' Joe and the kicking game and make the Steelers' kid kicker beat them late.