While you can debate Sunday's game (1 p.m.-Cincinnati's Channel 19, click for tickets) is the most impactful at Paul Brown Stadium in the regular season since the AFC North championship season of 2015, there's no denying a win over the 3-3 Buccaneers gives the Bengals the most wins in the AFC North at 5-3 and makes next week's bye a break rather than a bust.
The Bengals.com Media Roundtable not only promises the offensive fireworks that were missing last week, but unanimously agrees that the Bengals supply enough of them to outlast Tampa Bay.
Alex Marvez, the Sirius NFL Radio talkmaster, and Jay Morrison, who covers the Bengals for The Athletic, come down on the home-field side of a derby that features two defenses that have spent the season getting demolished by injury.
Rick Stroud, who has been covering the Bucs since 1990, long before Sirius, The Athletic and The Tampa Bay Times where his dispatches now appear, takes the Bengals, in large part, because they're not the Browns. Dan Hoard, the encyclopedic play-by-play man on the Bengals Radio Network, gives voice to the belief that the Bengals offense gets to finally have a day in October.
Let's go around The Table. As always, visitors and the alphabet first.
You potentially have a game that produces a lot of points. The Bucs are prone to self-inflicted wounds. Penalties, turnovers. But they put up almost 500 yards (456) on 95 plays last week against the Browns. They're a legitimate big-play-down-the-field-passing attack offense with lots of targets. They don't back away from throwing it. Even though they'd like to have balance, they're OK throwing it.
They're going to be heavy on the pass. They're not a good running team, but they still have fairly capable backs. Ronald Jones II, the second-round pick from USC, has had a slow start but if they get him in space he's really fast and has made some big plays in the pass game. They are an explosive offense and I would expect they would be so against Cincinnati at times. They haven't been that efficient in the red zone, though.
Defensively they're going to give up lot of yards. I would expect Bucs interim defensive coordinator Mark Duffner to do things like he did against Cleveland last week, which is prevent explosive plays and not let receivers run scot-free. The Browns didn't have a pass over 23 yards and just one pass of 23. And they were really good on third down. Can they stop Cincinnati's offense? No. They're going to hope their offense outscores them. To me, when these guys play it's a little like a tennis match. You have to hold serve and score touchdowns because the other team is going to score touchdowns. I don't like the matchups. They don't have anyone that can cover A.J. Green. They don't move cornerback Brent Grimes all over the field.
THE EDGE: I look for a high-scoring game. The rain might be a factor passing the ball. It's sort of like who has the ball last. I think the injuries on defense catch up to the Bucs and they've struggled already on defense. And this is not the Cleveland Browns offense. This is the Cincinnati Bengals and they're much more advanced. BENGALS, 35-28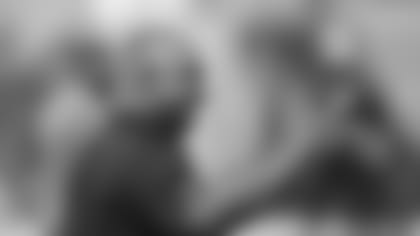 You get that feeling again that Marvin Lewis has to help this team shake off the same things. Same old Bengals. Fall short against Pittsburgh. Look terrible on Sunday Night Football. They're passing too much. They've got to get back to running the ball. This is a good week to do it. Bengals offensive coordinator Bill Lazor has to go back to the ground. He has to take some of the pressure off a defense, where I don't know what's going on.
I don't want to say this is a must game. But this is a really pivotal game for the Bengals. You've got be able to beat teams that are struggling for answers themselves in a situation like this. It's going to test this Bucs defense. It's going to be a high-scoring game.
Duffner did a nice job adjusting last week in his first game as defensive coordinator. Guys played with a lot of energy, a lot of emotion. Still, without tackle Gerald McCoy and end Vinny Curry they're limited and their secondary is shaky. But if the Bengals are taking this team lightly, they're going to be in for a rude awakening.
THE EDGE: The home-field advantage should help, theoretically, Cincinnati. Maybe some of the pressure being off. Really, how much worse can it get after last week? BENGALS, 31-27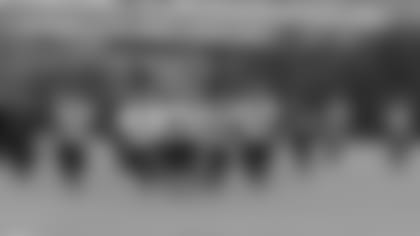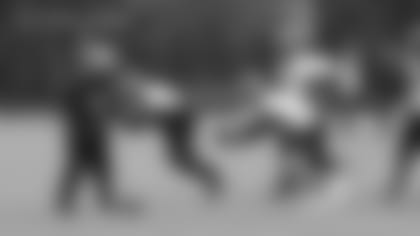 The problem is the Tampa Bay passing attack against the injured Bengals defense, especially the injured linebacker corps against their tight ends. O.J. Howard and Cameron Brate are both legit. So that's a problem. I would like to think, though, the Bengals can get a turnover or two against Bucs quarterback Jameis Winston. Since coming back from his suspension, he's thrown more interceptions than touchdowns and I think the Bengals are due to have a couple of interceptions in a game and I think the secondary is good enough to pull it off. That would help negate Tampa Bay's passing attack.
One thing I don't think that has been talked about enough about last Sunday in Kansas City is what the Chiefs did to help make those 18 missed tackles possible. Running back Kareem Hunt is unbelievable. Wide receiver Tyreek Hill is unbelievable. It's not like they weren't trying to wrap them up. They could have used more help from their teammates, but those were the best broken tackles I've ever seen. I don't know if there are two other players who are capable of doing that on the same team.
You've got to be wary of the deep ball with Tampa Bay, although I don't think Winston throws the deep ball as well as Ryan Fitzpatrick. But you can't let them throw it over your head twice for 75-yard touchdowns like the Eagles did.
On the flip side it's a Tampa Bay team that's giving up nearly 33 points a game. The defense was better last week with Duff running the show. I think they've simplified things. I still think the Bengals have to have 10-play drives. They're not going to give up the deep ball like they were earlier this season, but I think the Bengals are capable of that. I think they're adjusting to the changes they've been dealt at the tight end position. I don't know if they'll get 33, but I think they can get to 27.
THE EDGE: The Bengals are a good team. A good, desperate team. They're playing at home with a lot at stake. I think the veteran leadership on the team and the great players that they still have will show up. They've lost some really good players, but most of their superstars are going to be on the field on Sunday. Andy Dalton is playing. A.J. Green is playing. Geno Atkins is playing. Carlos Dunlap is playing. Will Jackson is playing. The guys that are the key reasons this is a play-off type team are going to be on that field and will rise to the occasion. BENGALS, 27-24.
I see a shootout. It's hard to justify why because it's not like the Bengals are getting back any key pieces on offense. I just think things got away from them so quickly in Kansas City. You know what a tough atmosphere that is. I think it will be different here and the offense will get things going like it did earlier this year. I don't think they're going to fall in a hole and I think they'll be able to use running back Joe Mixon more. I think that was the plan last week. Run Mixon. Get him the ball. Shrink the game a little bit. I think we'll see a heavier dose of Mixon than we've seen in the last few weeks. They came out last week and ran it on some first downs and then went right back (to the pass) on the second downs. Obviously, Lazor is looking at the big picture of the game plan. Andy is looking at the micro with the run-pass options. This play only. They want to run the ball, but they're getting pass looks instead of run looks and that's the way they go. I think they find a way to get Mixon more carries this week. Tampa Bay's defense is really banged up. Their linebackers are like the Bengals tight ends.
You wonder about the Bucs' No. 1 offensive rating. That's based on total yards and a lot of that was built in the first couple of weeks when Fitzpatrick just went crazy. They are still really good, but I think they're still riding the first couple of weeks. But when you look at how the Bengals have struggled covering running backs and tight ends, it has to be a concern because the Tampa Bay tight ends are really good. O.J. Howard is a first-round pick. Cameron Brate is having a good year. They could expose the Bengals in the middle of the field like others have.
THE EDGE: Everybody says three points for the home-field advantage. I just think the Bengals find a way. They need a win. 4-4 at the bye wouldn't be a disaster. But 5-3 could kind of erase what's happened the last couple of weeks and make the outlook for the second half of the season much better. BENGALS, 31-28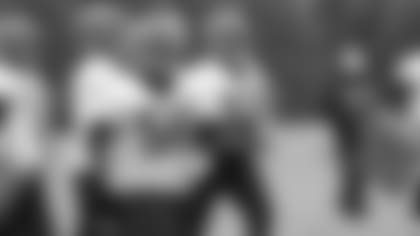 When the Dalton-Green Bengals were going to five straight playoffs from 2011-2015, they had the ability to nip losing streaks. Only once in that stretch did they drop three straight and only twice did they lose back-to-back games at PBS and that was all in 2012.
In the past two seasons the streaks have been too common. They had two three-game losing skids last season that included two back-to-back home losses and one three-game skein in 2016 while avoiding two straight home losses.
So here we go. It's their first appearance at PBS since the Steelers caught them in the final bizarre 73 seconds of a 28-21 loss and they're also fighting the hangover of last Sunday night's Kansas City calamity that gives them a 4-3 record.
And if the standings don't suggest it's huge (5-3 gives them the most wins in the AFC North) or the schedule doesn't banner big (they head into a perfect mid-season bye), then Monday's players-only meeting tells you all you need to know that this is one of those turning-point-in-a-season games even before kickoff.
It wasn't a come-to-A.J. Green meeting and they probably happen more than we know. But it was important enough that he spoke and so did Dalton and so did Carlos Dunlap. Players know when they need one and they know they need this one.
Plus, there's a sense the Bengals are at a crossroads with an offense that has declined sharply since the heady days of September and may re-evaluate their use of the running game, which has been close to nil the last two weeks on first down despite running back Joe Mixon's 4.8 yards per carry on 24 attempts. They love how Dalton runs the run-pass option. He almost always makes the right call. But the fact is their banged-up defense that has had trouble stopping people no matter who has been in the lineup has played the fifth most snaps in the league and a 71-30 pass-run ratio the last two weeks against top level offenses just hasn't worked. The stats say they need to run. Run clock.
The matchup isn't great. The two things we know are the Bucs can rack up yards and the Bengals are on pace to give up the most yards in their history. No, the Bucs don't have Patrick Mahomes, Tyreek Hill or Kareem Hunt. But crafty wide receiver DeSean Jackson leads the NFL in yards per catch and he's fast enough at age 31 that a report surfaced during the week the Bengals are going to uncharacteristically follow him with their best cover cornerback in William Jackson, although head coach Marvin Lewis poo-poohed it. Plus, wide receiver Mike Evans is a jump-ball terror. The good news is that Bucs quarterback Jameis Winston is one of the least effective down-field passers in the league with PFF marking him down for two of 11 on passes of at least 20 yards.
But he won't have to throw it that far looking for his talented band of tight ends, a position group that has dogged the Bengals this season on both sides of the ball. With SAM linebacker Nick Vigil out, middle linebacker Preston Brown nursing an Opening Day ankle sprain and WILL linebacker Vontaze Burfict getting called out by Lewis, the last two teams have shredded the Cincinnati middle. After the Steelers tight ends combined for 14 catches and 129 yards, Chiefs Pro Bowl tight end Travis Kelce racked up 95 yard on five catches while Demetrius Harris added a 17-yard TD catch.
Now the Bengals are facing three excellent young tight ends, headlined by sophomore O.J. Howard. It will be recalled that Howard, a 6-6, 251-pound beast that runs the 40 in 4.5 seconds, was at the top of the Bengals' draft board in 2017 along with wide receiver John Ross. While Ross (groin) misses his third game of the season, Howard rambles in with 17.5 yards per catch to lead all tight ends on 20 balls. And Brate, the 6-5, 235-pound Harvard tight end, has 20 touchdowns in his last 51 games.
But the Bengals offense should be able to keep up with the Bucs even if old friend Mark Duffner has brought some stability. The secondary is green (and may be even Greener Sunday) and has allowed an NFL-high 18 TD passes and 125.8 passer rating. Plus, he won't have two of his best linemen in tackle Gerald McCoy and end Vinny Curry. And in what may open things up for Mixon, he also won't have his heart and soul in middle linebacker Kwon Alexander.
It looks like the two-way scoring circus we didn't get last week is headed this way a week late. And if the Bengals leaders get their way, they'll have two weeks to savor 5-3.