Bengals. Steelers. Sunday (1 p.m.-Cincinnati's Channel 12) at Paul Brown Stadium.
Is it going to be The Brawl in the Paul that the Steelers won, 18-16, a few years ago, in the same season the Bengals won a 16-10 tractor pull at Heinz?
Or is it going to be like the last time they met in last year's Monday Night 100-yard fireworks lighting up each half at PBS when the Steelers' Antonio Brown and Le'Veon Bell each had a century through the air and the Bengals' Giovani Bernard nearly got it from scrimmage with 96 as Pittsburgh erased 17 early points and caught the Bengals at the gun, 23-20, when Chris Boswell ran his career field-goal skein to 20-for-20 against the Bengals.
The Bengls.com Media Roundtable is as polarized as a mid-term poll. But not when it comes to the margin of error. Most of our esteemed pundits see a high-scoring outburst mirroring the offensive orgy dominating the NFL this season.
Mike Garafolo, the former hardscrabble beat scribe for The Newark Star-Ledger now the smooth co-host for NFL Network's "Good Morning Football: Weekend," has been on site this week impressed with the maturity and skill of the Bengals offense and points to a Cincinnati win. So does ESPN.com Bengals beat reporter Katherine 'Kat,' Terrell, who goes with the striped cats in this one that is simply the pro version of her beloved LSU Tigers battling 'Bama citing an injection of youth in the rivalry.
Gerry Dulac, the highly-regarded Pittsburgh Post-Gazette Steelers' beat guy who along with estimable partner Ed Bouchette is the only one on the Pittsburgh side left besides Big Ben that was here in The Knee Game of '05, has seen the Steelers run the ball enough on the Bengals to give the nod to running back James Conner in a tight Steelers victory. So does Jay Morrison, The Athletic's professor of profootballreference.com who logs another win in the Steeler index pounding the ball against the Bengals.
Let's go around The Table. As always, ladies and visitors first:
I definitely think the Bengals have a mental block when it comes to Pittsburgh. I think that was clear last year when they blew a 17-point lead. But I also think it's to their benefit they have so many young players that don't have that mental block because they haven't played Pittsburgh. For those players there is a good chance it is just another game unless Cincinnati hypes this game up too much inside the locker room. It kind of makes it a tossup.
Steelers running back John Conner has played very well and the Bengals have not been able to stop the run. I think missing running back Le'Veon Bell is huge for the Steelers but you could also say missing tight end Tyler Eifert, running back Giovani Bernard and wide receiver John Ross is huge for Cincinnati. I think Cincinnati's offense has played well for the most part. Maybe last week was a little bit of a let-down game after that win in Atlanta, but this is the best offense we've seen in years so they can definitely match up in that way with Pittsburgh.
THE EDGE: This is a tough one to pick. I lean to the Bengals in this one in a close one. Their offense is going to be able to match Pittsburgh. It all comes down to whether the Bengals have overcome this mental hurdle. If they do that, they have the talent to beat this team. BENGALS, 23-21.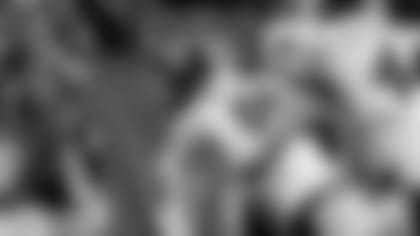 The Steelers' ground game had been struggling. Conner had a productive opener vs. the Browns and then they averaged just over two yards a carry the next three games and last week that changed with Conner getting 110 yards. The Steelers have had success running the ball against the Bengals and I imagine they'll try to do the same. I don't think Ben is going to come out throwing 45 times, although nothing surprises me in today's NFL.
But I believe after what they were able to do last week they'll try to emphasize the run again and see if the Bengals can stop it. They haven't been great against it, rated 23rd in the league. Their front people play up the field and I think that's one of the reasons over the years the Steelers have taken advantage of that. They're a four-man front. They're not a two-gap scheme. They want to get after the quarterback and they bring their people up the field and I think the Steelers try to exploit that. In the last 13 games the Steelers have averaged 27.5 carries for 112.8 yards and in those 13 games they've rushed for 150 yards or more four times and they're 10-3 in those games. After last week they seem comfortable with the run again.
The Steelers defense isn't a shut-down defense. I don't know if there are any in the NFL anymore. But we saw them last week shut down Matt Ryan and Julio Jones.. Jones didn't have a catch until the fourth quarter and despite a 20-yard run by Devonta Freeman they held the Falcons to 62 yards rushing. That was their most complete game. They've been spotty. They've given up 10 passes more than 30 yards. The consistency hasn't been there, but you see some flashes. They're solid.
This is the most average group of 3-4 linebackers they've had since I can remember despite the fact T.J. Watt had a monster game last week with three sacks, three QB hits and three pressures. We saw him do that in the opener vs. Cleveland and then not much in the next three games. I think their two front people, the ends Stephon Tuitt and Cam Heyward, are the strength up front and I think despite the numbers they have some young talent in the secondary. They've been trying to pay attention to that the past two years because they've been so bad. It isn't the weakness it has been.
THE EDGE: I picked the Falcons last week, not because I didn't think the Steelers were capable of beating them but based on what I had seen at home games they needed to show me they could do it as opposed to thinking they could do it and they showed me last week with a fairly complete game. Even though the Bengals have shown resiliency and are averaging a lot of points, the Steelers have had a lot of success at Paul Brown. That kind of mojo doesn't matter to the players,. It matters to us and the fans. But their success there has been uncanny. STEELERS, 30-27
The Bengals are putting up a lot of points, then you get here and it's 'We're just barely getting by.' Even in the Atlanta game they left plays there. They could have put up 50. It's encouraging they're putting up as many numbers as they have and there's room for improvement Last week it wasn't smooth offensively, but the defense bailed them out. That's what you want. Complementary football. You've got to love it.
The loss of Eifert is a problem. He has to be accounted as receiver and that's a tough one. I was asking Andy Dalton if he could tell its Steelers week around here and he immediately knocked it down to it's not so much the Steelers but it's an AFC North game we can use to get control of the division. That's a little bit of 'Don't focus on the mystique of the Steelers and the success we haven't had against them and just look at the opportunity that it is.' You'd hope with enough young guys they have here and have rolled over that maybe a lot of guys don't have those bad memories.
The Steelers defense is pretty solid, but they're really missing linebacker Ryan Shazier. He was good in zone coverage and keeping guys on the same page. You hate to boil down to football when that guy is going through what he's going through. But he's been a big loss for their defense. I really feel like at times they've been lost on the second level of their defense because he's not there.
I gather that a lot of the frustration in Pittsburgh is due to Bell not being there. Because that's a dynamic that has to be accounted for. Conner's been great. But I think Conner has done a lot of good things because he doesn't garner the attention that Bell usually gets. That's the sense I get from talking to people there and elsewhere. I really feel like Bell being there opens up so many things for other guys. That's a different dynamic.
THE EDGE: Here comes your 10-7 game because I'm about to go higher. It's close. Any time you get little turnover between teams the quarterbacks are the same, the head coaches are the same I tend to believe there are no secrets and it comes down to who is going to execute rather than surprising people. Both offenses are scoring and both defenses have struggled, Pittsburgh's in particular, so I'll go with a high score. I like this Bengals team. They're finding ways to win games even though they haven't played a complete game. I come here expecting nothing but sunshine and roses talking about the offense and they're saying, 'We could be better, we could be better.' And they can despite not having Eifert. They have weapons. BENGALS, 31-27.
It's going to come down who is going to outscore the other offense. I think it's going to be a high-scoring game. It kind of flies against what these Steelers games typically are. But neither defense is playing really well right now. Both offenses seem to have things going pretty well. This could be another game like Atlanta, where it's just a shootout and who has the ball last wins.
Defenses don't win championships any more. But maybe that is what it comes down to. Not who has the ball last, but which defense makes the biggest stop at the end of the game. That was big last week when the Bengals ended their turnover drought. They went two games without one and they get three of them. The Pittsburgh offense seems to have adjusted without Le'Veon Bell. John Conner had a big game last week. There are a number of nondescript backs that have run for 100 yards vs. the Bengals. Guys like Mewelde Moore, Jonathan Dwyer. Pittsburgh just finds a way to run the ball down the Bengals' throats year in and year out. Maybe it does turn into an old AFC North game. We don't know. They'll stick with what's working.
THE EDGE: You never bet against the trend. But we're not putting money down here. If you throw all the history out, you have to lean toward the Bengals. But with this rivalry I don't think you can throw all the history out. I think the Steelers are in these guys' heads no matter how much they want to say it's not the case, no matter how much they want to say it's a young team. I just think the Steelers find a way to pull this out. They're a little more desperate sitting at 2-2-1. Boswell at the gun. STEELERS, 33-31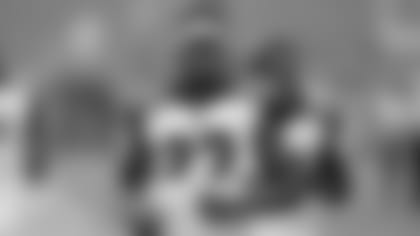 There they go again. Just when you think the Steelers have gone off the rails and can't run the ball, they come into The Paul off a 131-yard rush game and running back James Conner showing why he's more than a worthy successor to Le'Veon Bell. Conner isn't Just A Guy. Strap it up because he's the future and a good one.
Not only is Conner coming off a 110-yard game, but he grabbed 75 more yards through the air on just four catches. If that worries Bengaldom, it should. The Bengals have had trouble covering backs out of the back-field this season and even more trouble covering the check-down pass, which is how Roethlisberger is getting the ball to Conner. The last time they met Bell hurt them more through the air with 105 yards receiving than on the ground.
The Bengals backers were razor thin that night. As every Cincinnati school kid knows, WILL linebacker Vontaze Burfict wasn't on the field for the Steelers' last drive because Pittsburgh wide receiver JuJu Smith-Schuster knocked him out with a concussion. And SAM backer Nick Vigil and Vincent Rey, Burfict's backup, were inactive. All Big Ben had to do was flip it underneath.
Vigil and Burfict are back and while Rey is only playing special teams, they've got a new presence in the middle in Preston Brown. Even though Brown has been nagged by an ankle injury, he gives the Steelers' running game a different look with two 250-pounders as he teams with Burfict in the middle. That's the key matchup. Can they control the middle of the field?
Other key matchups are A) Steelers' linebacker T.J. Watt's NFL-leading six sacks vs. right tackle Bobby Hart; B) two great cover battles between Bengals wide receiver A.J. Green and Steelers cornerback Joe Haden; C) Steelers wide receiver Antonio Brown vs. a trio of Bengals corners that includes William Jackson, the third-year player that had his break-out game against the Steelers last season; D) Bengals left end Carlos Dunlap's two sack-strips vs. his college buddy Marcus Gilbert, the Steelers right tackle.
The Steelers don't have Bell and the Bengals don't have Bernard. They don't have Eifert and they don't have Ross, either, but they didn't have those two last year on Monday night, either.
Go back to 2014 when the Bengals won ten games without Eifert and wide receiver Marvin Jones. They lost both games to the Steelers because in the first one they allowed 193 yards rushing and then they lost what amounted to the AFC North title game in Pittsburgh with Cincy driving for the winning score in the last two minutes until safety Mike Mitchell hit Bengals wide receiver A.J. Green after a big catch to cause a red-zone fumble. Mitchell's hit in Green's head got a lot less play than Burfict's hit on Brown year later in the playoffs, but it amounted to the same thing. A star receiver was lost for a post-season game.
If the Bengals continue their fourth-quarter magic that has marked this season in which they've come from behind to get three of their four wins, that may be enough in this grindingly tight series. The Bengals have scored 56 points in the fourth quarter this season, second best in the NFL after scoring just 68 last season after the Steelers blanked them twice. In the four games since the Bengals put up 16 points in the fourth quarter of the '15 Wild Card, they've scored just seven points in four quarters of the last quarter.