The Hue Dey Bowl pitting the Bengals vs. the Browns Sunday at Paul Brown Stadium (1 p.m.-Cincinnati's Channel 12, click for tickets) finds two teams looking to break away. The 5-5 Bengals seek to separate themselves from the four other 5-5 AFC teams and the 3-6-1 Browns are trying to unchain themselves from two decades of drudgery with a winning AFC North record as their latest fired head coach Hue Jackson stares at them from the other sidelines.
The Bengals.com Media Roundtable isn't as confident as the Cleveland locker room, where the two safeties, Jabrill Peppers and Damarious Randall, say the Browns are going to "kick their ass." All but ESPNcleveland.com Browns analyst Tony Grossi give the nod to the Bengals with Grossi citing the Browns' new-found swagger under new head coach Gregg Williams being a factor in breaking the Bengals' seven-game winning streak in the series.
But Alex Marvez, the Sirius NFL Radio TalkMaster, thinks the Browns' Intel Jackson gives the Bengals an edge in a rivalry he sees beginning to creep to Cleveland's advantage.
Katherine Terrell and Jay Morrison, the Bengals beat reporters for ESPN.com and The Athletic.com, respectively, both come down on the side of the home team. They'd feel better about the call if Bengals wide receiver A.J. Green is playing, but they're looking at the overall rosters, the momentum gained from the series winning streak and the home-field advantage.
Let's go around The Table. As always, ladies and visitors first:
I was wrong when I predicted the Bengals to win last week in Baltimore, but it's not entirely surprising since their defense struggled so much. With middle linebacker Preston Brown out for the year, continuing to be injured at linebacker is going to be a huge issue. However, I just think they're going to handle the Browns the way they always do. The question is can they rebound against a very talented rookie quarterback in Baker Mayfield. He can definitely throw the ball better than the rookie quarterback that beat them last week. And probably throw it a little more.
But the Bengals haven't been able to stop the run and they have no numbers at linebacker. Brown is out. Nick Vigil won't play this week. Vontaze Burfict is hurt. That's a problem. I think the Browns will probably be able to run the ball pretty well on them. I just think overall the Bengals are still the more talented team, but the Browns have been playing better lately.
How Mayfield plays for them is huge. But if A.J. Green comes back, that will be huge, too. If he was playing against the Ravens they could have made enough plays to win. If that had happened we'd be singing a different tune this week. I'm pretty solid for the Bengals whether A.J. plays or not. But I do think it will be close. Usually I don't say that against the Browns, but I could see it very close.
I don't think Hue Jackson being with the Bengals is going to matter that much because these teams know so much about each other. This goes on in the league all the time. Players switch teams and they get Intel from them. I always wonder how much that really helps. He can give the Bengals info on tendencies of certain players and that will help, but I don't think it will be a huge difference.
THE EDGE: I think it's going to be high-scoring. If A.J. is back, I think they'll be able to make enough plays. I think their offense can rebound and if their defense can have even a mediocre performance and the offense can get any sort of consistency and run the ball, they'll be OK. They should be able to handle the Browns the way they have in the past. BENGALS, 28-21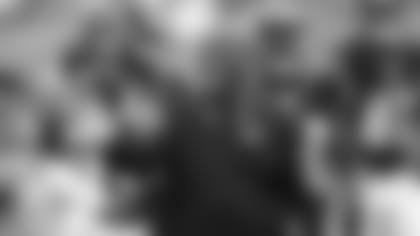 I think this is where Hue Jackson really helps the Cincinnati Bengals. Not that he wouldn't have if he wasn't employed because of his relationship with Marvin. He can't predict what play Browns OC Freddie Kitchens is going to call, but he can give you the best scouting report you're going to get on what Baker Mayfield does well and what he doesn't and that allows the Bengals to have an edge in the game plan. I know the Browns will ty to break certain trends and tendencies and pull out a lot of bells and whistles to win this game, but I just feel like what Hue can give in this game will be extremely valuable for the Bengals.
How do the Bengals handle the Browns' run game? Eight in the box? Nine sometimes? Do you threaten Baker Mayfield to beat you through the air? And hope the secondary holds up? Something has to give. They've been very poor defensively all year and I scratch my head. Teryl Austin goes from a future head coach in the NFL three years ago to being out of a job now and I don't understand it. I know injuries happen, but still … I don't think it's such a complex defense that they're asking people to do things they're not comfortable doing. There's too much talent on this defense for this team to be playing as badly as it is. I don't understand why. Other teams have injuries. I get it. The linebackers are banged up, but you can find linebackers. You've still got Geno Atkins and most of your secondary. I don't get it.
The Browns are still a team in transition. When you look at their future you're excited. When you look at their present, it's OK. They're moving from mediocre on the way to respectability phase rather than laughingstock. The Bengals are middling and frustrating and much like the middle class of the NFL, they are week to week. You just don't know what team you're going to get. What should concern a Bengals fan is what I'm seeing here is what I saw with Green Bay and Chicago in Week One where you know the Packers are a better team now but the Bears are going to be the better team in the not too distant future and you get that vibe that's going on with Cincinnati and Cleveland right now.
THE EDGE: I feel like if A.J. Green is back that will provide the lift this offense needs. And I think this defense will be better this week than what it's been the last three weeks. That's not saying much. But having Hue is an edge on how he can look at Mayfield and provide the kind of perspective on their personnel and different ways to attack them. Some of this gets negated with the Browns' new OC throwing out every gimmick play he can right now. But if the Bengals just play assignment football, they should be OK. BENGALS, 24-20.
I think the Hue factor helps Cleveland more than Cincinnati. The players like Hue, but I think they want to prove they should have been winning with him as coach and for whatever reason they weren't and they're ready to win now. At 3-6-1, they feel like they should be 6-4 and they feel like they can make a run at that Wild Card spot. They're 1-1-1 in the division with three games to go with the Bengals the only team they haven't played and I think they're in excellent physical and mental health. I think they feel good and head coach Gregg Williams said this week it's the healthiest they've been since training camp.
I've covered this team in four different decades and it's the first time I had a team that fired a head coach and coordinator during a season. That was traumatic for a young team. I thought this thing was ready to fly off the tracks and Williams and Kitchens stabilized it. They're not explosive on offense but Baker has improved a lot. It's not like he's a rookie quarterback going in there. It's not like when Marvin went 4-0 against Hue and beat them by an average of 28-13.
Baker is running the same system he was running with Hue and Todd Haley, but Kitchens is taking the pressure off him with quicker throws and quicker routes. Quick. Up tempo. He went through a stretch he was sacked five times in three straight games and some of that was Baker holding the ball. In the last two games since Kitchens took over he's been sacked twice and none the last time out against Atlanta. Greg Robinson, a former No. 2 pick, is on the rebound at left tackle. He's expected to make his third straight start and Baker is so much more comfortable with him. They've made more of a commitment to run the ball. In the win over Atlanta they ran it 25 times and passed it 20, first time this season they had more runs than passes. Going in Baker had averaged 38 passes and then he throws 20 (completes 17) with some dump-offs to running back Duke Johnson and almost has a perfect game. Johnson is another guy thriving under Kitchens. He was their leading receiver last year and they want him to be a playmaker.
The defense got a jolt when their captain, middle linebacker Joe Schobert, came back after missing three games with a sprained knee. Very bright guy. Smart. Knows the defense in and out. He makes a difference for them. Right end Myles Garrett is a difference-maker, too. Special teams has been a disaster. They played their best game of the year against New Orleans, missed four kicks and lost by three. They've had four OT games, lost two, tied one, won one and there were blocked kicks all throughout. Should be 6-4. Now the kicker is an undrafted rookie, Greg Joseph, and he's settled them down. But they've given up a bunch of returns and are 29th covering punts and 22nd covering kicks.
THE EDGE: The Browns have a new attitude under Williams and Kitchens and they are mentally and physically in excellent shape. They still feel like they've got a lot left to accomplish that they should have accomplished by now. BROWNS, 27-20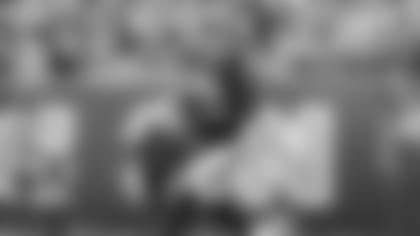 I've said it many times to you and everybody else, never bet against the trend. The Bengals have won seven straight against the Browns. Until I see the Browns beat the Bengals I'd have to give them the advantage. The Ravens looked a little fresher coming off the bye last week, so the Bengals have to play a second straight team off the bye but I think they have a better roster. I don't want to say they're in desperation mode, but if they're going to get this thing turned around they've got to have this game. They're at home. I just think they've got the edge.
You never want to blame injuries, but when a team has been ravaged as much as the Bengals have you have to factor it in. They don't have Nick Vigil back and the way they've been hamstrung against the run that's a concern. Look at what running back Nick Chubb has done recently. He's really coming on, kind of what the Bengals got out of Joe Mixon late last year when they held him back and then let him loose.
Obviously the Bengals and Browns aren't what the Rams and Chiefs are offensively but they're so bad defensively maybe we see another crazy shootout. I don't think it's going to be 54-51, but for the fans this could be a really fun game with a lot of points. I don't know if either offense can get into the 50s, but both defenses definitely have their issues. I could easily see them get into the upper 30s and maybe one in the 40s. The Browns have kind of had the Bengals M.O. They've given up a lot of yards but get turnovers at key times. The Bengals haven't done it as much as the Browns have, but it does mask some deficiencies where you're giving up big chunk plays all the time.
Nobody wants to talk about the Hue factor, so it's hard to tell. It's got to be personal for Hue but it's nothing against the players and certainly not the coaches. Probably more the front office and I don't know how that plays out on the field. But we all know the guys in this building have a lot of respect for Hue. They want to win for themselves, but I think they would really like to win this for Hue as well. He helps not so much with scheme, but with the intricacies of each player. When you get in the heat of battle, maybe he can say, 'You beat this guy doing this.'
THE EDGE: Just your typical late November AFC North game, right? The league is changing, why shouldn't the AFC North change? I just don't think either of these defenses can stop the other's offense. BENGALS, 35-31.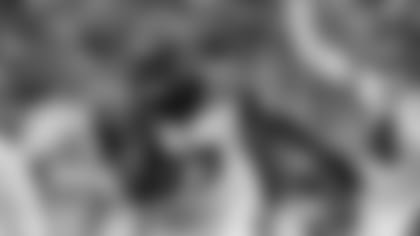 There's a lot meat on the bone for the Bengals here. They need this win to stay afloat in the brutal AFC Wild Card race, they've got the recently fired Browns head coach on their sidelines and the Browns are talking about how they're going to "kick their ass," in the Bengals' own building. Which, by the way, is named after a fired Browns head coach that turned it around pretty well.
Forget if A.J. Green is playing or not playing. The Bengals season has simply come down to the question if they can stop the run. We all know the numbers. They're last in the league, they're on pace to give up their third most rushing yards of all-time and they're allowing five yards per carry, a number they haven't allowed for a season since a rookie named Bill Bergey roamed the middle in 1969.
And this Browns team can not only run it. They're committed to running it. In their last game before the bye they ran it more than they passed it and despite all the turmoil of not only losing their head coach but their offensive coordinator they are the NFL's fifth best running the ball. And rookie running back Nick Chubb is a load. A nifty big fireplug at 5-11, 227 pounds, he's a reminder that the Bengals must shore up their tackling woes in a profootballfocus.com showdown. The web site rates Chubb as best in the league yards after contact and the Bengals as the fourth worst tackling team.
And the only time the Browns have beaten Bengals head coach Marvin Lewis at Paul Brown Stadium with his No. 1 QB, they've done it with a punishing running game. Another rookie running back, Lee Suggs, went for 186 in the 2003 finale and in the 2014 Thursday night game the Browns kept it 52 times for 170 yards. With two starting backers out, the other one hurting and two rotational defensive tackles going on injured reserve in two days this week, there's no doubt what Cleveland has planned.
But Lewis has a terrific record against Cleveland's rookie quarterbacks and there have been a mess of them. The working number is 7-1, although you'd have to say Baker Mayfield is by far the best he's faced. Still, he's never lost to one at home and there's no question that Hue Jackson gives defensive coordinator Marvin Lewis the best advanced scouting report he's ever had on a quarterback, rookie or vet.
If it's a huge game for the Bengals' limping front seven, it's even bigger for their tackles and they're uncertain what's going on there, too. Left tackle Cordy Glenn (back) missed two practices this week in his prep for a Defensive Player of the Year candidate in right end Myles Garrett. Look at how dominant Garrett has been in his second season. He's got nine sacks and 16 in his 21 NFL games. That's only one shy off the pace of Terrell Suggs and 1.5 off Von Miller when they were kids.
(It's also a reminder the Bengals need something badly from their Pro Bowl sackers. Three technique Geno Atkins hasn't had a sack since Oct. 7 and end Carlos Dunlap has been blanked in the two games since the bye.)
And then there's the other Browns end, Emmanuel Ogbah, working against right tackle Bobby Hart. Ogbah, a third-year player, has been a handful against the Bengals. In three games against them he's got 4.5 sacks and two forced fumbles. He's got two sacks this season, but has also got his hands on seven passes.
But here's what can pull it out for the Bengals. The Browns are 28th against the rush and, according to profootbalfocus.com, have more missed tackles than the Bengals. Bengals running back Joe Mixon has been itching to get into the fray with a big-time carry game and fellow running back Giovani Bernard has always been active against the Browns with 4.8 yards per his 76 runs and 20 catches. And it will be recalled Mixon had his first 100-yard game of his career last season against the Browns.
That can be the Monday morning storyline. The Bengals beat the Browns at their own (run) game.