The Bengals continue their three-game homestand hosting the Los Angeles Chargers on Sunday at 1 p.m. Here is everything fans need to know for attending the game.
GAMEDAY INFORMATION
Kickoff: 1 p.m.
Gates open at 11:30 a.m.
Jungle Zone: DJ Blaize Fields
Ruler of the Jungle: Olympic Silver Medalist Boxer, Duke Ragan
Color Guard: West Chester Police Department
National Anthem: Nathan Dickerson and Bobby Paver of Motherfolk
Game Sponsor: CareSource
Theme Of The Game: My Cause My Cleats
Fifth Third Bank will make gameday a Fifth Third better® with early access at Gate E 30 minutes prior to regular admission when you show your Bengals Debit Card and game ticket.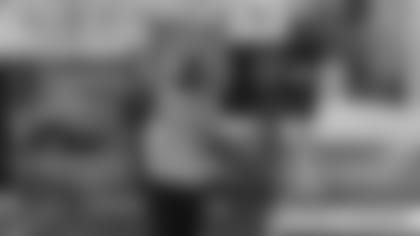 SALVATION ARMY CASHLESS KETTLES
The Salvation Army volunteers will be ringing their bells outside of Paul Brown Stadium, asking fans to consider a donation, before the Bengals take on the Chargers. This year, all kettles feature a cashless option! Fans can simply scan a QR code or "bump" a kettle or bucket with their chip card or smart phone to make a donation.
LIMITED EDITION DIGITAL COLLECTIBLE TICKET NFTs
Patrons who purchase a ticket to and attend the Chargers vs. Bengals game, will receive a complimentary digital commemorative tickets in the form of non-fungible tokens (NFTs) via the Ticketmaster Marketplace. All buyers will receive a postgame e-mail with instructions on how to claim and manage their NFT via the virtual marketplace.
Only buyers who purchased tickets through the NFL Ticketing Network (Ticketmaster, StubHub or SeatGeek, or through the Bengals Ticket Office) are eligible. If buyers transfer tickets or do not attend the game, they will not receive the NFT. Only one NFT per account is allowed.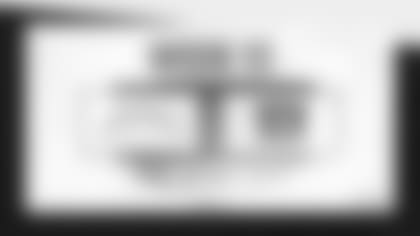 Cincinnati Bengals vs. Los Angeles Chargers
Sunday, December 5, 2021 | 1 p.m. ET
RULER OF THE JUNGLE
The "Ruler of The Jungle" leads fans in the signature Who Dey chant right before kickoff to get the crowd roaring. The Ruler of The Jungle for Sunday's game will be Olympic Silver Medalist Boxer, Duke Ragan.
Ragan, 23, Cincinnati native, who won the Silver medal in boxing's featherweight division at the 2020 Tokyo Olympics. He also became the first professional boxer to compete at the Olympic Games for Team USA.
MY CAUSE MY CLEATS
The game will highlight the annual 'My Cause My Cleats' initiative, where players from around the league bring awareness to charitable efforts that are important to them. Eleven members of the Bengals are participating in the league-wide campaign this season with the intent of supporting different philanthropic endeavors.
JUNGLE ZONE
Jungle Zone is located on the expansive lawn of Andrew J. Brady ICON Music Center. Jungle Zone opens two hours prior to kickoff and features food, drinks, music and games for all ages.
MOBILE TICKETING
The Bengals are fully mobile. Mobile tickets are easier to manage and enable contact-free entry. Fans can access their tickets by downloading the Official Bengals App, which is available for free via the App Store for iPhone users and the Google Play Store for Android users. Instructions on how to access, transfer and scan mobile tickets can be found at bengals.com/tickets/mobileticket.
CLEAR BAG POLICY
Fans are encouraged not to bring bags to Paul Brown Stadium. The only bags permitted under the NFL Clear Bag Policy are clear plastic bags (smaller than 12" x 6" x 12") and small clutch purses (smaller than 6.5" x 4.5"). Clear bags are available at the Bengals Pro Shop. For more information, visit bengals.com/stadium/bagpolicy.
CASHLESS PAYMENTS
Paul Brown Stadium is now cashless. The entire stadium is cashless, including all concession stands and retail locations. Visitors can expect to exclusively use a credit card, debit card or mobile payment for all purchases in the facility. Fans can transfer cash to a universally accepted debit card for no fee at cash-to-card kiosks located in the stadium. There are two locations: one on the north side of the stadium by Gate B (Sections 120/122) and one on the south side of the stadium by Gate E (Sections 148/149).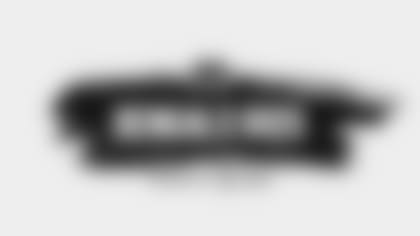 Bengals Bids
Through its integrated auction platform, Bengals Bids offers exclusive experiences, one-of-a-kind memorabilia, and VIP hospitality to Bengals fans everywhere. Start bidding today!
BENGALS BIDS
Through its integrated auction platform, Bengals Bids offers exclusive experiences, one-of-a-kind memorabilia, and VIP hospitality to Bengals fans everywhere on gameday. Bengals Bids provides fans the opportunity to purchase game-used items in real-time. Start bidding at bengals.com/bids.
BENGALS PICKS
Play Bengals Picks every week for a chance to win prizes. Predict individual and team outcomes and compete against other Bengals fans for a chance to take home the prize, and the bragging rights. Visit bengals.com/fans/free-to-play to enter for your chance to win.
SMOKING POLICY
Paul Brown Stadium is a smoke-free facility. This includes cigarettes, cigars, e-cigarettes, and any devices that emit smoke. Non-smoking areas include all concourses, bathrooms, seating areas, and stairwells. Fans will be allowed to smoke outside the major exits (gates in A, C, D, E) in a gated area. You will not be exiting the actual stadium so you will not require a ticket, stamp, or pass for re-entry. Please exit the gates into the gated area that states "Smoking Exit."