While the Bengals rookies prepare to take the field for the first time Friday and Saturday, new head coach Zac Taylor's quarterback-laced offensive staff quietly continues to grind out its first playbook with brainpower ranging from the 2006 Big 12 Offensive Player of the Year plaque to usurping Hall-of-Famer Dan Marino's milestone to Division III's The Cortaca Jug.
"Let me clarify," says offensive assistant Dan Pitcher, who twice quarterbacked The Cortaca Jug home to Cortland State with wins in the heated rivalry against Ithaca College. "Those other guys played at a higher level than me."
Let's see. Taylor won the Big 12 award quarterbacking Nebraska. Offensive coordinator Brian Callahan was the backup on UCLA bowl teams. Quarterbacks coach Alex Van Pelt passed Marino to become the University of Pittsburgh's all-time passing leader and then backed up Jim Kelly in the pros before becoming a QB whisperer to Aaron Rodgers, a future Hall-of-Famer. Offensive assistant Brad Kragthorpe completed his only pass as an LSU backup.
And then there's Pitcher, the assistant quarterbacks coach who went 19-4 as a starter at Cortland while getting a degree in psychology and a master's in sports management. The 32-year-old Pitcher has received high marks in his three previous seasons with the Bengals, but he's also emblematic of Taylor's new best-and-brightest kitchen cabinet of Xs and Os. Van Pelt, 49, is the only one of the five older than 35, although he's obviously adjusted better than most as the NFL has gone from his smash-mouth '90s to Taylor's spread-bred roaring '20s.
Taylor's staff is mirroring the evolution to fast and furious. With 21 assistants it's the largest coaching staff in Bengals history and it has allowed Taylor to break the game down into even more compartments. For instance, he's asked Pitcher to take on the responsibility of researching game situation management and there are indications that's going to be a focus for him in the booth on Sundays.
"One of the things he mentioned to me was spending time in the area of game management, clock management, whatever you want to call it, although I think situational sums it up best," Pitcher says. "He felt it would be an area I can specialize in a little bit and be a help to him there. It's something I've always had an interest in and I'm really excited about it."
Across the hall is Pitcher's biggest resource. The special teams coordinator is traditionally the one assistant coach that spends time helping the head coach with game management. And Darrin Simmons has seen every situation imaginable as he heads into his 17th season directing the Bengals kicking game. But he'll be the first to tell you we're a far cry from that 2003 opening kickoff Brandon Bennett returned 16 yards against the Broncos. Game management is no longer a secondary topic.
"That's a lot of what football is any more. It's all based on situations," Simmons says. "It's just not grinding it out play after play. It's more important now because of how offenses move quicker, faster. They're scoring quicker. It's not so much ground-and-pound as it used to be at one time. I don't think this is the black-and-blue division any more where Pittsburgh always tried to run it and Jamal Lewis was in Baltimore and Corey Dillon was here."
Pitcher is not only taking to Simmons, but anybody who'll come into his office with a scenario. You can bet that he's already taken a look at the Saints' massive clock screw-up on offense in the final two minutes of the NFL title game that put Taylor's Rams in the Super Bowl.
"You can take advantage of the new people in the building because everybody brings their own experiences," Pitcher says. "You've got a head coach who was heavily invested in that game so you're looking at everything. He's conveyed to me that (game management) is important to him. It's one of the first things he mentioned to me."
Just this week wide receivers coach Bob Bicknell walked into Pitcher's office with as story pulled up on his iPad detailing the Giants' infamous 2015 loss to the Cowboys even though they had a first down on the Cowboys 4 with 1:54 left and needing just a field goal to win.
Pitcher immediately zaps the game up on his screen, but it is like trying to follow a nuclear fission lecture. With 2:25 left Dallas got a timeout back because they were called for unnecessary roughness. Then an illegal formation call on the Giants with 2:17 stopped the clock without Dallas calling a timeout. Then with the ball on the 4, running back Rashad Jennings was oddly told not to score. On third down, Eli Manning threw an incomplete pass. Death. If he fell down, the clock would have wound under a minute before the Giants kicked a field goal. Instead, the apparent winner was kicked with 1:37 left to put the Giants up, 26-24. But Tony Romo had plenty of time to do you know what.
"It's studying what's going on across the league," Pitcher says. "What I'd like to do is put in place a mechanism during the year to continue to study and work on these different scenarios in a schedule throughout the week. End of half. End of game. Backed up. Short yardage. Goal-line, short-yardage plays. Challenges. No two games are alike, no two drives are alike. It's all about variables. We've got some time to research, ask questions and find answers."
One of the reasons that Simmons has noticed the mushrooming of game management is the amount of data that has been generated the past few years on the subject.
Presto. After he wipes the screen clean of the Giant debacle, this is what Pitcher could find with a search engine rivalling Apollo 11's discovery of Tranquility Base: all four-minute situations with a point differential of nine points or less and the trailing team has two timeouts.
"I can plug that into a search query and get a cutup of every scenario that matches all that criteria and study how the game played out," Pitcher says.
But Simmons says the numbers also have to have a feel to them.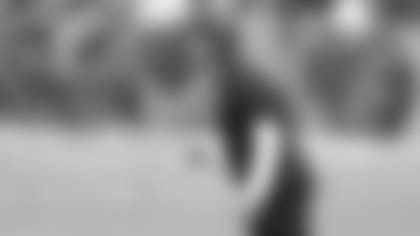 "Do you kick or go for it on fourth down?" Simmons asks. "It can be based on how your offense is playing, how your defense is playing. In addition to how your opponent is playing. Maybe the opponent had a good first half, then we made half-time adjustments and we shut them down. Now maybe we kick that field goal because we're not in a shootout. Analytics has become a big part, but there's also a feel to it."
Numbers, feel. Flow of game. File it all under "Game Management."
"You're able to put more people in charge of peripheral things," Simmons says of the expanded staff. "I'm not saying (situations) is a peripheral thing. But it's not a core installation thing. I think we're making it that to make us aware. I think it heightens our awareness of those situations."
No one is more aware of the situations than Simmons. In the last two seasons the Bengals have allowed the foe to score in the last two minutes of the half 22 times. Twice in five of those games. And eleven times in the last two minutes of a game.
"I don't think it's mismanagement from a game standpoint," Simmons says. "It comes down to execution. We have to play better on offense and defense in those situations. It's the players understanding from a time standpoint what they can or can't do. When do we take chances? When not to take chances? When can we certainly not have a foul?"
So as the spring silently grinds, so does Pitcher. He's marking up iPads and cutups and has a long list of questions for the officials when they arrive in the next couple of weeks. He's kind of doing what he always does when he's home kicking back and watching a game on Monday night or Thursday night. Maybe shooting a pic on his phone. Maybe putting notes in his laptop.
"It's an opportunity to watch something and ask yourself the question," Pitcher says. "Do you agree with what they're doing? How would we do it better? There's not always a hard and fast answer. But you have to ask."