Hob, Thanks for all you do for the fans and the organization. Been a HUGE fan all my life. Growing up in Athens, Ohio and serving in the Air Force for over 21 years now, never had the chance to watch a game live. My wife and I went to our first game Sunday after travelling from N.C. to witness a great team win over Tampa Bay.
Here is my question: Do you see the failures on 3rd down a scheme issue or failure to execute? The players say the right thing and accepting the responsibility, but just like the scoring play against Pittsburgh, the coaches don't seem to be putting the players in the right places to win at key points. Do you think there will be a change in scheme over the BYE week? And do you anticipate them adding any FA over the down time?
Thank you for taking the time to respond to those of us all around the world. Douglas Fox, Goldsboro, N.C.
Douglas: Thank you for the kind words, but I should be thanking you for all you do for all of us. It's not much, but the best I can do is give you the place of honor this week and put you in the Billy Price spot to snap the ball and get The Choice moving.
I think it's like anything else in the NFL. There's more than one answer. Sure, getting used to a new scheme and a new coordinator is probably some kind of a factor. But, when you think about it, their No. 1 nickel package has never really been available.
By the time their best linebacker, Vontaze Burfict, played his first game, middle linebacker Preston Brown and back-up nickel backer Vincent Rey had tender enough ankles to take them out of the mix early in the season. Then in Burfict's second game back, they lost their fastest linebacker, Nick Vigil, for at least a month and that was the same day they lost slot cornerback Darqueze Dennard for about the same amount of time. Throw in the season-ending knee injury to pass rusher Carl Lawson in last Sunday's first drive, and every game has been out of whack line-up wise on third down.
I'm not sure what they'll do with the scheme, but they can't rip it up now. It won't be major. The stock response in the past for a struggling defense (and offense, for that matter) is to simplify, so maybe they cut back on the pressures and games up front.
They're answer on free agents is going to be, they're free for a reason at this point in the season. Maybe the best example is former Bengals linebacker Kevin Minter. The Bucs signed him last week when their middle backer was lost for the season, played him against the Bengals on special teams, and then promptly cut him a day later. So, no, can't see them replacing anybody healthy with a free agent.
Hi Geoff, Writing in from Houston, where I keep the orange and black flag flying. And as always, great to read your articles, but sad to see so much worry from the fan base. Not this fan, no worries here. 5 and 3 with the teams we played and all banged up. No panic here.
But my question, how do we cope with the injuries? The bye will help getting some of our guys healthy (er), but we need some next-in-lines to step up. Who do you see taking the leap? Thanks, David Li-Kroeger, Houston, TX
DAVID: Thank you for checking in and keep waving. Rookie cornerback Darius Phillips has already stepped up and now with Lawson down you'll see why they think so highly of another rookie, Sam Hubbard, if you haven't already. C.J. Uzomah isn't Tyler Eifert, but he's not one of these faceless guys in an endless line of receiving tight ends, either. He's made some plays and he'll make some more if he can lift his shoulder. Plus, they've got to play complementary football. This defense has played the most snaps of any that has played eight games. Yeah, the defense has to get off the field on third down, but the offense has to keep it longer than 27:43 for the second worst time of possession in the league.
With the second half of the season coming up and one of if not the hardest remaining schedules in the NFL, what do you think their final record will be and do you think our Bengals will make the playoffs Matthew Edwards, Amelia, OH
MATTHEW: They can go 10-6. They play three losing teams at home they should beat and they should split on the road with games against the Ravens, Chargers, Browns and Steelers.
Hi Geoff, I appreciate my first ever response and insight on a question I had a few weeks back. Isn't it funny how our greatest concern going into this season was producing offense? Because of the line, the Red Zone opportunities missed last year. Here we are with the strongest part, our defensive line and db's and linebackers tracking for an NFL record, and not a good one. This while having improved dramatically in takeaways. If not for those, which was a point of focus this year, where would we be? How do you see us turning the corner for the second half of the season? John Smith, Kissimmee, FL
JOHN: You're right, football is a funny game. How about just playing solidly? It's not a huge mystery. Injuries have killed them. But they've also got enough guys from their defenses in the past that have carried them that makes you think they can muster enough for a second-half stand. Don't give up 60 percent of the third downs. How about 40? Don't give up 4.9 per rush. How about 4.2? Don't give up seven passes of at least 40 yards the rest of the way like they did in the first eight games. How about three? They don't have to play out of their minds. Just be solid like they have in years past and keep turning it over at this rate, that would be a huge lift.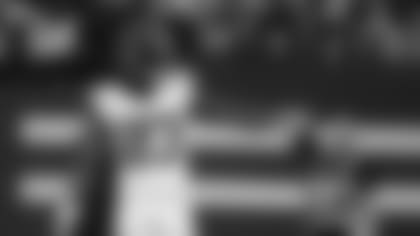 Thanks for answering my last question(s), it's always good to get the insider's view and see how it compares to what the fans (myself) see. I have a burning question this week and I hope that you can shed some logical light on it as this is the type of thing that drives the fans here in Cincy crazy!! We are a half game out of first and going into a contest with probably the hottest team in the league in the Saints, yet, the Saints are auditioning additional receivers in Bryant, Marshall, etc.
The Bengals, on the other hand, are going to be without their best receiver for this game and they don't even entertain the thought of bringing someone in, instead they promote and unproven rookie, can you tell me why?!! This team needs offensive help in the worst way and yet, they don't look outside of the organization for it but, the Saints, who are hitting on all cylinders, continue to look for upgrades and help, can you understand how the fans feel, one team looks to be going for it all while the other team just doesn't see the urgency. That's why we can't rid ourselves of "The Bungals" label. Please help one frustrated fan understand the reasoning here. Thanks for all of your hard work and, in cases like this, your sage therapy! Jeep Wilson, Landen, OH
JEEP: Thanks for writing in and for the kind words. One thing that has frustrated other fans I've talked to this week is they went into the half-way point with a wild card berth and the most wins in the division and they're still being hit with the "The Bungles," tag. So there's always that other side.
I get the concern, although I have to disagree about the lack of urgency. It looks like you need to lose a limb to go on IR.
As for the A.J. Green situation, how long is he going to be out? A week? Two weeks? A month? I don't think they know, which makes things a lot tougher. In a season that began with the release of Brandon LaFell, is anyone surprised they're not signing an older receiver?
Maybe I'm nuts, but if there's one team that shouldn't be signing a veteran receiver, isn't it the Bengals? There's nobody out there that can run like John Ross and Josh Malone and isn't it time to find out if they can play or not? Do we know? They've got 39 NFL targets between them in two years and that's it. The one thing I do know is if they're not the two fastest guys on the field this Sunday, it's by a lean. That's the frustrating thing to me. You've got all this speed that can break a game open and people are burying these two kids and they have yet to turn 23 years old.
Yes, Ross has had his struggles. He's also got the longest TD catch on the team. Yes, Malone turned one of his targets into a pick. But he's had only four balls thrown at him this year. That's enough to draw a walk, not a death sentence.
Nothing scares the bejeezus out of me more than a veteran receiver coming over at the beginning of the season, never mind in mid-year. They don't know the quarterback, they don't know the system and everybody can get ugly quickly. (By the way, how's it going in Baltimore with John Brown, Willie Snead and Michael Crabtree, all new this year with the Ravens? It hasn't been all bad, but not great, either. They've thrown the most passes in the league, have lost three straight and are 4-5)
Go back a little. The presence of Michael Westbrook nearly got second-year receiver T.J. Houshmandzadeh cut. OK. Go back a lot. In his one season here, 36-year-old Terrell Owens was their best receiver. But the reality TV show was a killer while the reality was a talent like Jerome Simpson didn't play until the end of the year and they found out they had something. You wonder if Simpson had played sooner how things might have panned out for him.
Just wondering. Here's my thought for the day. The faster, logical answers seem to be here. At the very least, we'll get some answers. It seems to me they're in a can't-win situation. Bring in a vet and they get killed for letting go a young talent like Tate, although I doubt he's going to play much at all from scrimmage.
Thanks for writing in, Jeep. Sorry if you had to outsource the therapy.
Hey Geoff, how are you ? 1. What do you think about CB Philips? he looks pretty good.. 2. Do you think Hue Jackson comes back? 3. Do you think we get our defense fixed? Greg C.
GREG: Fine, thank you. Hope you are well. They seem to be very encouraged by Phillips. Shaping up to be a pretty good class. I don't know if Hue comes back, but I'd bet my Mookie Betts MVP baseball card he'll talk to Marvin Lewis a few times before the Nov. 25 and Dec. 23 games against Cleveland and they won't be chatting about getting together after the season. Is that enough to be called a consultant? The defense? See above.
Hey Hob, Thanks for all your work! I was reading an article about how Teryl Austin has had experience with a very poor defensive start. Very similar to how this team is this year. I was worried they needed time to gel but that doesn't seem to be the case. The article said that defense turned it around after a week 8 bye, very similar situation except were 5-3, they were 1-6 if I recall. Do you think it's possible here? We still have plenty of talent on that side of the ball and some Rookies are emerging. How confident this Defense could be turned around and contend in the post season if we make it?!
Thanks for your time!! Jesse Ross
JESSE: Thank you for helping me out with the note. Like I say, these same guys have played a lot better and I like the way it could possibly play out. You figure the rookies, Phillips, Hubbard and safety Jessie Bates, are going to be hitting their strides just as staple nickel guys like Burfict, Vigil and Dennard are coming back. And they've got two of the league's best game-changers up front in Geno Atkins and Carlos Dunlap. Nice way to go into December.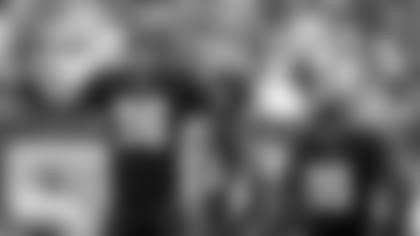 Mr. Hobson, Thank you for what you do for the Bengals organization. I really appreciate and enjoy the Hobson's choice (even though I have written in a few times and never been selected...lol). My question is one that has been greatly exhausted over the years, but I am going to try to pin you down to a more concrete answer than most.
Heading into a bye week with obvious holes on defense and key injuries that have taken place across the team. What is the position of the team on seeking out trades? Now, I know the standard answer of 1) they like who they have on the team and the time it would take to get someone up to speed would not be beneficial, or 2) it takes two to make a trade or 3) we like are draft picks enough, etc.... I don't want the organizational PC answer.
I have been a supporter of the way that ML and MB have ran the organization in the past and when I read about fans wanting trades, I actually took the side of the organization more often than not. However, right now we are sooooooo close, close enough that this year could be THE year. One right trade could elevate this team into the playoffs.
So what trades do you ask? Well, how about the LBs from AZ, see what they would want. Or with all the TE injuries taking place what about Clay from Buffalo or Cook from the Raiders. I doubt that their are any OL out there that teams are willing to part with but if so why not? Or how about a DE since Lawson is out with injury and we desperately need a pass rush (which is crazy because I thought going into this we would have the best DL in the NFL). I would ask a question related to this but I am sure you will receive plenty of "Austin" questions and rightfully so.
So to summarize, why not a trade? Does the organization not recognize how close we are? We don't want to wait for another draft to answer the needs we have, that is not guaranteed. We want it now. If you were the Bengals, what would you do? Thank you for your time. God Bless!
Sean Gardner, Columbus OH
SEAN: Thanks for writing in even though you never got a nod. The skein is snapped with your well thought out letter and I'll try to make sure you don't go that long again.
I appreciate you don't want to hear the PC organizational answers. But what if those are the answers? You know the answer because that's why you've been with Mike and Marvin in the past. This is a team that got back into the game over the last decade by developing their own talent and not doing a deadline deal is an extension of that philosophy. So when this season started with a league-best 58 of your drafted players on Opening Day rosters throughout the league (20 more than average) and you have the league's sixth-best winning percentage since 2011, it's certainly not a bad way to go. Play the picks.
And their roster moves of the last month show they think they're as close as you think they are. Despite the rash of serious multi-week injuries to guys like tight end Tyler Kroft (foot), running back Giovani Bernard (knee), slot corner Darqueze Dennard (shoulder) and linebacker Nick Vigil (knee), they haven't shelved them for the year on injured reserve. If they didn't think they were close, they'd have already IR'ed Vigil or Dennard and played draft picks like Malik Jefferson and Darius Phillips in the name of development.
How soon could guys like Cook and Clay help you? And, look, Cook is a good player, you're right. But he's also 31, averages 12.8 yards per catch and has 22 career TDs in nine seasons while counting $5.3 million this year and $5.6M the next (according to spotrac.com) in a deal that would hamstring them on any possible extensions late in the year. Kroft, 26, who knows the offense, had seven TDs last season. What are you getting and what are you giving up? Is Charles Clay going to get you over the top? We'll never know since the Bills weren't going to take a $13.5 million cap hit on a deal lambasted as one of the NFL's worst.
Pass rusher? I'll take 50 snaps of Sam Hubbard.
I hear you. You raise legit questions. They've got legit answers. It's a young man's game. Play them.