Hey Geoff it's hard to believe I've been reading your articles for the Bengals for almost 20 years now. My question to you is does the offense Joe Burrow ran at LSU compare at all to Zac Taylor's with the time he was with the Rams? Greg Luther, Cincinnati, OH
GREG: Thank you reading all those years and you've got a heck of a memory. Coming up on the 20th anniversary of my first Bengals.com story with the April 15, 2000 breakdown of the first day of the draft.
Forget the Rams. What Burrow ran this past season in Baton Rouge has many similarities to what Taylor is running here with the Bengals. LSU ran an NFL offense plucked pretty much from the Saints, so many of the pass concepts and protections are already in the Cincy playbook from last year and, really, in most if not all NFL schemes.
LSU probably ran more empty back-field sets with five wides than most NFL teams, but if the Bengals do as expected and take Burrow they'll no doubt lift Burrow's best plays from the Tigers' playbook and transplant them. Transitioning to this system won't be an obstacle because it's not vastly different. Take a look at LSU's slanting multi receivers into the middle of the field and what the Bengals did last season and it's like looking into a mirror.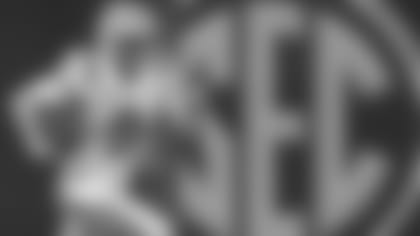 With a large number of fans expecting Joe Burrow to be the first pick of the draft, what three things would you suggest him to work on leading up to the next season? What are his greatest assets and what are his greatest flaws? Kenneth Gilbert, Cincinnati, OH
KENNETH: If the Bengals take Burrow No. 1, my first suggestion is he develop a great rapport with Bengals.com.
All kidding aside, I think the three biggest things he can work on simply revolve around the work place, getting to know the playbook as well as he knew the playbooks at Ohio State and LSU while bonding with his teammates and coaches. And from what I understand, those intangibles, along with his accuracy, athleticism, pocket feel and long-ball touch are among his best assets.
The Bengals, like every NFL team, are dying for natural leaders with an edge not afraid to step up in the locker room to inspire and challenge guys. Everywhere he's been Burrow has been extolled for doing exactly that. That was one of my main takeaways from the Senior Bowl, how Burrow's LSU teammates valued his leadership. So the biggest thing for him is to get comfortable in his surroundings so he can exert that trait as soon as possible.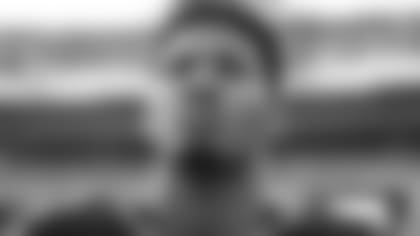 Hey Hobs, writing from Montreal, Canada. How would you quell the concerns that Marvin Lewis's strong eye for talent was sorely missed last year? Are you confident in Zac Taylor and his staff's ability to contribute in the scouting process Brennan Burke, Montreal, Quebec
BRENNAN: Still hurting from the Bruins blowing that 3-1 third-period lead to Montreal in Game Seven of the '79 Stanley Cup semis.
One of Marvin Lewis' many fine attributes during his 16 seasons here was his ability to attract free agents and retain his stars with a marvelous ability to recruit. Because of his engaging personality and knack for developing relationships, Lewis was terrific dealing with not only players, but agents.
As far as identifying talent, Taylor and his staff have been around enough NFL teams to get the job done there. One draft is hard to go on, particularly this one where the first two picks ended up getting hurt. But the third-rounder, middle linebacker Germaine Pratt, and two fourth-rounders, nose tackle Renell Wren and left guard Michael Jordan, look like they're going to be around for a while.
Plus, during Lewis' tenure, the team began to take on a more traditional approach to drafting and acquiring players and instead of being so coaching-centric, they've relied more and more on their scouts. And much of that came from Marvin because he preferred his coaches to coach more than anything.
To me the thing they're going to miss in this part of the season is Lewis' success on the recruiting trail, but Taylor has shown he's got the personality and league contacts to also have a positive impact in that realm.
It's an offensive heavy draft, what are the chances the Bengals make one side of the ball really good and try to plug some holes on the defensive side of the ball in FA. Burrow, WRs, OL. Especially with uncertainty w/ Green/Ross 5th year. Jon Nickerson, Kettering, OH
JON: To me, it has to be the other way around. Drafting defense at the top of rounds two through four gives them a chance to remake a unit that has struggled the last three years. They can line up and play right now on the offensive line and wide receiver, so plug there. Deal with the wide receiver thing next year. Get some people that can stop the other guy right now.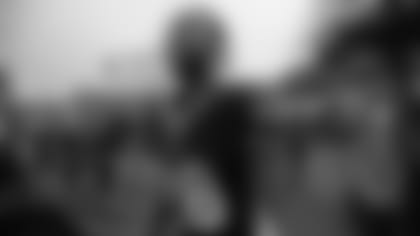 Geoff, Hope you're have a great offseason. Multi Million dollar question. Will the team get something done with Billings, Green and Mixon? I'm worried about holdouts and distractions. Baseball question can the reds win 90 in 2020? Maan Aboulhosn, Titusville, FL
MAAN: Great to hear from you again and hope all is well down there. I'm not sure about nose tackle Andrew Billings, but I know they'll be all-out trying to get long-term deals with A.J. Green and Joe Mixon this offseason. I hear the concern about distractions and it's a valid one, but from what I can tell the club doesn't want them either and they know what both Green and Mixon mean to a rookie QB.
As for baseball, sorry Maan. Ever since the Mookie Betts trade I've sworn off MLB radio, MLB.com and anything else associated with the horsehide. Heck, the Red Sox may lose 90. So, I really can't comment on the Reds, but I hope they do go 90-72.
The media will not get off the narrative of "Joe burrow should refuse to play for the Bengals.. What do you think the Bengals could do to erase that narrative? (Re-sign AJ, free agency)? Sam Weaver, Amelia, OH
SAM: Is the media saying that? Or are other teams getting the media to say that? Most likely the latter, but certainly a combination. Regardless, the annual script of whether players fit with teams drafting at the top is poised to continue as long as there is an NFL and a draft. The names and teams just change. Stirring chaos just gets too many hits, clicks and bits, no matter how preposterous. It wouldn't matter who they re-signed or if they bought Park Place and Boardwalk while passing Go in free agency. Chaos is what sells.
What the Bengals ought to do is when director of player personnel Duke Tobin steps to the lectern in 10 days at the scouting combine he should say, "Washington is on the clock," and announce the pick. But the NFL would go crazy because it is banking on draft drama at the top for as long as it can get it, so such a move is doubtful. But that would certainly stop the silliness.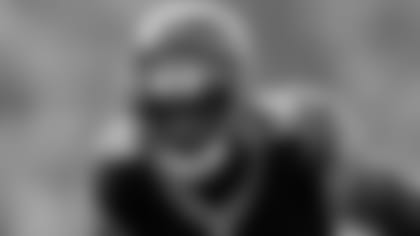 Hey Geoff, Here's the Question I got for ya: I understand that we don't know if we are going to extend A.J. Green or not. But do you think that the Bengals have a good chance at Signing AJ Green to a Extended Contract? Patrick Foulke, Springfield, OH
PATRICK: Yeah, I do think there's a good chance.
After fighting through all of A.J.'s "It's a business," quotes over the last six weeks of the season, I still think he wants to be here. And if he watched Burrow's deep ball in the last two games, he really wants to be here. Plus, I buy all the Larry Fitzgerald one-team stuff he's talked about. He's that kind of natural, down-to-earth guy.
I also think the Bengals know what Green means to the franchise and to a young QB. If he hadn't got hurt, he would have been extended before last year's opener. He's on the Mount Rushmore of Bengaldom and not only because of his massive talent but because he's such a terrific guy and teammate.
Now, it's not the easiest thing to put together. If you're the Bengals and your best player is a 32-year-old wide receiver that hasn't played in season-and-a-half because of foot and ankle injuries, how much do you guarantee him? If you're Green, and you haven't been to a Pro Bowl in the last two seasons after going to your first seven, how much do you take to prove you can keep doing it?
If there's a cut-and-dried answer to that, let the two parties know. But, yeah, I think it gets done. It's A.J. Green.
Can the Bengals get a third-and fourth-round round pick for Andy? Mike
MIKE: Who knows? It depends on the team and how good the fit is with Andy Dalton or a veteran quarterback. There are several teams with a link to Andy who have a regard for him. There are other teams with veteran coaches who desire a quality veteran quarterback. I think the Bengals would prefer to address the situation early (the trade deadline opens with free agency in March), but the expectation is the Bengals are going to proceed thoughtfully and won't pull a hasty trigger just to get anything in return.
I don't see the Bengals giving away a quarterback with five post-season runs and two division titles. Last year there were several trades around the draft, but it strikes me the Bengals are open to a March deal or an April deal if needed.
Comparable deals? Hard to say. Every QB and every situation is different. The Bengals would be thinking high picks not middle picks, but it's too hard to guess. That's why they'll take their time. The large crop of free agent QBs muddies it, making it hard to say how, when, or why. All teams are looking to resolve their quarterback situations in March or April before the off-season workouts start, so maybe the trade would involve moving up in the first or second round, which would be a hell of a deal and certainly possible.
So it depends. How does the QB market go and how much is the other team willing to give up? I see the Bengals keeping their powder dry until they get their value.