What type of head coach will the Bengals be looking for in the head coach and OFFENSE help and defense coordinator. Winfred Moore Jr., Memphis, TN
WINFRED: Sounds to me like they've got everything on the table, and are talking to some defensive guys, internal guys and recycled guys. I know this. They'll be thorough. Before they hired defensive coordinators Dick LeBeau and Marvin Lewis, their history had been going with offense and youth after a stretch of losing. Which is ironic because LeBeau was the oldest first-time head coach in history.
In 1979 Forrest Gregg was 46, in 1983 Sam Wyche was 38, and David Shula was 32 in 1991. Shula set them back, so how young do they go? There isn't a gotta-have-this-assistant like Lewis was in 2003. The big question to me is the state of the current Bengals assistants with a year remaining on their deals. Do they want the new guy to clean house or keep guys or a little of both? That maybe a big factor who gets the job.
Who do you think will be the next coach? I'm a Marvin Lewis supporter and I appreciate everything he did for Cincy both on and off the field. Do you think the next coach will come from in house or from somewhere else? Who Dey and thank you for your coverage. I pretty much only trust what you report about the Bengals. Curtis Baldwin, Natick, MA
CURTIS: As a Framingham South High School Flyer who battled the always gritty guys next-door from Natick and once covered a Natick High basketball game with the Doug-Bill Flutie backcourt for the South Middlesex News, it means a lot to see you reading and thank you.
I'm with you. Marvin did a lot of good and they're probably wishing about now there was a guy who was a clear-cut leader among assistants in the league like Lewis was on Jan. 14, 2003. Too early to tell what they're going to do except to speculate if they were going to tap an internal candidate they would have already done it. That said, there are several qualified guys on staff.
Happy New year Geoff! I wanted to thank you for all that you do for us fans, please keep up the great work!
So they finally parted ways with Marvin. It is bittersweet for me, I'm probably one of the few people that would have been glad to have him back. Being a life long fan, I think a lot of people don't remember the 90's. Marvin came in here righted the ship, to say the least! I wish the best for him and his family, he truly deserves a statue in front of PBS!
That being said, I'm super excited to see what happens next! What do you think of KC OC, Eric B.? Do you think he has what it takes to get over the hump? Or should we try a more proven prospect (Bruce Arians). Thanks for your input, from the home of Pete Rose's gambling spot, thanks Dan Hurst, Franklin, OH
DAN: Happy New Year and thank you for your kind words. I agree on the statue. I think he misses the Bengals Mount Rushmore of Paul Brown, Anthony Munoz, Ken Anderson and A.J. Green, but Marv deserves a statue that would fittingly overlook the practice fields.
Eric Bieniemy, the Chiefs offensive coordinator, is a great name and a more than worthy candidate. Energetic. Inspirational. Leader. Great voice, sounding like football cleats on the runway. Not only that, he still holds the longest kick return in Bengals history with a 102-yarder against the Giants on Oct. 26, 1997 in Jersey. The only question there is with Andy Reid calling the shots as the head man, how much of it is him? But I would think Bieniemy is on their list.
I just don't think they'd go for a 66-year-old guy like Bruce Arians. Marvin is 60 and I think they're going to look at the next generation. I mean, if they're going to go sixty-something (and there's nothing wrong with that), see if Minnesota is interested in giving up 62-year-old Mike Zimmer. They know him, he knows them and he was great here as defensive coordinator.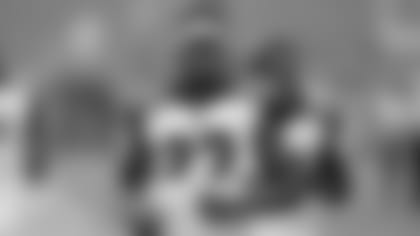 Hello my question is. I would like to see Marvin Lewis stay in house to some fashion he knows the team inside and out. And also if Bill Lazor moves on to another team and we still have Hue Jackson make him the OC were he was outstanding for us the offense was fun to watch with him there. And last would love for us to go after Jim Harbaugh were we can have the Battle of Ohio and the Battle of the brothers twice a year would make this division more interesting in my thought. So hopefully theses questions find you well and you have a good day sir. Shanon Kreischer, Walbridge, OH
SHANON: There's no question that Andy Dalton had his best year ever under Hue Jackson in 2015, the last year the offense reached its potential and, to me, is a hell of a candidate. I agree with Marv on that. It sounds like Jim Harbaugh's not going anywhere and that John Harbaugh might not be in Baltimore all that long, either.
Hello my name is Braeden Austin and I have been a Bengals fan since 2005 (my birth year) and have been a season ticket holder with my dad for three years.
I heard the recent move about Marvin Lewis getting fired. I feel like we are moving in the right direction, but an even smarter move will be to move Marvin to GM. Marvin has really changed this franchise and has won the most games for this franchise in Bengals history. That's not the only reason why we should move Marvin to GM.
Another reason is because he is a good recruiter. He has brought in many players who are top 5 at their position. Examples are Carlos Dunlap, Geno Atkins, AJ Green, Joe Mixon, William Jackson, Tyler Eifert, etc. If we move him to GM he will be able to give us the best players/coaches we need to win. To be honest Mike Brown isn't doing a whole lot to put this team in the best position to win. I know this wasn't a question, but I hope you take this into consideration. Braeden Austin, Cincinnati, OH
BRAEDEN: Thanks for the support and it shows the impact Marvin has had on a generation of fans. He was big getting guys your age into the team and winning new fans. Nothing better than sharing a team with a parent.
The Bengals already have a general manager in Duke Tobin even though he doesn't have the title and there's not enough room for two.
And I know Tobin gets heat for the 2015 draft of Cedric Ogbuehi and Jake Fisher and for taking John Ross with the ninth pick in 2017. But if you look at the totality of the drafts since '09, it's as impressive as any in the league. Yeah, some swings and misses. But everybody has them. Ask Ozzie Newsome, and there's no one better than the Wizard.
I mean, look at the last three drafts with William Jackson, Tyler Boyd, Nick Vigil, Joe Mixon, Carl Lawson, Jessie Bates, Sam Hubbard. And I also think we'll end up talking well of Ross, Jordan Willis and Billy Price. Three nice drafts.
You're right. I think Marvin is a heck of a recruiter in free agency. You've also rightly listed the core of the team, but they weren't recruited. They were drafted with Tobin driving a process Lewis and his coaches supplied their input.
There's no questioning Lewis' strengths as a motivating leader with terrific abilities to communicate with everyone from players to agents to the community. I'm not sure how that translates to the personnel side and the sense I get is while they know they need to obviously upgrade at several spots, they don't think they are lacking in talent.
Since you've been alive, the Bengals have gone to the playoffs seven times. Ask your Dad how many times they went by the time he was 13. Mike Brown has been a big factor in keeping that core together. A lot of those guys you listed have second contracts. Last year they hovered in the top ten in NFL salary cap spending while Brown agreed with Lewis during the offseason to bring in expensive veteran assistants.
And when that didn't work in a third straight losing season, Mike moved on. I would politely disagree. I think he has tried to do a lot of things and still is as we speak.
Geoff, may have been a couple of years since I sent something your way. You are probably getting a few head coach questions so I will go a different direction.
Last September I read your article re: how Dennard and Kroft were "high priority" contract renewals for the Bengals. Since then I have heard very little and wondered what was going on. Kroft has been injured most of the year so I will move on from him. Dennard is where I can't sort things out and it is beginning to look regretfully similar to Whit and Zeitler situations.
As I understand, we picked up Dennard's fifth year option for 2018 for $8M. And it seems to me that he has had a solid year certainly justifying above average slot CB pay. So if he was high priority in September, when do you see something getting done?
Or has something changed? If this drags on to March, I can foresee the Bengals losing him as our track record in March is not comforting. I am concerned we will have to use a Day 2 draft pick to equally replace him. Confusing to me and hoping you can provide some clarity. Thanks. Doug L., Knoxville TN
DOUG: Good to hear from you again. Couldn't agree with you more on Dennard. I was hoping they'd get something done before the season, but I can see why they didn't. They obviously had other fish to fry and now both the Bengals and Dennard have to see who the coaches are. What's the scheme? What kind of corners fit the scheme? What does the new DC think of Dennard and what does Quez think of the coach and scheme?
I love the guy and I would think any coach would. But I don't know how either side can commit to the other before all that gets straightened out.
I agree with Dalton that there needs to be accountability with the players but strongly disagree with his notion that Marvin Lewis provided it. Just look at last Sunday. We had a guy have 2 crippling 15 yard penalties within a few seconds of each other. Players who are held accountable don't dare do something like that. Especially a guy who is hardly even serviceable. You think that garbage happens in New England? That's just one example of a billion absurd player moments. 2015 playoff loss.... Who was in fear of Lewis's strict accountability in that game? Certainly not Jones or Burfict.
It all makes you wonder what if Coughlin had been the man instead of Lewis. That is a man who understands accountability. That is the type of man needed. Offensive, Defensive.... I could care less. I want a man who players will respect a lot and maybe even fear a little. A coach who would have put a certain guard on the pine ages ago because you can't win with penalties and a benching or 2 may have stopped the problem. If not, we know who isn't gonna keep playing. Lewis was too easy to let things slide and it constantly showed in penalties and self inflicted wounds.
Lewis did a ton for this organization hands down. I remember the 90's. But to get over the hump we need players to be focused and accountable. That's the type of coach I want to see hired Geoff. Thoughts? Jon Lee, New York, NY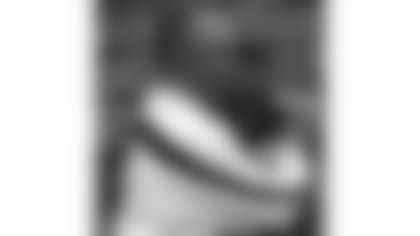 JON: I hear you. The penalties and unforced errors of this season were ridiculous and they've got to be addressed by the next regime.
But an NFL coach is walking a tough line with 53 grown men and I don't think anyone can deny these guys had a hell of a lot of respect for Marvin and it will be hard to find someone that has that much respect.
To be fair to right guard Alex Redmond, those were his first two personal fouls of the season, and yeah, he had nine other penalties. But he's a young guy they think can be a factor and he's got to develop. You can't tolerate what happened last Sunday and Lewis didn't.
And while we all have our own feelings on that '15 Wild Card Game, the Bengals have never backed away from their belief that Burfict was trying to make a play with a play-off win on the line and thought it was a ticky-tack call on the biggest snap of the year. Plus, let's face it, the Steelers should have got 15 yards for having an assistant coach on the field instead of Adam Jones getting one for getting him out of the huddle.
If we're going to bring up the '15 Wild Card Game, here's my point about how close and tense things are in the NFL. If Chris Boswell misses the field goal (and he might have this year) and the Bengals win, imagine the heat Steelers head coach Mike Tomlin gets for losing discipline in a game they blow a 15-point fourth-quarter lead to a back-up QB, his O-line coach pulls the hair of Bengals safety Reggie Nelson on the sidelines and another assistant coach is in the other team's huddle on the last play of the game. All of which happened but was ignored because the Steelers won. Who really lost discipline and who really lost the game may not be the same answer.
That's why I get a little uneasy when people rail about Lewis' lack of discipline. You've to get these guys to play hard for you, too, and Lewis almost always did. It's a fine line. It's a close run thing. I think for the most part I'm in the Shawn Williams camp on this one. It has to come from the players ultimately.
I also agree with you things have to get tightened up.
But here's what I want in a new coach: a guy that makes them a tough, hard-nosed team again. The kind of team they had when Mike Zimmer and Hue Jackson were Lewis' coordinators.
That edge is missing. I want a head coach to rediscover the 2011-15 Bengals. Those were hard-driving teams that would never dream of getting run over by an offense for 500 yards a clip or watch opposing QBs continually complete 70 percent of their passes. Heck, in 2013 they beat Joe Flacco, Aaron Rodgers and Tom Brady in three straight Paul Brown Stadium games and would never have let a rookie showboat like Baker Mayfield light them up twice in 28 days. At least not without getting a sack on him in eight quarters.
And on offense, I want a guy that circles the number 275 and puts it next to running back Joe Mixon's name. That's at least how many carries Mixon should get next season in a physical scheme committed to possessing the clock so opposing passers, who already possess the rulebook, don't possess the ball.
That's the discipline I want to see.
Geoff, I think Marvin Lewis is an honorable guy, however, although he improved the terrible record from 1991 through 2002, his record for the regular season and the playoffs was 131 and 129 for a win percentage of 50.4% (very average, and should only receive recognition relative to this percentage: again, very average!
Look at the records of the Steelers and Ravens since 2003. The Steelers 179 and 97 for a win percentage of 64.9%. (25 and 8 against the Bengals) The Ravens 157 and 116 for a win percentage of 57.5%
Also, the Bengals average draft position was better than both of them, and a lot better than teams like the Patriots. Says a lot about our Scouting Dept. and decision makers. The Truth Hurts Glenn Groh, Cincinnati, OH
GLENN: Nobody is going to dispute your numbers. Marvin said it himself. He failed to deliver the big one. But to blow off what Lewis meant to the franchise beyond numbers is unfair. He did some above average things that don't fit into a profootballfocus.com spread sheet.
I also don't think you give Lewis' regular-season numbers enough credit in what year in and year out is arguably the toughest division in the league. No question, the three marks against his legacy are he didn't win a playoff game, he couldn't beat Pittsburgh regularly and after being the NFL's top defensive coordinator he ended up dismissing three DCs.
But to oversee not one but two rebuilding projects that were good enough to each win multiple division titles with two different quarterbacks is something special. Since '09, nine teams have made the playoffs six times. The Bengals, Ravens and Steelers have all done it and the AFC North is the only division that has multiple teams on that list. So I don't think they've been as outclassed as you say.
And while there's a lot to criticize, I don't think the draft is the place to start. When the season began, the Bengals had more drafted players on Opening Day rosters than anyone in the league. More than the Steelers, Ravens and the Patriots. I think you have to look elsewhere for reasons they have yet to get over the hump.