To submit a question for the next Hobson's Choice, click here. To learn more about "This Day in Bengals History" by Geoff Hobson, go to Bengals.com/Book or visit the Bengals Pro Shop. You can save 40 percent now through Father's Day.
How many rookies will be starters 2019 Mike Denton, North College Hill, OH
MIKE: If we're talking about Opening Day in Seattle, you have to go with No. 1 pick Jonah Williams at left tackle for sure. The next two picks, tight end Drew Sample and linebacker Germaine Pratt, are going to play a load of snaps and could start depending on the package. Other rookies that could get some snaps in a sub role and/or on special teams are defensive tackle Renell Wren, linebacker Deshaun Davis and running backs Trayveon Williams and Rodney Anderson.
Why didn't we draft Dwayne Haskins Alexander Ambrose, San Antonio, TX
ALEXANDER: Pure value and need. The Bengals' first draft rule is going off the grade. Take the highest graded player. Presto. Alabama left tackle Jonah Williams. And given the grade fit the need, no brainer. They've got regard for Haskins, but clearly it wasn't enough to knock out Williams. Plus, given the quarterback they did draft eventually in the fourth round when they traded up, North Carolina State's Ryan Finley played in 39 games for the Wolfpack, you have to believe the one-and-a-half year wonder thing was in play.
Zac Taylor's offense requires a high-completion percentage, as well as some athleticism afoot because of all the action and rollouts. Haskins, described by at least one draftnick as "heavy-footed," completed 70 percent of his passes, but that was in 22 games. Finley, a guard on a state high school championship basketball team in Arizona, got better with his accuracy each season at NC State (60.4, 65.1, 67.4) and he went 339 passes without a pick during his junior season
I've been a Bengal's fan all my life. I been through all the highs and lows. You do a tremendous job with the Bengal's site and I read every article.
My older brother is a Steelers fan and rubs their Super Bowl rings in my face constantly. What is it that the Steelers do to always be competitive that the Bengal's just can't quite figure out? I appreciate the job Marvin did to bring consistency for a number of years but I felt like that was lost the last three years. I believe the Brown family is loyal to their players and coaches to a fault and that handcuffed Marvin at times. I feel their loyalty gets in the way of business. Seem like awesome people but the fans want winners, not best friends. I love our off-season and am real hopeful but these are my Bengals. Your thoughts please. Kevin Gathman, Devils Lake, ND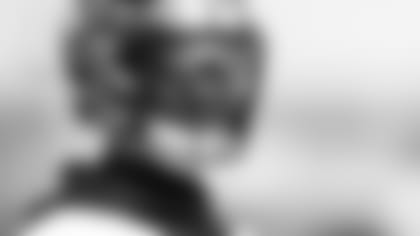 KEVIN: Thanks much for reading so often and hope you e-mail again. You're right. Awesome people. Mike Brown is the best boss I ever had in any job, except when I washed dishes for my dad at Howard Johnson's. Sure, Mike's as old-school loyal as they come and he stood by Marvin Lewis through a lot of tough times because of how he got the thing turned around. But besides loyalty, Mike's core belief is that consistency, continuity and familiarity breed success in the NFL.
Maybe there were some individual assistants that got a longer leash, but I think the handcuffing thing is an over generalization. Marvin's hands were free enough to change the way the franchise was operated. But, obviously, three straight losing seasons with a core not all that different from the one that went to five straight play-offs crossed the line from consistency to mediocrity. In the end, Mike's loyalties lie with his team.
Here's why I think the Steelers dominated the Marvin Lewis Era. While the Bengals would say, "We want to run the ball," Pittsburgh would say, "We're going to run the ball." Big difference.
First off, thanks for answering my question last week. This week I have another question. Who do you see opening up the coverage for AJ and Tyler? Will it be a TE or is there a sleeper WR this year? David Koch, Cincinnati, OH
DAVID: No, thank you. If you keep writing, I'll keep answering. A healthy season from tight end Tyler Eifert would do it. An out-of-nowhere-700-yard season at wide receiver from John Ross would do it. And it may happen. But I think it most probably will come from 275 or so carries by running back Joe Mixon. Throw in 150 or so more carries from Giovani Bernard, Trayveon Williams and Ronnie Anderson and that should open up two 1,000-yard receivers and maybe make another in Eifert if he stays healthy. The commitment to the run. That will do it. Take away quarterback Jared Goff's 43 carries and last year the Rams ran it 416 times. That's where the passing game begins.
Hello Mr. Hobson. Drew Sample has been a highly scrutinized second round draft pick. How has he looked and do you believe that the emphasis on the offensive line can benefit all phases of the team? Steven Logan, Plano, TX
STEVE: Sample is as advertised. Physical. Smart. Has a little wiggle in him after the catch. And there's no question the offensive line is the heart of any team. After coaching with the Rams the past two seasons, Taylor certainly witnessed the power of a capable front. And the Bengals, after three seasons the line declined, was all in on any move Taylor made up there and it was a big one when he hired Jim Turner to replace Frank Pollack, an assistant admired by the front office.
What college free agent has the most realistic chance of making the team this year? Not just being on the practice squad but be a contributor. Bernard Taylor, Kettering, OH
BERNARD: Tough call without seeing anyone in pads. But I'd keep an eye on wide receivers Stanley Morgan, out of Nebraska, and Damion Willis, out of Troy, and Memphis linebacker Curtis Akins. You get the sense that Akins is going to catch your eye in pads.
How is the back up quater back position is coming along? Is Driskel way a head ? Donnie Kidwell, Berea, KY
DONNIE: Driskel is ahead simply because he's been in the league for four years and has five NFL starts while Finley's head is spinning with his first pro playbook. That's truly a position that can't be handicapped until the pre-season games. But you'd have to figure the No. 2 job is Finley's to lose since he's the first quarterback they've ever traded up to draft.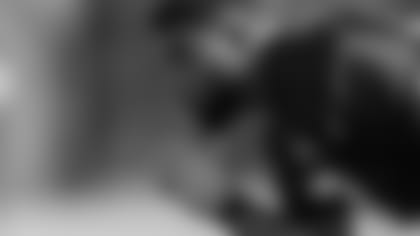 In our division with Cleveland going from worst to the next best team on paper, Ravins with a dynamic young quarterback and Steelers being the Steelers, there seems to be no hope or exciting news for the Bengals. What do you see will be something we can cheer for ? Do we actually have any chance this year? Why are the Bengals so un news worthy? Rick Wiggers, Cincinnati, OH
RICK: Wow. I mean, I get the whole Cleveland thing but I'm also wary of paper. In this league, that may be the kiss of death. Odell Beckham seems to disrupt more than win and quarterback Baker Mayfield has a big enough personality to make you wonder how long before the first bad tweet between the two. But, OK, Cleveland is good and probably has the most game-breaking talent in the division. But let's see Mayfield play the whole season with the book on him. But, yeah, the Browns should be good. But how good?
And you know what I really don't get? The infatuation with Lamar Jackson. No question a hell of an athlete. But I don't know how you can say a guy that completed 58 percent of his passes, threw for six TDs in seven starts and got turned into a high school quarterback in the playoffs is such a dynamic player. Maybe he will be. Jury is way out, though. And now he's learning his second offense in as many years? To me the jury is way out on the Ravens, too, then. But I love John Harbaugh. He'll always get you to 8-8 no matter what he's got and in a year like this with a few breaks and some good health he's in the playoffs. Hell of a coach.
And the Steelers are the Steelers? Really? Which Steelers? Not without Antonio Brown and Le'Veon Bell. And I'd argue the departure of offensive line coach Mike Munchak is just as big. The Steelers are always dangerous with quarterback Ben Roethlisberger, but they're not the 13-3 Steelers of 2017 and they'll have to grind to not be the 9-6-1 Steelers of last season.
The Bengals? Here's another thing I don't get. They're picked for last? The least exciting team in the North? Just like the Browns, they've got two 1,000-yard receivers. They've got two starting first-round corners like the Ravens and Browns. They've got the only conference rushing champion in the division and they're the only team in the North that has two players with at least 70 career sacks.
It's a division in transition, not just the Bengals. No one is going 13-3 and no one is going 3-13. It's a 9-7 division and any one of the four can win it. First one to nine.
Do you see any progress or an expanding role for Malik Jefferson in Lou Anarumo's new scheme? Alex McIntyre, Cincinnati, OH
ALEX: Jefferson has looked better. But he should. The spring suits his speedy game. But your point is well made. Anarumo has made things simpler and it's made a lot of guys look better, not just Jefferson. That's one of the storylines of the OTAs. The defense is playing much more decisively and confidently this spring. When the head coach/offensive play caller comes out this week after a practice and says the defense took it to them, you know they're taking a foothold. 
How has the number 1 draft pick looked on the practice field so far. Thanks Geoff, great column. Terry McGillvary, Dayton, OH
TERRY: Thank you for the kind words and please write in again. I apologize, but I'm going to have to take a rain check on it. It would be totally unfair to judge left tackle Jonah Williams without pads. But I think it's significant that they put him in there on Day One and haven't moved him. It tells me they learned the lesson taught to them by Cedric Ogbuehi, the 2014 first-round left tackle they moved to the right side and then back again.