To submit a question for the next Hobson's Choice, click here. To learn more about "This Day in Bengals History" by Geoff Hobson, go to Bengals.com/Book or visit the Bengals Pro Shop. Save 20 percent on the book now through Saturday.
I am very excited for these coaching changes. It's been a long time coming. Want to first say thank you to Marvin for all he did for this team and community. Now that Coach Taylor is on board I will be interested to see if he brings over similar offseason strategies the rams used (ie: trades and free agency) to attack our glaring weaknesses and strictly go BPA in the draft.
If we can sign a linebacker like KJ Wright from Seattle, and snag an offensive linemen or two that would open up the draft so much. I also wonder about Burficts future. He just seemed so slow and you have to wonder if the injuries and concussions have added up. One last thing, if you had to choose between Ed Oliver, Jonah Williams, or Devin White at 11, who would you take? Jon Nickerson, Kettering, OH
JON: Even before the change at head coach, you had to wonder if they'd adjust their free-agent approach given what has to be done on the offensive line and at linebacker. One of the Bengals' hard and fast principles is to stay away from unrestricted free agents so they don't lose compensatory draft picks for the UFAs they lose. The Bengals and Zac Taylor spent plenty of time talking before he signed, so you have to feel he knows the club's philosophical approach to free agency and is all in. He made that clear in his opening address that he wants to build through the draft, but there are always exceptions and I could see them making an exception this March and going out early to get a UFA to free up the draft.
Plus, Taylor and his staff have to sit down and vet the roster so it matches scheme. They may have to fill spots with free agents having a track record of doing what they want.
We all wonder about the future of WILL linebacker Vontaze Burfict. The concussions have to be the only concern right now. The man is only 28 years old with two kids and the rest of his life to live. That has to be dealt with first before anything else.
So you've got me looking at a D-tackle, O-tackle and backer. I said last month the 11th pick has got to be a tackle. Offense or defense. The bigger the better with this pick. Houston D-tackle Ed Oliver doesn't have the kind of size I'd like to see at that spot, so give me Williams, the Alabama O-tackle.
Will the Bengals open the quarterback position up for competition, which I think has been a mistake in the past. Also will they draft a quarterback high in the draft? Henry Ward, Cincinnati, OH
HENRY: No and probably not. I think one of the reasons they were looking for an offensive head coach is to revive the Bengals career or Andy Dalton, not kill it. Nothing wrong with looking for an upgrade in the draft and if there's a guy there they can't let go, OK. But in my mind and I think theirs they've got a lot more problems that have to be solved and Dalton's part of the solution, not part of the problem.
Hey Hobs. Greetings from AJ Green's home town! Its obviously a pivotal year for the team. What are the chances that Mike opens up the coffers a bit in Free Agency to help flesh out an arwa like the O-line? We have holes that could use experience, and not enough draft capital to fill those holes. Phil Tackett, Summerville, S.C.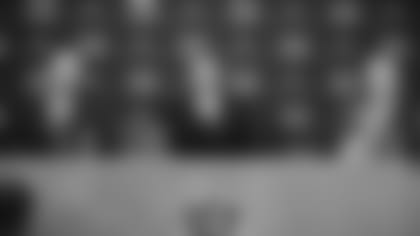 PHIL: Thanks for checking in from one of the great Bengals landmarks. And a shout out to Stanford Jennings, too.
Like I say, I think they take a long hard look at it this trip. But Mike Brown has already opened up some coffers to get this thing turned. He's basically paying two coaching staffs, he just gave mega third contracts to Geno Atkins and Carlos Dunlap and our man A.J. is coming up this year for an even mega third. I can see them dabbling in free agency on the offensive line because they need tackles. But the bottom line for this club to win is that these last two draft classes are filled with players that need to take that big leap between their first and second years and second and third years, such as John Ross, Jordan Willis, Billy Price, Malik Jefferson, Darius Phillips, etc. That's one of the answers before free agency. They need those two to evolve like the '16 draft (William Jackson, Tyler Boyd, Nick Vigil, Clayton Fejedelem), which has been very solid.
Zac Taylor's offense uses running plays to set up passing. Zac has his work cut out for him. That means that the offensive line better get better. The draft and free agency better look for offensive hogs for the front 5. E J Krause Poinciana, FL
Are you jonesing from not having much to write about over the last few weeks?! Question, is anyone concerned that of the 4 assistants that Taylor has brought on board, two of them worked with him in Miami and in their time together, the best that the Dolphins could manage was two 8-8 seasons bookended with two losing seasons?
Should we be concerned? I believe we needed the change, Marvin gave it everything he had but it just wasn't meant to be, yet, these young guys who never really won in Miami, coming here from the Dolphins.........I can't help but think of the ghost of Dave Shula, another young coach from the Miami area that led us to the "lost decade", can you give the faithful some reassurance.......please?! Jeep Wilson, Landen, OH
JEEP: Let's see, when the Dolphins beat the Bengals with that 7-9 team in 2012, they lined up with Ryan Tannehill at quarterback, Reggie Bush at running back, and Davone Bess and Brian Hartline at wide receivers. Now those coaches get Andy Dalton at quarterback, Joe Mixon at running back and A.J. Green and Tyler Boyd at wide receiver. No, I'm not concerned. Thank you for checking in again.
Hey Geoff, been reading you for a while. Don't mean to pander but you have a unique ability to produce excitement through your writing style. I look forward to seeing you continue to excite the fanbase in junction with the new coaching hire.
My question relates to uniforms. Any way with the "New Dey" slogan and the sweeping changes among staff that the team goes with a new look to promote this "New Dey" vibe? I think the uniforms are due for an upgrade and a change-up would only further excite the fanbase. Thanks for reading, Evan DiPangrazio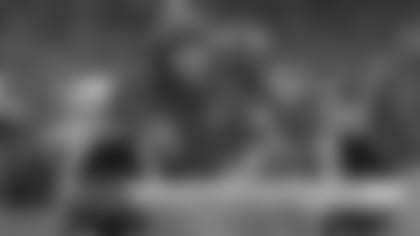 EVAN: No problem. We love pandering here. Thank you for writing in.
I think everything is on the table. And to me, that's the defining take-away from this offseason. The Bengals have basically said, if we're going to overhaul it, we're going to overhaul it. No Band-Aids. No gauze pads. No inhalers or cough syrup. Major surgery. Never mind that this is the first time since 1984 they start a season with a new head coach, a new play caller and new defensive coordinator, it's also the first time since 1980 they start a season with a new head coach and new schemes on both sides of the ball. And never mind all that, they've never sent away so many coaches with a year left on their deals.
New uniforms? They've got bigger fish to fry, but stay tuned. In 2019, you never know.
Exciting times with all the changes in Bengaldom. I'm grateful for Marvin for changing the culture at PBS and bring home three division titles over his tenure, but hopefully Zac Taylor takes us to the next level.
My first question is since Cincy has a number of holes (the right side of the O line, TE, linebacker, and possibly CB), do you see them being more proactive in free agency this year (as they were in Marvin's first year of FA)?
Second, in many mock drafts, Cincy has its choice of Devon White, Jonah Williams, any number of DL, and a CB (you can never rule out a CB given how Cincy has drafted over the years), and Kyler Murray. Which way do you see them going with Taylor in board now? I can't see them bringing in Murray (at 11 anyway). But it would be nice to add White and have a tone setter at LB that can actually cover TE's. Thanks!!! Kurt Reynolds, Thief River Falls, MT
KURT: Couldn't agree with you more on Marvin Lewis. One of the great figures in Bengals history. How he brought this franchise into the 21st century and into the thick of the AFC North has to put him on that second Bengals Mt. Rushmore. (I think the first has to have Paul Brown, Anthony Munoz, Ken Anderson and A.J. Green, right Lance McAlister?) But don't short him on the division titles. Marv's teams won four AFC North flags: '05, '09, '13, 15.
You make a great point about Lewis' first free-agent class. He got two great cultural leaders in that one (defensive tackle John Thornton and tight end Reggie Kelly) as well as a Pro Bowl cornerback in Tory James. Nice. I think Taylor has to be thinking leadership, among other things. The Bengals had two great leaders in left tackle Andrew Whitworth and defensive tackle Domata Peko and there's a new generation waiting to emerge. I think Taylor is going to cultivate veterans that are already here as well as possibly look elsewhere.
I don't think the draft process changes much with the hiring of Taylor. A key member of the search committee runs the draft and I would imagine Due Tobin, director of player personnel, is pretty much on the same page with Taylor. So drafting a linebacker No. 1 would be out of the box if you look at the last 10 drafts or so with Tobin running the room.
They sure need one, but they also need both kinds of tackles and I think one of the first-round principles in this draft room has been size. Good big guys (certainly long rangy corners) are the rarest of players. Keep me down for tackle. They went for speed once with John Ross and they're still trying to find a place for him, although I think he'll be a big-time contributor in the new offense.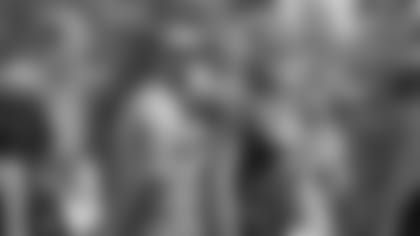 Long time fan thank you for keeping us updated on all things with the Bengals Hobson. I'm loving the new coach but question is how do u feel if we where to go out and grab Tre flowers on the free agent market. Michael Bourgeois, Rolla, MO
MICHAEL: Thank you for the kind words. Maybe someone will pay him an incentive for the Super Bowl MVP he should have split with Stephon Gilmore. He'll be getting a lot of beans. I don't know if there's enough for him and A.J. Green. I think that's a principle that's going to hold. The mega money is going to extensions and probably not new deals. But let's wait and see after Taylor's staff breaks down the roster.
Good day Geoff, It's been an exciting time in Bengal land with the hiring of Zac Taylor as our new head coach. I will say I'm not real excited about some of the names I've been hearing for his assistants though …
What happened to Callahan's dad coaching the o-line? What happened between the Bengals and Jack Del Rio? Seemed like a perfect fit. The only thing I can think of is he wanted to run a 3-4 and Bengals still want to run a 4-3?
Who is Aubrey Pleasant and why are they considering someone with NO experience? I'm not only confused with what is going on but worried that we may now have the right head coach in place but the rest of the staff is going to hold him back. So I guess my main question is: Who has been hired and what coaching positions still need to be filled? Robert Greenwood, Oak Ridge, TN
ROBERT: A lot of the stuff that was out there just wasn't right. Offensive coordinator Bill Callahan is under contract in Washington and no way were Jay Gruden and Bruce Allen ever giving him up, although when son Brian Callahan signed up as offensive coordinator it sure sounded good.
The Del Rio thing, I don't know. From what I can gather he was never on their radar in this process. Yes, Taylor is coming from a model in Los Angeles where a young offensive head coach has been matched with a veteran defensive coordinator that has been a head coach. But I don't they're going to force it, either.
If you don't know Aubrey Pleasant, you should. This guy is an up-and-comer who has been the Rams cornerbacks coach the past two seasons and got great production out of guys like Aqib Talib, Marcus Peters and Nickell Robey-Coleman. He came to L.A. with head coach Sean McVay after they were together in Washington for four years.
Yeah, six years in the NFL, it may be a little early for him on such a young staff. Maybe not. But he is regarded as a fine young coach that is on the fast track and is going to be a coordinator soon. So he's not a guy to be waved off.
You may not be excited about the names that were announced on the offensive staff Thursday, but you should be excited about the proven systems they helped make successful. Callahan, offensive line coaches Jim Turner and Ben Martin and tight ends coaches James Casey have worked and played in schemes that produced recent Super Bowl championships in Denver and Green Bay, as well as the Rams' NFL title from last month. If you ask me, those are great models for a team getting a jump on the 2020s.