A.J. Green has decided to give everyone an appetizer to savor between this week's mandatory minicamp and the start of training camp when he participates in individual drills with the wide receivers and quarterbacks.
That's all he'll do Tuesday, Wednesday and Thursday, the last three days of work before the Bengals break for the summer. But for the team's best player, who hasn't done such a drill since last December, it's a load. A load off his mind after a spring of catching passes from rehab chief Nick Cosgray as he gave his surgically-repaired big toe plenty of time to heal.
"I've run routes with Nick and I've caught some balls with the quarterbacks after a couple of practices," Green said Monday. "I've been doing the same thing, it's just good to get back on the field with everyone and get off the rehab field."
Green is due for a contract extension sometime this year and a lot of perennial Pro Bowl players would have gladly taken three more days off. But maybe this is why Green is shooting for his eighth Pro Bowl.
"Everybody says it should be back to normal and it feels good. No setbacks," Green said. "Nothing. No soreness after I run. It just feels good. It's a good thing I just got it fixed. If I finished the season, I would have had to get it fixed anyway. It's good to get back in the swing and get ready for training camp."
It's a pretty fitting way to end a spring that has been centered around new head coach Zac Taylor's offense and revamped offensive line. The Bengals' offseason ended like it began Monday when they made another move along the line, signing veteran guard John Jerry. Jerry, 32, a 2010 third-round pick of the Dolphins, made 32 of his 101 starts for Bengals offensive line coach Jim Turner when Turner was in Miami. His 121 career games lead the line and he's the oldest player on offense or defense.
Although the 6-5, 340-pound Jerry didn't play last season after getting cut by the Giants in the preseason, he fits what Turner is trying to build up front.
"Big guy, tough guy, smart guy," Turner says. "And he has experience and that helps."
Left tackle Cordy Glenn has moved to left guard in an offseason the Bengals have been without injured incumbent Clint Boling, signed starting right guard John Miller from the Bills in free agency, drafted starting left tackle Jonah Williams' No. 1, extended incumbent right tackle Bobby Hart, tendered back-up guard-center Trey Hopkins, and absorbed a four-game league suspension to incumbent right guard Alex Redmond.
Despite the bevy of moves up front, quarterback Andy Dalton has been pleased with the offense's pace in the new playbook. Dalton, who has bonded with Taylor in the head man's office, thinks he has set the pace for a new era and a new scheme.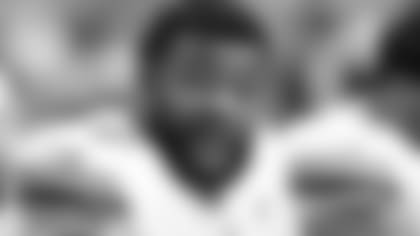 "I think guys feel like there's a difference around here and it starts with the guy in front of the room," Dalton said. "And Zac's done a good job getting exactly how he wants it and guys have responded getting it.
"I feel like we have a very good grasp of what we're doing (offensively). I don't think we have everything in that we'll have, but we've got most of it in. Guys have picked it up well, guys are responding, playing fast. It's been good."
Dalton calls this week pretty much a simulation of a regular Wednesday practice during the season, complete with a walk-through followed by practice.
"I would imagine there's not going to be a lot of difference between what we've been doing," said Dalton of the voluntary practices. "We'll just be here a little longer."
And Green will be on the field, which was news to Dalton. It won't be much. He'll be running routes against air instead of defenders. But it's enough for a guy who has become emblematic of this team. He likes what he's been watching, but because he's been watching, he knows the key.
"We have a lot of great pieces. The big thing is just to stay healthy," Green said.
He could have quite easily been speaking about himself. In 2016 he was on pace for a career year of 117 catches and 1,714 yards before he partially tore his hamstring and missed what amounted to seven games. Last season he had a 16-game pace for his second best year of 1,388 yards with a career-best 12 touchdowns in basically half a season, thanks to the toe. Fill in his averages for 16 games in 2016 and 2018 and it computes to 4,180 yards if you add in his 1,078 yards from 2017. That would be the most receiving yards by anybody in the last three years except Julio Jones' 4,530. The 1,714 of '16 would have been the only 1,700-yard season in the last three years.
"I've got keep the way I'm playing. Last year I was playing at another high level," Green said. "The numbers would definitely (be crazy). But you can't control the injuries. All I can do is continue to work hard and get better."