1-10-CLE 24 (14:52) T.Couch pass to D.Patten pushed ob at CIN 11 for 65 yards (A.Hawkins)
That's how the first snap in Paul Brown Stadium history went back on Sept. 10, 2000 when Paul Brown's latest team and his first team met to christen the place. We know that's exactly how the play went because Jon Braude made sure it was as right and as clear as Benjy Braude's bass drum.
"He kept at it until it was right," says Doug Uhlenbrock, who sat next to Braude for the next 303 games in the PBS press box. "We might have a scoring decision in the first quarter and if it was still in doubt we'd be going over it in the fourth quarter. If there was something to be changed, he was going to make sure it was right. He was not going to let it get by. We had the TiVo going. We had the PR guys looking at it. The NFL. He'd exhaust every possible person to get it right."
Uhlenbrock sits in the spot Braude sat Sunday when the Bengals open the 20th PBS season Sunday (1 p.m.-Cincinnati's Channel 19) against the 49ers. That's where the Bengals chief statistician sits, a position that Uhlenbrock reluctantly took a few months ago when Braude's sudden illness wouldn't allow him to do it. In the wake of his even more sudden death last week, Uhlenbrock is searching for words instead of numbers.
"It's a tough game for all of," he says of Sunday.
Some wonder why anybody would want the job. Let Bengals media relations director P.J. Combs tell you why he wouldn't touch chief statistician with a 10-foot calculator.
"I wouldn't want it," Combs says. "An NFL game is the biggest sporting event in the country. Everybody from the league to the fans is counting on getting those stats as quickly as possible and they have to be right and you have to make a lot of tough calls right away. Those eight guys have a lot to look for and the guy who's in charge has to bring it all together."
For 19 seasons Braude would sit in the chair Uhlenbrock has Sunday and oversee it all. His TV monitor would be set on a seven-second delay so if it wasn't clear what happened on the field, he would see it again. Next to him, Uhlenbrock would keep the offensive stats manually and they'd constantly check each other's work. A "12," can become "21," pretty easily as the plays are piling up. Was that a full sack? Or a half sack? Was it even a sack? A tipped pass? Or just an incompletion?
It was Braude's job to make sure all the questions were handled even if time didn't budge but space did.
Now it is Doug Uhlenbrock's job.
"When I was in my old chair and I saw what Jon was doing, I didn't think he was doing much and I'm not saying that in a bad way," Uhlenbrock says. "It just came so natural to him. He was so relaxed doing it. It didn't seem he was bothered with it at all. I'm in the chair now and I'm freaking going crazy. These three-hour games are going so fast. It's like a half-hour."
Uhlenbrock is thankful he had time to let Braude know all of that.
 "I (talked) to him before the first game and once after that," Uhlenbrock says of the preseason. "I'd sure I'd like to talk to him now."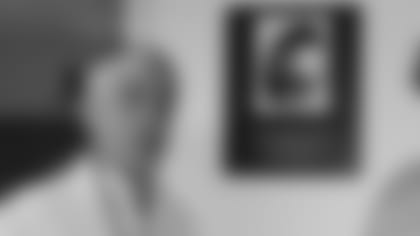 Braude, 68, was the affable pied piper of Cincinnati sports. Riverfront Stadium public address announcer for your Cincinnati Reds. Reds publicity director. Bengals stat man. Reds TV graphics guru. Media guide savant for both franchises. The guy with the Groucho Marx moustache and Jack Benny jokes was a classic throwback to when sports was just a little more fun and a little less complicated and didn't read like a CNBC app or digest like a Netflix binge series.
"Jon was a big deal. PR guy for the Reds, that's pretty big," Uhlenbrock says. "But you would never know it. Oh sure, he told you the stories and he had some stories. But the guy wasn't a phony. Just a good solid guy. He actually cared about you. He always asked about you. About you and your family and your job."
In a profession of stiff-arms, he disarmed you with an uncommon accessibility. He was as nice as he was versatile. If all hell was breaking loose with a penalty flag, a loose ball and a challenge flag all at the same time like some kind of a supernatural eclipse, and there was some befuddled scribe that sat in the row in front of him that kept asking for Andy Dalton's passer rating, he always delivered with nary a smirk. Never would he tell the poor sap to flip his computer screen and look it up himself. If he didn't have the patience of Job, then he had the patience of the guy that got beat out.
"Miss him on game day?" P.J. Combs asks. "I'll miss him every day. He was like a brother to me."
Combs began his career with the Bengals in the mid-1990s as Sgt. Jack Brennan's lieutenant, just as Braude was transitioning from his run with the Reds. Brennan, the Bengals' new public relations director and former newspaperman looking to modernize the media guide, wanted Braude to do the same thing he did for the Reds.
With his ability to bridge the two colliding worlds of paste-up sheets and desktop computer designs, Braude did a lot more than that.
"Jon was later the guy I turned to when I determined I also needed a new leader for our game day statistics operation. And instantly, instead of a problem, I had a problem-solver," Brennan says. " Jon was never the narrow sort who would carefully review his responsibilities and determine that certain issues were not to be placed on his plate. If extra time and extra effort were needed, often without extra pay, Jon was there for me. Always."
In Combs, Braude found a partner in pursuit of perfection. If Braude was Felix, Combs was Unger. Both guys would turn on you at the drop of a semi-colon. Their big battle royal was over abbreviations.
Combs broke into the business plugging in the scoreboard page of the old Cincinnati Post, which is what they call newspapers that fail. That's where Dallas was "Dall.," and Baltimore was "Balt." Not the DAL and BAL of NFL PR. When Braude was putting together the game program, he balked at changing those 32 abbreviations in all those schedules and stats.
"I was just following his lead. If you're going to do it, make sure it's right," Combs says. "It's not my fault, it's not his fault that the league put out abbreviations that had nothing to do with old school newspaper style that I wanted to stick with. After I left the job editing the program, I think that's the first thing he changed."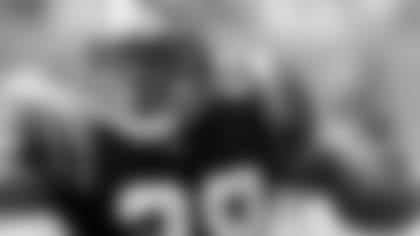 All's fair in love, war and abbreviations. They just wanted to get it right. Combs and Braude always shook it off and the gag was they could do a great Saturday morning hour-long radio show discussing and taking calls on "the intricacies, difficulties and interesting facts about sports media style."
"Would anybody listen?" asks Combs, still laughing all these years later. "We always wondered."
Of course, Braude had done radio long before. When he graduated from Syracuse in the early '70s after attending the Newhouse School of Public Communications with such luminaries as Bob Costas and Andy MacWilliams, he was a DJ in town at WUBE.
But then, what didn't he do? By the time Benjy came along on March 10, 1994, Jon and Cyndi's only child arrived just in time to catch the next part of his dad's career. His birth coincided with one of Braude's last spring trainings with the Reds and pretty much what Benjy remembers is his dad tilling the home office desktop with what always seemed to be a mountain of assignments.
"I don't remember him working for the Reds, but I heard enough of the stories," Benjy says.
Benjy helped launch another one his endeavors because anything that interested his son, Jon embraced it as if it were his own. Benjy's passions became the family's passions. Band and lacrosse.
From Colerain High School to Indiana University for football games and half-time performances. To Wisconsin and St. Louis or wherever Benjy was teaching on the drum and bugle corps summer circuit. Jon Braude would take his camera and make sure he took pictures for everybody.
That used to bug Benjy. Until he figured out why. His dad was a great photographer and yet he insisted on taking these wide-angle shots so he could get as many people in the frame as possible. Then Benjy figured it out.
He wanted everybody to have a memory, not just him.
"That's the kind of guy he was," Benjy Braude says.
On the trips they drove back to Cincinnati, Cyndi would drive while Jon feverishly edited the photos on his laptop with Benjy reminding him there was no deadline.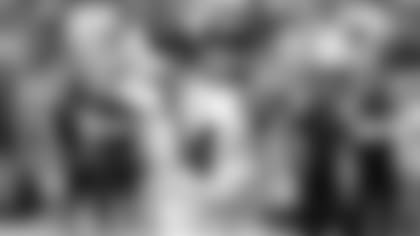 "For me there is," Jon would tell him.
Or Foxboro, Mass., or Baltimore or wherever they were playing the NCAA Division I lacrosse final four. Father and son once hit that eight years running
"They'd even fly out to watch me teach and go to the competitions," Benjy Braude says. "He would take pictures of every single group there. It was more than seeing his son do something he loved. He realized he was welcomed into this community of marching bands and drum line. He'd get messages from across the country and sometimes from other countries. 'Thank you for documenting things I couldn't see my son or daughter do.' He found a lot of joy in that."
There were other joys, of course. Jon Braude couldn't go anywhere without taping a Syracuse basketball game and in the true Jack Brennan tradition, the only time you might ever see him get a tad annoyed was if someone let loose with a spoiler score. He even had a book to score the games as if he were at the Carrier Dome telling Jim Boeheim that Pearl Washington just picked up his third foul.
"He loved Syracuse hoops," Benjy Braude says.
Doug Uhlenbrock sits in the chair Sunday and he knows that that Benjy Braude helped coached the IU drum line on Saturday as its assistant director and that on Monday morning he'll be back at Bloomington High School North teaching biology and chemistry.
"Sitting next to Jon, you always knew what was going on with Benjy," Uhlenbrock says "Whatever Benjy was into, Jon was into. I never met or knew Benjy, but I knew him. From the time I met Jon, I knew Benjy."
For a lot of reasons, this Sunday isn't going to be like the other 19 PBS openers for Uhlenbrock. For one thing, for him it's going to seem like it lasts about 47 minutes. For another, Braude won't be there before the game asking the stat guys what they think the score is going to be or joking (always joking) about how he can't have that last brownie or cookie, or trying out his latest world's worst pun.
Uhlenbrock remembers when Braude was designing the depth chart in the program and they'd get on him for the drawings along the line of scrimmage.
"They're already offside, Jon," Uhlenbrock would needle.
"He won't be there," Uhlenbrock says, "but he really will be. I'm sure there will be times I'll be thinking, 'What would Jon, do?'"
Uhlenbrock will be fine. He watched Braude make every call, like the last one last year in the PBS finale against the Raiders.
3-12-OAK 36 (:36) J.Driskel kneels to OAK 37 for -1 yards.
But on this first Sunday, the press box kneels to J. Braude for 10 yards.