Fans have just two more days to enter to win one of 10 autographed jerseys or 10 autographed helmets through the Official Bengals App, presented by Fifth Third Bank. The app is free and available to download in the Apple App Store and Google Play.
Fans can enter the sweepstakes only through the Official Bengals App, presented by Fifth Third Bank.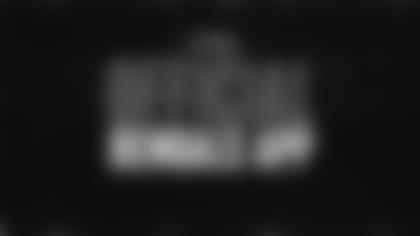 Download the Official Bengals App
The Official Bengals App the only app that gives you access to all things Bengals anytime, anywhere for FREE. Download it today!
The available autographed jerseys and helmets include Joe Burrow, Geno Atkins, A.J. Green, Tee Higgins, Tyler Boyd and Giovani Bernard.
The sweepstakes concludes on Thursday, Sept. 17 at 11:59 p.m. EST. No purchase or payment is necessary to win. Limit one (1) entry per person.
Fifth Third Bank, National Association, and the Cincinnati Bengals renewed their decade long partnership earlier this month. The longstanding partnership includes signage at Paul Brown Stadium, a new presenting sponsor of the Official Bengals mobile app, a discount at the online pro shop for Bengals banking customers, virtual fan experiences including contests on social media, a digital content series and more.
The renewed Fifth Third and Cincinnati Bengals partnership, themed, "Better To5/3ther," or Better Together, officially began this week. The theme is based on the principle that when players, fans and the community work together they create a better experience for everyone. Fifth Third has been the official Bank of the Bengals since 2010.
"This sponsorship speaks to the collaborative nature of Fifth Third and the Bengals and the support that they have shown us for the last decade," said Brian Sells, Vice President – Chief Marketing Officer, Cincinnati Bengals. "With the Bank's help, we will be able to keep our fans excited, help them cheer on the team and engage in special virtual opportunities throughout the season."
"Our partnership with the Bengals demonstrates our support of the Queen City's football team while still finding a way to celebrate the fans and community that we call home, even in the midst of a pandemic," said Tim Elsbrock, Fifth Third's Cincinnati market president. "During this season Fifth Third will celebrate moments where people come together to achieve victory on and off the field."
To learn more about the Fifth Third/Cincinnati Bengals Partnership, please visit www.53.com/bengals.