On Wednesday morning the Pro Football Hall of Fame announces its list of 15 senior inductees (ten players, two coaches, three contributors) and Bengaldom already knows its two favorite sons won't be anointed by the shrine just down the road in Canton, Ohio that has proven to be light years away for Bengals of any era.
Despite hearing their names as leading candidates for the last several years, four-time NFL passing champion Ken Anderson and Ken Riley, the NFL's third-leading interceptor of all-time when he retired after the 1983 season, didn't make it to the final vote of an expanded senior class honoring the NFL's 100th anniversary.
"Let me tell you something," says Dan Pompei of The Athletic, a member of the Hall's senior committee. "Every fan base is going to be outraged on Wednesday morning. There will be outrage everywhere.
"But this is by no means the end of it for them. They're still very much alive and they'll continue to get strong consideration."
Their names still bring a snap-crackle-and-pop to voters. Anderson is the only Hall eligible quarterback with at least three NFL three passing titles not in Canton. The four in front of Riley on the all-time interceptions list, where he is now fifth, are in. Not to mention the two behind him.
Pompei isn't the only guy on the senior committee that thinks their candidacies are still strong. The absence of both has stunned some electors that thought at least one of them would have made it. From influential veteran Rick "Goose," Gosselin to enthusiastic newcomer Ira Kaufman.
"Ken Anderson is the best quarterback not in the Hall and Ken Riley is one of the best pure cover cornerbacks out there," says Gosselin, the long-time Dallas Morning News NFL columnist and now Talk of Fame Network powerhouse. "What are we waiting for? I vote for those two guys every time."
Kaufman, of the Tampa-based JoeBucsFan.com near Riley's stomping grounds of Bartow, Fla, is the newest member of the senior committee.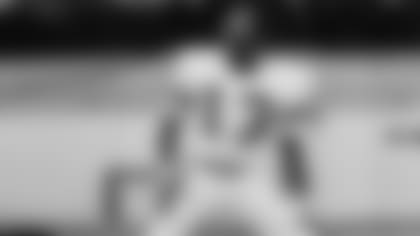 "You can be sure I'll be giving Mr. Riley any kind of support I can," Kaufman says. "It's hard to know why a ball-hawking cornerback like that isn't in the Hall. And Anderson. Anyone who doesn't vote for them because they didn't win a Super Bowl is being unfair. They both had long and distinguished careers. I was shocked that when we were done they weren't among the 20 finalists."
Still, the outrage is probably no louder than in Cincinnati. Of the franchises that came into the AFL and NFL with the Bengals during the 1960s, they have, by far, the fewest inducted with just three that played for them at least a season and only one identifiable Hall-of-Famer, that is, a guy that played all or most of his career with them. And that took the player considered to be the best at his position in left tackle Anthony Munoz.
Since their careers ended more than 25 years ago, Anderson and Riley are in the seniors selection pool, a daunting process one senior committee member calls "The Abyss." For players whose careers ended less than 25 years ago and have been retired for five years, they are labelled "Modern Era," candidates. For the second straight year four turn-of-the-century Bengals, right tackle Willie Anderson, running back Corey Dillon, wide receiver Chad Johnson and linebacker Takeo Spikes, didn't survive this year's cut to 25 despite comparable candidacies relative to the field that made the finals.
But then, it's just tough to get in. Even tougher when a player slides into the senior pool.
The guy who says it best is Ron Borges, a senior committeeman who broke more stories than Anderson set NFL records when he was covering the NFL for The Boston Globe and The Boston Herald during and after Anderson's run.
"Unless you're putting in everybody, you're going to have some kind of problem with the process. It's impossible because you're only putting in one percent of people who played NFL football," says Borges, who now writes for the Talk of Fame Network. "Then the senior situation, you let in one a year and two the next and you never catch up because you've been doing it for 50 years. You get caught in a landslide. It's a complete crapshoot."
A selection committee of 48 media members, which includes Bengals.com as the Cincinnati selector, along with Hall-of-Famers James Lofton and Dan Fouts, votes on Modern Era candidates from a list of 15 in a day-long meeting the day before next month's Super Bowl in Miami.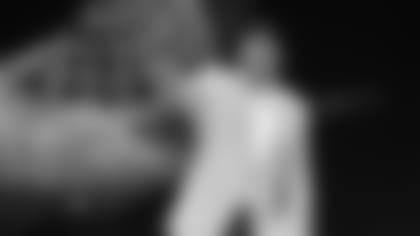 The expanded senior class announced Wednesday is a product of what the Hall calls a "blue ribbon panel," of 25 members that consisted of 13 Hall voters (including Gosselin, Pompei and Kaufman) and a dozen others either current head coaches (Bill Belichick), former head coaches (Dick LeBeau and John Madden), former personnel gurus (Ozzie Newsome, Ron Wolf, Bill Polian, Ernie Accorsi, Carl Peterson), a former league office official (Joel Bussert), NFL historians (Joe Horrigan and Chris Willis) and NFL.com's Elliott Harrison.
Usually, the senior candidates are vetted by the nine-member senior committee that is a part of the overall selection panel and those nine whittle the field to 15 candidates in June or July.
Then, five members of the senior committee (they rotate yearly) meet in August in Canton and with the help of two Hall-of-Famers and/or consultants, they vote the field down to one or two seniors, depending on the year because it alternates. Then those names (or name) is put before the entire selection committee as the senior nominee the day before the Super Bowl with the Modern Era candidates and if they get 80 percent of the vote after their case is discussed they get the gold jacket.
It wasn't done that way for this year's expanded class when the Hall proposed a blue-ribbon panel select the 15 senior finalists to put in front of the entire selection committee the day of the Modern Era vote. But when the Hall wanted the candidates to be voted on up or down as a 15-man block without discussing each individual candidate, as all finalists have been, the selection committee balked and the Hall turned to the panel to make the one-time call.
All indications are the senior vote is going back to the original process, although the Board of Trustees still has to vote on extending process for the 2021 class. Since 2015, it has alternated between one and two seniors each year.
Joe Horrigan, the recently retired long-time Hall publicist and valuable league historian who was on the blue-ribbon committee, believes the expanded class shows how important it is to get senior candidates in.
"There's still a big need for senior nominees," Horrigan says. "You can see that after still putting in ten guys. No one should lose faith. Ten guys are off the list. A class like this, the voting gets very separated. It's all over the board."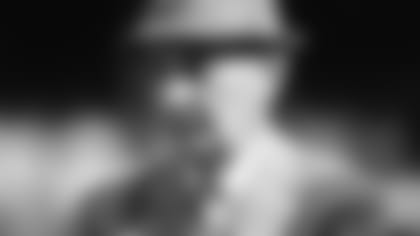 From all accounts, the blue-ribbon group lived up to its name, from exhaustive conference calls, to watching film clips ranging from the grainy to Google, to last week's 11-hour meeting in Canton for the final vote.
Belichick, apparently, was the star, putting his prodigious knowledge of history on display while giving life to the men that midwifed the league before and during World War II and providing a nice bookend with guys such as a modern Hall-of-Fame player as well as a 21st century evaluator in Ozzie Newsome.
Also a hit was LeBeau, the 82-year-old zone blitz guru, former Bengals head coach and veritable NFL encyclopedia with 60 years in the league. He was also Riley's position coach for the last four seasons of his career in the early '80s and Riley has often credited LeBeau for reviving his career at age 33.
It was LeBeau that goaded him to get those 65 interceptions so he could pass his own 62 during those 14 seasons with the Lions, which got LeBeau into the Hall through the senior process ten years ago.
So there were connections on the panel, but the word was that neither Anderson nor Riley were discussed at length, if at all, probably because the group was dealing with so many players that had never had their day in court while the Kennys cases are pretty well known. The panel began the process with about 250-300 names.
"There's not a strong case against Ken Anderson or Ken Riley," Pompei says. "There's a surplus of really good seniors and an emphasis in looking back at 100 years of history, guys who had slipped through the cracks. That took a lot of ground. There were a lot players that we had not considered in previous years on the senior committee."
Of the 20 finalists, seven played before and during World War II. That couldn't have helped the cause. There wasn't a quarterback on the list, unless you go with Green Bay tail back Cecil Isbell, who played from just 1938-42, albeit it spectacularly as one of the game's first great passers in his 24 starts. It looked like the panel was trying to make up for calls that should have been made when the Hall opened in 1963.
There is a sentiment on the senior committee that All-Decade players such as Isbell from the 1930s deserve to get in before other seniors not on an All-Decade team. That's an argument that drives Kenny Anderson supporters to roll their eyes. Especially since Isbell played just two years in the '30s while Anderson is the only man in history to win back-to-back passing titles in two different decades. The significance is he did it in 1974-75 and 1981-82, two different eras in NFL history.
"You take a hard look at Kenny Anderson's production and numbers and I believe he should be in," Borges says. "But Isabell is an all-decade first-team quarterback not in the Hall of Fame and the other one was (Ken) Stabler."
So maybe Isbell is in and Stabler is already in (thanks to Borges), so shouldn't Anderson be the next Hall quarterback? At the very least, the next senior quarterback?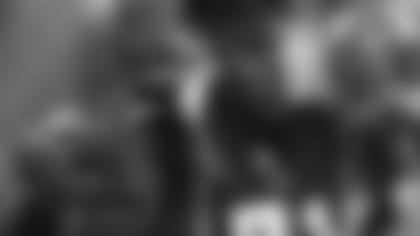 It sounds like yes. Borges says there is more push back on Riley when there is push back because while he never went to a Pro Bowl, the cornerback opposite him on his own team, Lemar Parrish, went to six Pro Bowls. And Riley must have got all those interceptions because they wouldn't throw at Parrish, right?
But Borges has a good rejoinder, which helped LeBeau get in.
"You try to tell those people Parrish went to those Pro Bowls because he was also a returner," Borges says. "If you keep throwing it at a guy who's got 65 career picks, then you're a moron."
There are selectors that believe the Bengals stunning lack of Hall-of-Famers has to be addressed. Everybody has a reason for the dearth, with failing to win one of their two Super Bowls and unable to win a playoff game in this century leading the list.
"They're not good now and I think that's a factor," says Borges who agrees that's sad Anderson can't get in because Carson Palmer and Andy Dalton didn't win in the postseason. "If they won a Super Bowl, those guys I think would be in there."
But the haven't-won-the-big-one argument with other clubs doesn't fit. Or the fact the Bengals haven't been to a Super Bowl in 31 years and are irrelevant to a new generation of voter.
Along with the Bengals, five of those '60 expansion teams have never won a Super Bowl: Atlanta, Buffalo, the Chargers, Minnesota and Houston/Tennessee.
But the Falcons have three identifiable Hall of Famers that played significant stretches with them in Claude Humphrey, Deion Sanders and Morten Andersen, the Bills 12, the Chargers 10, the Vikings 14 and the Titans/Oilers nine.
Plus, the Bengals have been to their last Super Bowl more recently than the Vikings and Dolphins and it's been 50 and 51 years respectively since the Jets and Chiefs last went to the Super Bowl. But the Chiefs have 13 identifiable Hall-of-Famers, the Dolphins 10 and the Jets six.
"Don't despair," Gosselin says.
"(Anderson and Riley) are two of the guys I think about when I think about why we vote for seniors," Horrigan says. "These are guys that virtually came out of nowhere to start their careers and made the most of it."