As part of an NFL-wide initiative, the Bengals announced an opportunity for fans to receive complimentary digital commemorative tickets in the form of non-fungible tokens (NFTs).
The limited edition commemorative NFTs produced in collaboration with Ticketmaster will provide fans with a keepsake in the growing space of digital collectible NFTs. You can collect a Bengals NFT one of two ways: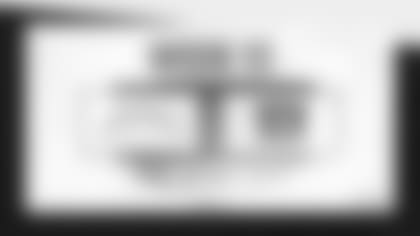 Cincinnati Bengals vs. Los Angeles Chargers
Sunday, December 5, 2021 | 1 p.m. ET
1. Ticket Purchase for Bengals vs. Chargers Game
All buyers will receive a postgame e-mail with instructions on how to claim and manage their NFT via the virtual marketplace.
Only buyers who purchased tickets through the NFL Ticketing Network (Ticketmaster, StubHub or SeatGeek, or through the Bengals Ticket Office) are eligible. If buyers transfer tickets or do not attend the game, they will not receive the NFT. Only one NFT per account is allowed.
2. NFL NFT Marketplace
In addition to the commemorative NFTs given to fans after attending select games, the marketplace will also offer a limited number of digital collectible NFTs across all 32 clubs for fans to purchase and collect. Fans will also have the opportunity to trade or sell their commemorative NFTs.
An NFT is a unique and non-interchangeable unit of data stored on a digital ledger. NFTs can be associated with easily reproducible items such as photos, videos, audio and other types of digital files as unique items.