No question about it. Jeff Driskel is a better runner than Andy Dalton. Not only that, he's one of the better running quarterbacks in the NFL and there are those at Paul Brown Stadium that submit Driskel is the most athletic quarterback the Bengals have ever had with the possible exception of when Ken Riley and Lemar Parrish were on call as emergency.
But don't expect Driskel to pull a Lamar Jackson Sunday in his first NFL start at Paul Brown Stadium against Denver and run the ball 27 times. (He only ran it three times in 28 minutes on Sunday.) In fact, seven times may be too many for a wiry 6-4, 233-pounder that is just one of two quarterbacks on the active roster. And the second one, in the person of five-year vet Tom Savage, just got claimed on a Monday afternoon he apparently expected to clear waivers and be re-signed by the 49ers, according to profootballtalk.com.
So maybe they e-mailed Savage the playbook for his flight from The Coast, but he won't exactly be immersed in the scheme. Next up after Savage is probably another University of Pittsburgh product, except wide receiver Tyler Boyd is their leading receiver.
So they'll probably go easy on the old zone read. In fact, Driskel's game plan may not look all that different than what offensive coordinator Bill Lazor has crafted for Dalton. According to profootballfocus.com, Dalton's most frequent throw this season had been over the middle 10 yards or shorter in the air. Same with Driskel and he's hit all 10 of his and his one touchdown pass came on a throw over the middle that went between 10 and 20 yards.
Every week Lazor polls the quarterbacks on what plays they like best and when asked if the lists of Dalton and Driskel are similar, he said they probably are.
"And some of it's probably a little group think because they sit in the room together, they evaluate the practice video," Lazor said. "They're not exactly alike, but they talk a lot about what they're seeing, why. They watch video together. So I think a lot of times the group tends to gravitate together. I think that's natural.
"For all of them, over time, even if I'm not picking that play, I see the plays that the guy consistently puts on his sheet, I get to know what the guy likes and doesn't like. And if there's a play that we really like as coaches that we're kind of pushing that week or for a couple weeks and it never shows up on his sheet, I kind of learn well, this isn't clicking with him. So I think over time that's helped us get to know Jeff because he hands in the same sheet every week."
Driskel sees where Lazor is coming from when he talks about the group think. He thinks that's accurate. But he's got his own list and his own experiences. This is, after all, the first game he's prepared for as the starter since the 2015 New Orleans Bowl and his 458 yards and three TDs led Louisiana Tech over Arkansas State.
"A lot of times it's pretty similar. It's kind of based on how things have worked throughout the course of the week," Driskel said. "There are definitely some things that are different, and that's just something that's going to be taken into consideration. Coach Lazor knows what plays Andy doesn't like and what plays I don't like as well. That's just give and take and part of the process of picking plays."
Driskel knows about avoiding shots. In the 2017 pre-season finale he took a hellacious blast that shattered his throwing wrist as he strayed out of the pocket. He came back late last season just in time to play receiver in one of the last practices of the year and broke his non-throwing arm. So it's quite ironic that he nearly suffered a season-ending knee injury sitting in the pocket Sunday when he took a cheap shot from rookie linebacker Genard Avery. He was flagged, which is nice since it saved Driskel from an end-zone interception.
"Yep, it was not good," Driskel said. "I was fortunate to come out of it feeling healthy … (Running is) just the weapon I have, being able to run the ball and having speed back there, but that's not why I have confidence. I'm not just confident in my legs or anything like that. That's something that's useful and something I have to be smart about too, not taking shots and things like that, which I've done pretty well."
On the Bengals' last two drives, they suffered three false starts and an illegal shift. That's why he thinks it's easier to know he's starting rather than coming in cold off the bench.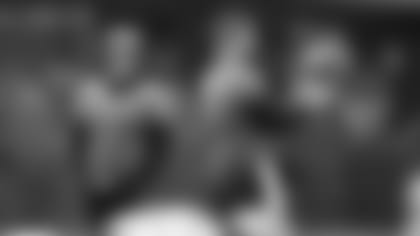 "I don't think it's easier to just get thrown in there," Driskel said. "The more reps you have in practice, the more time you are able to get in and out of the huddle with those guys, hear the cadence, say the cadence, it's just beneficial. I don't think it helps coming off the bench … Obviously there's no excuse for the penalties on my end or anybody else's end, but that's something we'll get cleaned up with them hearing my cadence, hearing me in the huddle, things of that nature, but it's something we have to be better at and we're aware of that."
Bengaldom is draped in black in mourning for Dalton. And it's unclear if wide receiver A.J. Green (toe) can go Sunday. If he can't, it's the first time both Green and Dalton aren't in a Bengals game since Jan. 2, 2011, when Carson Palmer couldn't hit Cedric Peerman on fourth down in the last-minute of the loss in the 2010 finale in Baltimore.
They don't exactly end the year against a skein of defensive giants. Yes, they have the No. 6 defense (Pittsburgh) and No. 9 defense (Chargers) on the road. But they also have the 25th defense (Denver) and 26th defense (Oakland) at PBS and the 31st defense (Cleveland) on the road.
But Dalton had tough sledding against the struggling defenses this year, although when Tampa was ranked No. 31 he did lead a 402-yard assault for the Bengals' second-best output of the year. But when the Chiefs were ranked 31st they offered only a season-low 239 yards and on Sunday against the Browns it took them until the final drive of the first half to score points with 32 seconds left.
"I've always known I can play at this level. I wouldn't be here if I couldn't," said Driskel, who led the Bengals to 220 yards in the last 28 minutes against Cleveland. "The more you get out there and the more you play well, the more confidence you are going to get in yourself and the people around you. I've just got to keep doing what I'm doing, continue to play well and give this team a chance to win games.
"We had some big drives there. We moved the ball, we scored touchdowns and gave ourselves a chance there at the end. Obviously, I have some things to clean up whether it's penalties or communication type things but we gave ourselves a chance after we dug ourselves a hole earlier in the game. We just have to keep moving forward and clean some of those things up and get it back on the right track."
But don't expect a track meet.