The last time the Bengals made the playoffs without tight end Tyler Eifert, their offense rode the play of wide receivers A.J. Green and Mohamed Sanu, along with the 1,000-yard rookie rushing season of Jeremy Hill.
That Bengals team won ten games and a Wild Card four years ago and with sophomore running back Joe Mixon looking like he's ready to re-boot his pursuit of 1,000 after a two-game hiatus on Sunday against the Dolphins, is it Who-Dey ja vu?
That was only 2014 and Green is clearly up to it off another go-ahead or tying TD catch in the final five minutes that make seven in his career. Mixon is on pace for 1,000 even after missing time with a knee scope. And wide receiver Tyler Boyd is coming off a stretch not even Sanu had in '14 with back-to-back 100-yard games.
Even Bengals head coach Marvin Lewis had to admire Sunday's matchup between the two slot guys, Boyd and old friend Mohamed Sanu of the Falcons after both went for 100. Sanu, third round in 2012. Boyd, second round 2016.
"We have a lot of belief in Tyler," Lewis said on Monday. "With number 12 (Sanu) on the other side yesterday and with Tyler, they were the last two guys we have picked to play (the slot), both played at a pretty high level."
But one position that doesn't match up like '14 is tight end itself. When Eifert went down on the ninth play of the season, they were able to turn to a Pro Bowl tight end in Jermaine Gresham and he came through with 62 catches for 460 yards and five TDs. But it seems like they've got the people to do that.
Gresham was clearly playing out his deal and all they had behind him was rookie Ryan Hewitt and Kevin Brock, a journeyman in the last year of a 24-game career. They were used as purely blockers and combined for just 15 catches and 107 yards with no TDs.
No wonder in the next draft they grabbed Rutgers tight end Tyler Kroft in the third round and Auburn tight end C.J. Uzomah in the fifth and now in their fourth season they are, unfortunately, quite used to filling in for Eifert. They've already got 11 catches for 120 yards and a TD, well on their way to replicating Gresham. Gresham averaged just 7.4 yards per catch while Kroft-Uzomah is at 11.
"I've said this before," Uzomah said. "I think we have the best tight end group depth-wise in the league. I don't think that's going to be a problem for us. Obviously it's a big hit because Eif is a Pro Bowl tight end and he's a hell of a player. It sucks because he's our boy, but it's been next man up and we've done it before, so we're just going to have to do it again."
The problem is that the Bengals no longer have Eifert's unique blend of athleticism and size that make him a matchup nightmare. Offensive coordinator Bill Lazor mused about it one day in the off season when he offhandedly observed how every team in the AFC North resorts to playing the Bengals in a pass defense whenever Eifert is on the field.
And that just hasn't been often enough for Lazor. Since he became the quarterbacks coach in 2016, Lazor saw him play in just 14 games these past three seasons. And as a coordinator he only had him for the four this season.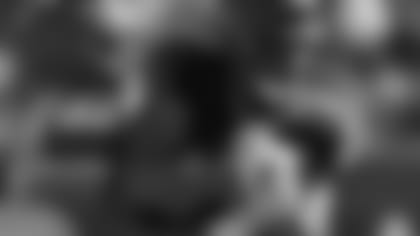 "There is no doubt that having him for these last four games was different than my first two years here where we barely had him," Lazor said. "You can see typically when he's in the game, people play nickel defense against us. They figure that out pretty quickly. It takes away a big weapon, and we're just going to have to count on everyone else to take on some of that burden. That's the NFL. We feel terrible for Tyler, but they are not going to delay this next game, so we've got to go."
After Eifert went out Sunday on the first series of the second half, it wasn't smooth sailing. They had scored touchdowns on all our first-half drives, but didn't score the final 10 points until the last two series as the safety-starved Falcons were able to adjust without him in there.
"That's part of it, and part of it is just some of the things you have planned he practiced," Lazor said. "The other guys maybe didn't get a shot practicing certain things, but you've just got to trust that they were watching when we repped that one with Andy (Dalton) and maybe they did it on the side with the backup quarterback, but they've got to be ready to go with it. That's life."
Life for the Bengals now is pretty much what it's been since Jan. 31, 2016. Preparing to play without Eifert. That's when he tore ankle ligaments in the Pro Bowl. But life is different now for Kroft. He's no longer a rookie. In the last year he's scored seven red-zone touchdowns, got married and has the full confidence of Dalton.
"I feel like I've shown I can play," Kroft said. "Now it's a matter of building on it."
It was Dalton who was screaming Sunday when he threw his lone interception of the day in a target for Kroft. The ball tipped off Kroft's hands, but Dalton saw Kroft getting mauled by the defender.
"Should have been a flag," Dalton said as he saw the media descend on Kroft Monday.
"It was blatant, and it didn't help the pictures we got on the i-Pad," Kroft said. "It was kind of perfectly, the second shot showed it, but they'll miss calls both ways so it happens."
What he didn't miss was watching Eifert run routes. His ability to get open is what has impressed Kroft more than anything and is the skill he's tried to master. What makes the injury that much more sickening is that this was the first time since that '15 season Eifert was healthy enough to be involved in the pre-season workouts, spring ball and training camp. Watching Eifert again every day reinforced it all.
"How he sets up defenders and how he uses eyes and body language to maybe sell certain things and to be able to get open on routes," is how Kroft sees it.
That's how Eifert scored his first touchdown of the season on Sunday. It was the Bengals' first touchdown of the game and no one was near him down the seam for a pitch-and-catch 15-yarder that was vintage 2015.
"It was basically a vertical," Kroft said. "He hinted outside and got the defender basically to drop him and then he got behind him and Andy put a really nice ball out there and he caught it on the back end line."
Kroft is looking for his first TD of the season, but he's got eight in his career. Uzomah already has one and has made some huge plays. They didn't have anything like these two guys in '14 behind Gresham.
"They definitely cater to (Eifert)," Kroft said of the nickel defenses. "But we've shown this year we've got a lot of weapons. Tyler Boyd. A.J. Green. When Joe's healthy he's awesome. John Ross has been showing up. Obviously Ty attracts a lot of attention. But they have to pick their poison when they play us."
Now they're looking for another Tyler. Boyd. If they didn't have a Kroft or a Uzomah in '14, they certainly didn't have a Tyler Boyd. He's on pace for nearly 1,400 yards and even if he doesn't come close to that, he still should pass Sanu's 790 yards. He's almost halfway there with 323.
He was the MVP of Sunday. Six of his 11 catches went for first downs. Three in the last drive. Two on fourth down.
"I think he understands how to do it. We talk all the time about play speed," Lazor said. "Guys have different 40 times, but the key is when the ball is snapped how fast you play. I really think he can really play at a great play speed and still be under control. He can change direction and not lose a lot of speed.
"Like guys who are natural at basketball or whatever pickup game he has a real good sense of the defender's body and did I get him to turn just enough that now I can beat him and a real sense to play off of a defender. There is a real level of discipline route running because the quarterback has to know where you are and there's also a level of, 'Hey, go get open," and he has a good mix of that."
It seems like another age, but it was only seven games ago Boyd was on the wrong side of the coaches and was a healthy scratch following a tough month he missed a sprained knee. In the six games since, he's got two 100-yarders, a 91-yarder, an iconic last snap of the season TD in Baltimore last year and Sunday's two fourth-down conversions.
"When he got an opportunity to suit up again, I thought he practiced differently," Lewis said. "A part of coming back is going out there on the practice field and showing 'I am healthy and ready to go.' I thought he did those things and used it as a catalyst."
Maybe even more catalyst than four years ago.