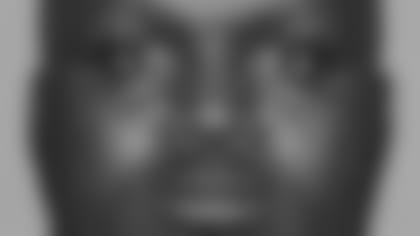 RobinsonThe days have grown as short as the fuses.
There is one day left to the opener now and when the Bengals and Ravens tee it up in front of the nation Monday night it will be exactly 253 days since Santonio Holmes and the Steelers ran off with the Bengals' playoff berth.
"I know the guys that have been here with me and been here before me are getting sick of the trend," said defensive lineman Bryan Robinson. "Fed up and tired of that trend; not winning the games that count."
That's how long it seems when you lose those last three. But remember. The Bengals won a Very Big Boy Game not all that long ago.
In fact, it was the last time they played the Ravens at Paul Brown Stadium and it was by 13-7 last Nov. 30, and, yes, that was on national TV because it was beamed by NFL Network.
Which is a mere four games ago. That is like dog years in the feed-the-beast world of the NFL offseason.
"That was a pretty big win. Baltimore had the second best record in football last year," said wide receiver T.J. Houshmandzadeh.
But the Bengals know those victories over winning teams were few and far between last year. They were only 3-6 against them.
"It's not about the defense playing well, or our offense vs. their defense," said defensive tackle John Thornton. "It's not time for one group to shine. It's time for this team to really grow up, and play well on a big stage."
So when even head coach Marvin Lewis says this is a big game instead of the standard issue "They're all big," you know it's big.
"Yes, it's important that our best players play well in big games and this is a big game," said Lewis with a smile, so ready to agree because he has been pounding this theme since Holmes celebrated in the PBS end zone in overtime. LewisAnd that's why it may seem so long ago. During this offseason, Lewis jumped on some pretty big names about performing in the clutch this offseason (read Chad Johnson) and this may be why Lewis believes, "I think we're poised to do so. I think our guys are excited and anxious to play."
And Lewis should know. The Bengals haven't lost a game in September since, well, Sept. 26, 2004, when the Ravens beat them at PBS, 23-9, in Palmer's third NFL start.
Certainly Johnson is ready. He's been grousing and praising the criticism all at the same time since training camp started, saying he can't wait to prove the critics in his own nest wrong.
Certainly they seem anxious to blow away some of the national perceptions, which has some of it right about the defense. But not all. Last year this defense gave up exactly nine touchdowns in six division games and just two in two games to this Ravens team that won the AFC North at 13-3.
But Peyton Manning lit up the Bengals defense for all to see on a Monday night and two weeks later Holmes walked through it in overtime and now the defense is back to where it always is.
Under siege. Beleaguered. Not as bad as people think and trying to prove they're good enough so their team can win some big games.
"We had a hand in some wins last year," said defensive end Justin Smith, and certainly at least half the wins (Kansas City, Carolina, New Orleans, Baltimore) can be directly attributed to the defense.
"It's like in '05,' Thornton said. "We had a good year. We went 11-5. But we lost to Indy (on Sunday night) and in the playoffs, the games that everybody watches, and that's how people remember you.
"Yeah, it's a national game. We've got to win it. But when you say 'Beat an elite team,' I consider Baltimore in our class. We're in the same class. They haven't won a Super Bowl in awhile."
Yet you can still sense a bad taste in the mouth from wins against good teams that got away last season. The Falcons were 4-2 when the Bengals lost by two. The Ravens were 5-2 when the Bengals gave Baltimore 14 points in the game's first four minutes of a 26-20 loss. The Chargers were 6-2 when the Bengals blew the 28-7 halftime lead, and the Broncos were 8-6 at home when Cincinnati outgained Denver by 56 yards and lost by one.
"That's it," Houshmandzadeh said. "It's those games that you think might not be that important that you don't get and when you get to the end of the year you wish you had them."
Thornton's fellow captain, Carson Palmer believes his team has crossed the threshold.
"A mature player comes into the game plan knowing the game plan and how he needs to execute his job," he said. "A lot of times, young guys aren't quite sure on some plays, you're not quite sure about the 2-4 defense, the 4-3, the nickel 3-3 that they sub to. I think we have guys that have played against these guys and have the experience from year after year after year, and we're just more mature. Just a year more mature than last year."
Big stage? Remember how this offense stunned a very good Denver defense, 23-10, in the first Monday night game in Cincinnati 15 years back in 2004? Palmer was the quarterback. Johnson was the wide receiver who rocked Pro Bowl cornerback Champ Bailey on his heels.
But that was three years ago.
"We've been here before," Thornton said. "We've had a lot of success early in the season the past couple of years, which is good. We don't have to prove anything to anybody. We've got to play for ourselves and make sure this team comes out of this with a win. If we play great defense and lose, that's not going to mean anything."