Andy Dalton and his wife, JJ, treated the parents of seriously ill and physically challenged children to a special dinner. The Andy & JJ Dalton Foundation's fifth annual Date Night community outreach program took place on Monday at the Hilton Cincinnati Netherland Plaza. Parents enjoyed an all-expense-paid dinner at Orchids at Palm Court while their kids were entertained by Andy, JJ and Skidaddles child care.
The children enjoyed various activities throughout the evening, including dinner and a visit from a penguin, courtesy of Newport Aquarium's Wave Foundation. There were also special guest appearances by superheroes, a Build-a-Bear station, face painting, games and music provided by DJ Xanati.
"It's important to give the parents our foundation serves a break from hospital visits and medical appointments," said Andy Dalton. "We are glad to give them an opportunity to focus on their relationships. And, JJ and I really enjoy spending time with their amazing kids. This program truly means a lot to us as we work to serve the community."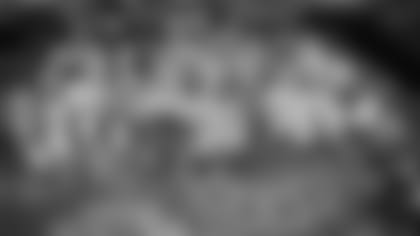 Date Night is one of five programs hosted by the Andy & JJ Dalton Foundation as it works to provide opportunities, support and resources to seriously ill and physically challenged children and their families.