A few weeks ago Zac Taylor rounded out the biggest coaching staff in club history. And Jake Kiser, the Bengals' senior director of technology, is keeping pace with his own mushrooming I.T. department. Together they're unveiling an expanding spread sheet meeting on the NFL's new battlefield of analytics.
The idea isn't foreign to Taylor or the Bengals. Taylor, the new 35-year-old head coach, comes from a Rams organization known for being on top of the data game and he's arrived in a building where during the last couple of seasons Kiser and his team have been crafting a framework humming toward automation. Taylor's hire, along with much of a staff that cut its teeth in coaching during the software boom, intersects with the growing maturity of the system and makes for a perfect storm when it comes to crunching numbers at Paul Brown Stadium.
"Whatever the coaches want," Kiser says. "The hallmark of good technology is technology that can simplify."
The previous staff headed up by Marvin Lewis also embraced the tech world, but now they're running the 40 instead of gassers with the recent hiring of football analyst Sam Francis supplementing the work of Kiser and application developer Tyler Gross. Last year while beefing up director of player personnel Duke Tobin's data base for pro and college prospects, Kiser and Gross also transformed the on-field information into automation (instead of the coaches gathering it from elsewhere) and married it to the team's video platform.
"So not only are you able to generate reports, but generate cut-ups to go along with those reports," Kiser says. "Now we're looking to push it to the next level."
Enter Francis, 23, an under-the-radar free agent from Foxboro and the Kraft Analytics Group, a consulting company geared to sports and entertainment that sprung out of the technology built for the Kraft family-owned New England Patriots. One of his projects for the outfit, which is housed about a Brady-to Gronk screen pass from Gillette Stadium, studied NFL ticketing. Now he's just the ticket for the coaches in his goal to work some calendar karma and pour ten days of preparation into six.
"Do you want your coaches to coach or be technologists?" Kiser asks. "There's not enough time for the coaches to deal with all the technology. We have to automate it and streamline it for them so it's on their desks first thing Monday morning."
When Kiser went scouting last year to re-invent the technology department with captains of crunch, he found himself in the same predicament as Tobin. He sought rarity. He didn't want coaches that played with computers on the side and he didn't want software folks that just won their fantasy football leagues. He felt he needed to find people that not only knew the inside of a network, but also what an inside zone looks like.
He found Francis in New England, a suburban Boston native who played Division III football at Maine's Bates College, where he helped shepherd the defense's calls as a linebacker and safety through a big win against Bowdoin (think DePauw-Wabash without the bell) during his career. He found Gross right at home. After centering Georgetown College to the NAIA semis while majoring in technology and information sciences, Gross moonlights as the offensive line coach for Northern Kentucky high school power Covington Catholic.
"They're not exactly unicorns, but they're pretty close, Kiser says. "We have football guys very good at technology. That's a rare blend."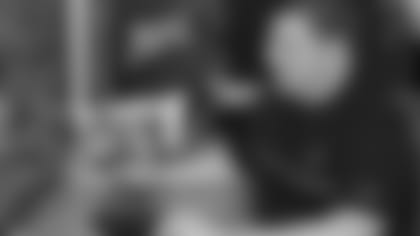 After tearing his ACL in the final three minutes of Newburyport High's annual Thanksgiving Day game with Amesbury on Massachusetts' North Shore, Francis went to Bates to major in math and economics, but he wants to bring to this think tank room to debate the numbers. Francis says he's here to "provoke thought," among the coaches.
"Our main job is to improve the coaches' efficiency and provide them with insights and raise questions that have not come up before," Francis says. "You only have six, seven days, sometimes less than that to prepare for a game. I think if you ask any coach in the world if they had more time to prepare, their game plan would have been better. They would have been better. We're trying to take those six, seven days and make them seem like 10-11 days."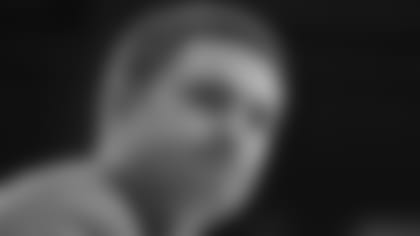 Taylor has made attention to detail one of his early cornerstones and he must love these guys because they'll be able to tell him things like the percentages of a team running a play when the running back is lined up at a specific spot with exactly how many yards he's from the hash, the line of scrimmage, the state line, whatever you need.
"You'd have to watch every single clip of that player. (Now) we can get that in seconds," Francis says. "On a run play his average depth is this. On a pass plays his average depth is that."
Not only that, through automation they can cull all the clips of that running back at a specific depth so for every play they know how deep he is from, say, the line of scrimmage. If he runs that play, it is attached to the video platform and the analysts can pull those plays for the coaches. No longer do the coaches have to spend time scrolling through each and every play hunting for the tendencies and nuances of the play. They can get exactly what they need by searching for it because it's already been logged and tagged.
"A lot of the information we get adds to the efficiency of what we do," Tobin says. "Ultimately you might get to the same point. These efficiencies are built in to how you capture the data so you can spend more time doing the things other than the grind work. You can download all that and now you're freed up to do more game plan type stuff."
As the automation continued to spring to life, Kiser had more than a passing interest in the Bengals' search for a head coach. He'd had a good experience with the curious and bright Lewis, an analytics sympathizer. But would the next man throw his hands up at the numbers or embrace them? Taylor, an admitted "Just Win Guy," has told Kiser to keep bringing it.
"I couldn't have asked it to work out any better. All these guys have embraced it," Kiser says.
Taylor: "Anything you can do to help your team get an edge before a game starts. Sometimes analytics plays a huge role from week-to-week. Sometimes it's not as big from week to week. But it's important to have all the information you need. You take that as best you can and try to go win yourself a game with all that information."
Everyone knew when they hired Taylor, born the year Bengals radio analyst Dave Lapham took his last snap in Cincinnati, a generational wave would sweep the coaching floor. But Kiser says it really hit home to him when they started getting the thirtysomething staff hooked up to the network. And the oldest guys on the staff, like 65-year-old senior defensive assistant Mark Duffner, have been in the league long enough that they could be honorary millennials for their computer work.
But there is a big range here. Duffner, a Woody Hayes grad assistant in the mid-1970s, remembers when college teams had film coaches whose jobs were to drive to a meeting point and exchange film with the opposition. (The Maine Turnpike toll booths were big back in the day for that.) He was pulling 16 mm film out of canisters to scout games and 8 mm to scout high school prospects. Then there is 26-year-old offensive assistant Brad Kragthorpe, an analyst at LSU last season who grew up in the Super Mario '90s.
"If we present something to a coach and he doesn't understand it, it's useless no matter how sophisticated and great it is," Francis says. "It's less about what we create and more about how we personalize it to them. That's why this whole thing starts with getting to know them and interviewing them and getting to know what they want."
But that's going to have to wait. March Madness for coaches means they're on the road at workouts for college prospects and it's hard to find one in front of their computers.
"They're all over the place," Francis says.
Numbers can't take care of everything.